Sleek, contemporary Limehouse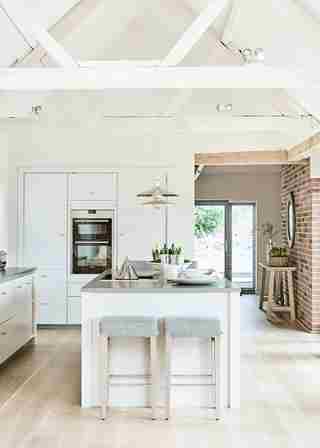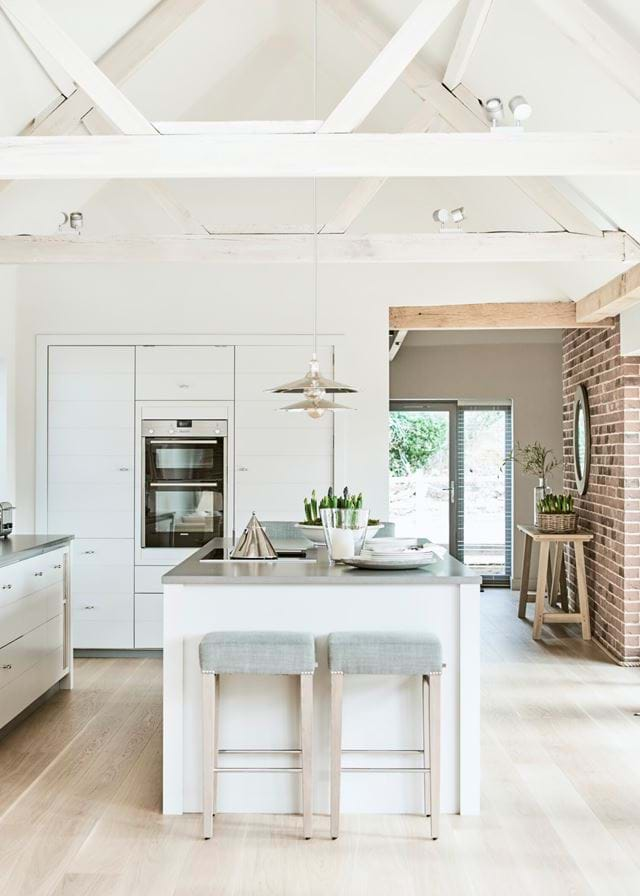 Sleek, contemporary Limehouse
One kitchen, endless possibilities
Limehouse might have a decidedly contemporary character – it's never going to be a traditional country kitchen – but that doesn't mean there isn't room for personal expression. Paint it in a deep colour and pair it with a marble work surface and you'll have something polished and dramatic. Or create eclecticism (and a little fun) with bright accessories or patterned tiles. The choice, as they say, is yours.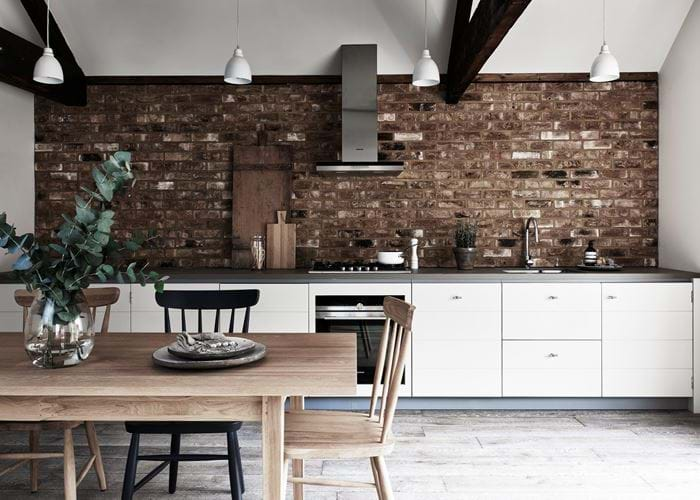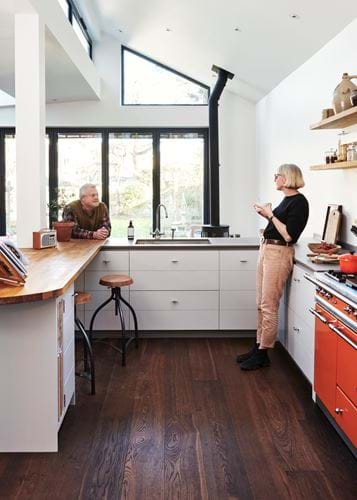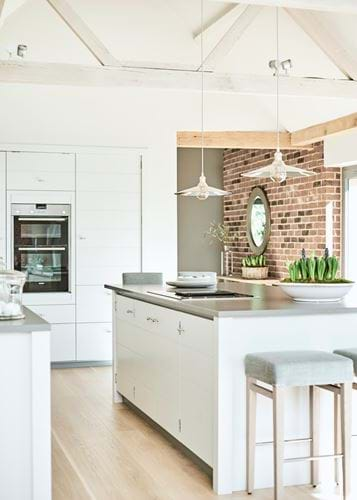 What makes Limehouse unique?
Neptune kitchens have lots in common. They're all made from natural timber, they all have an eggshell-painted finish, and they're all designed to be proper pieces of furniture in their own right. But, they've all got a handful of details that make them different to one another too…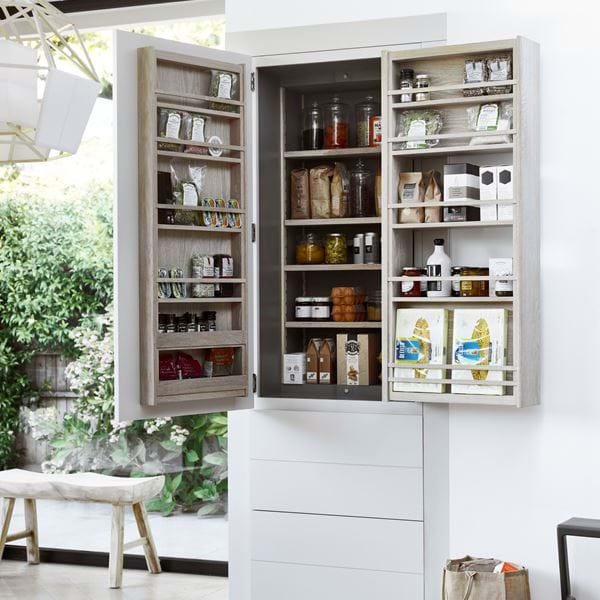 A pull-out larder
Henley and Limehouse share a similar, layered larder design that has adjustable shelves, a back-of-door rack and a central rack that folds out to give you as much versatile, organised storage space as possible.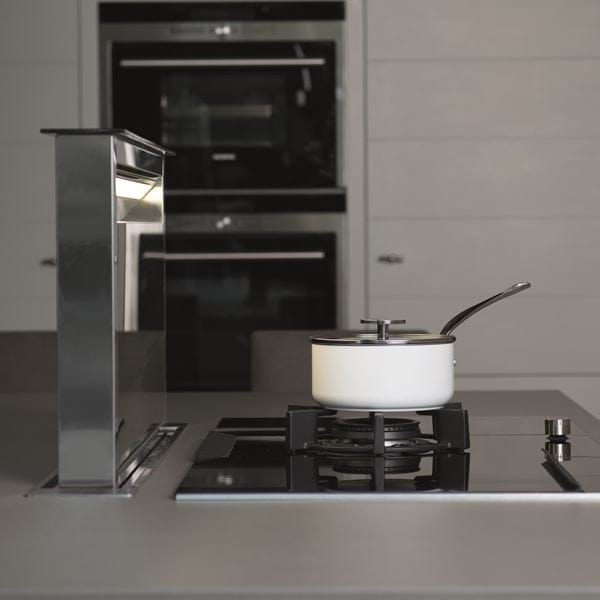 A hidden extractor
A sleek kitchen called for an equally sleek extractor fan, so we designed one for Limehouse that's sunken in the work surface until, at a touch, it rises up ready for when you're cooking.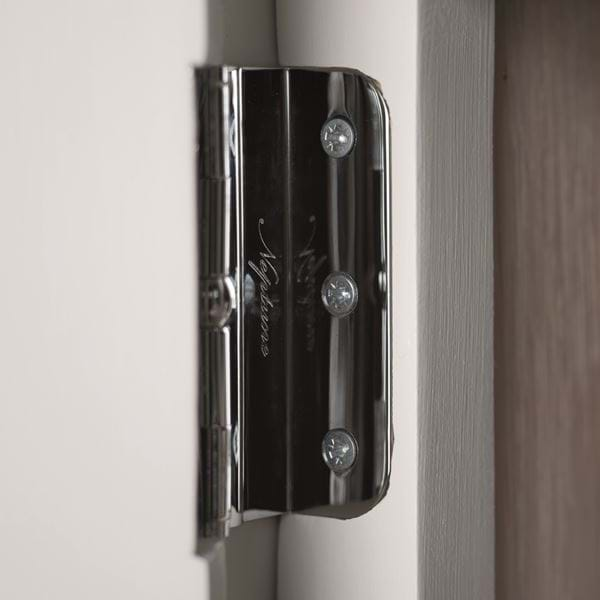 'Frameless' design
While our other collections all have an in-frame design, where the doors and drawer fronts sit within a frame, Limehouse's sit on top of its frame so it doesn't disrupt the clean lines of horizontal grooves.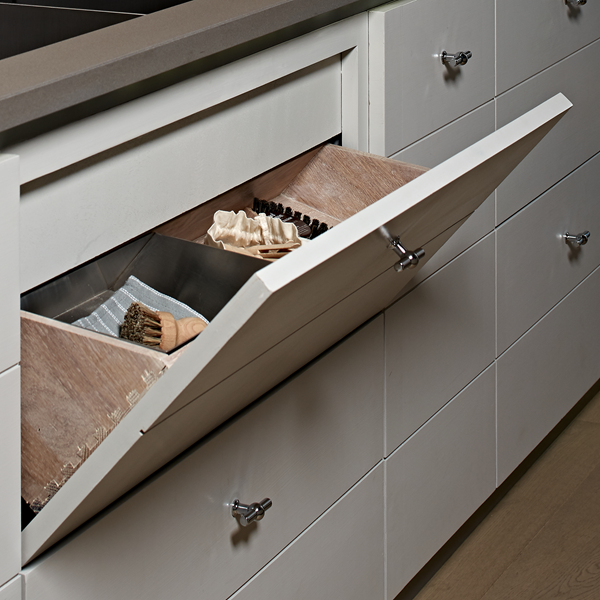 Under-the-sink folding cabinet
Limehouse has a roll-down compartment as well as a drawer for under the sink. Inside, there's a stainless-steel cubby for storing washing up bits and bobs so they don't need to stay out on the surface.
Limehouse's colour options
Besides work surfaces, handles and cabinetry configurations, one of the ways you can make Limehouse your own is through our custom paint service. Although it comes as standard in Lily with Fog and oak interiors, you can choose from any of the 28 hues in our core paint library (and any of the many more in our archive) to colour your cabinetry.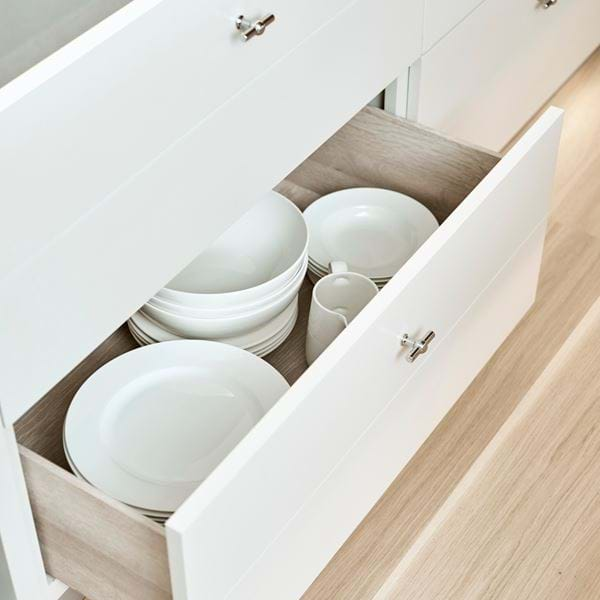 The cabinets
Our designers are there to help you create the perfect cabinetry configuration for you, but so you can see all the different options at your fingertips, we've gathered all the base, wall, countertop and full-height cabinets for Limehouse together here.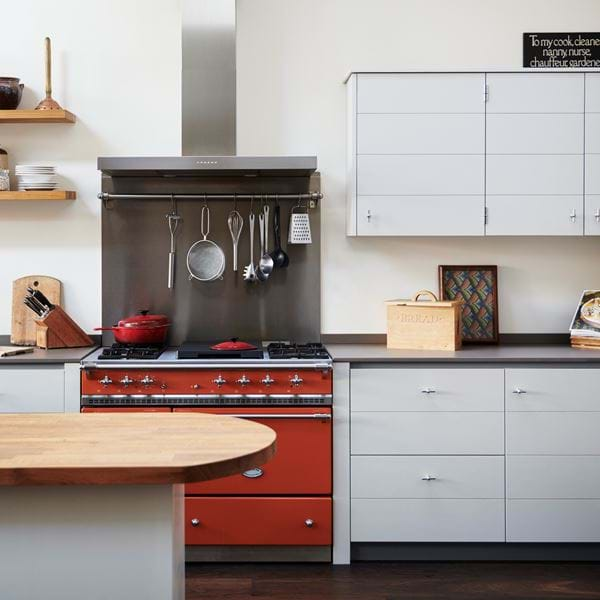 Real Neptune homes
Get extra design inspiration by having a look around some of the kitchens designed, lived in and loved by our customers.
Jane & her Limehouse kitchen
Limehouse is known for being our more obviously contemporary kitchen collection, and because of that, it's a home story that we don't get to tell quite so often. But here, Jane and her husband, Bri...
Jonathan and Rachel & their Limehouse kitchen
Our Limehouse kitchen is our most contemporary of all, and is often designed in a linear layout. …
Keep reading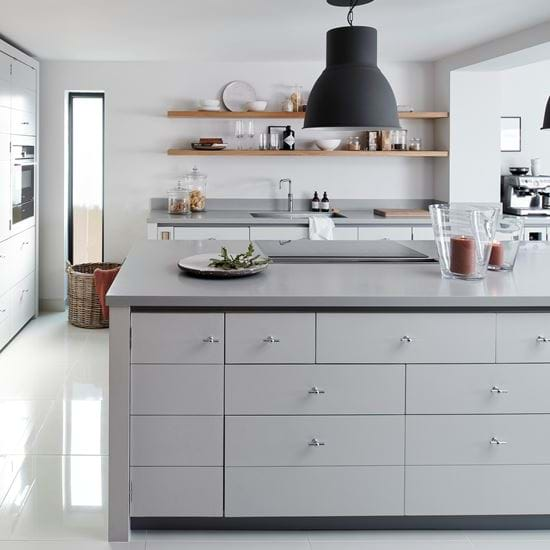 Trudi Sinclair & her Limehouse kitchen
A glossy, glamorous, bright, white space is what Trudi and her family wanted from their new kitch…
Keep reading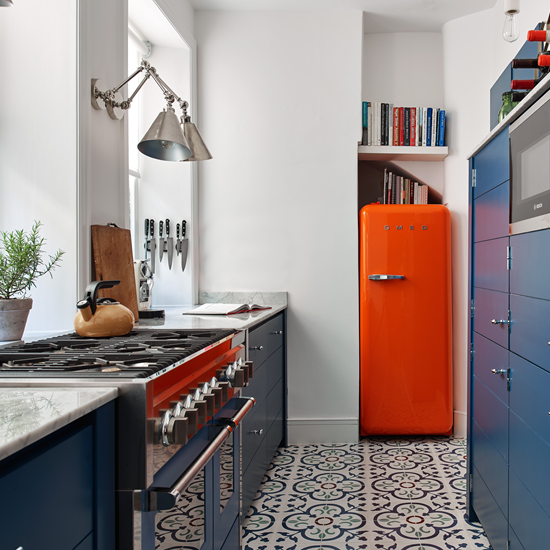 Dean Keyworth & his Limehouse kitchen
No two Neptune kitchens are ever quite the same; each customer and each home has its own personal…
Keep reading
The Buckland bench seating
While our fitted Buckland benches aren't exclusive to our Limehouse collection, they are a perfect fit if you're looking for an equally streamlined seating option. Your designer can create yours as large as needs be, and with coordinating tops and seats to match your kitchen's work surface or Limehouse's oak details. And there are options for drawer or cubby storage underneath too.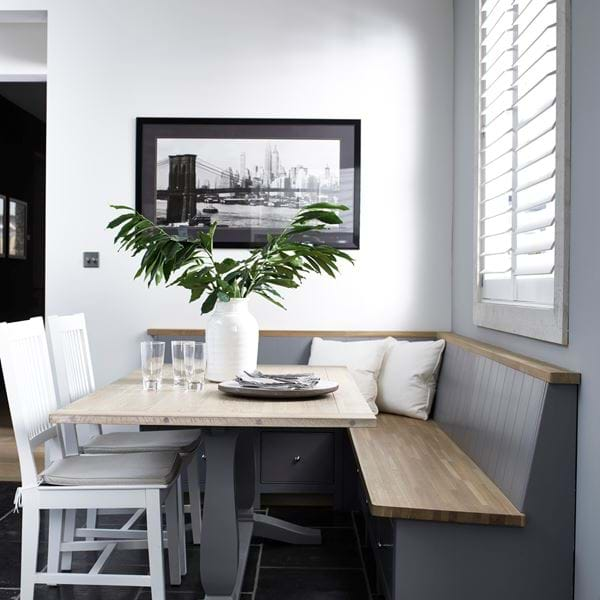 See our kitchens in store
Our website is a good introduction to our kitchens, but nothing beats seeing them in person. You can explore all four of our collections in just about any of our stores (where rooting through cupboards and peering into drawers is very much encouraged), and you'll also find that each one usually sits side-by-side with a dining area or perhaps even a laundry room to give you a real feel for how they'll look in your own home.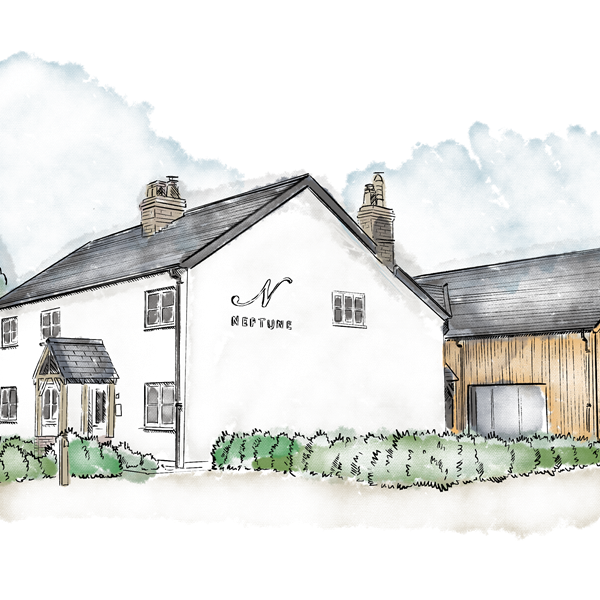 Discover all our kitchens
There are three more designs in our kitchen collection, each with its own cabinetry style and personality, but each as timeless and beautifully built as the next. So if this one isn't quite right for you, another might be just the ticket.