Louise, Henry & their Chichester kitchen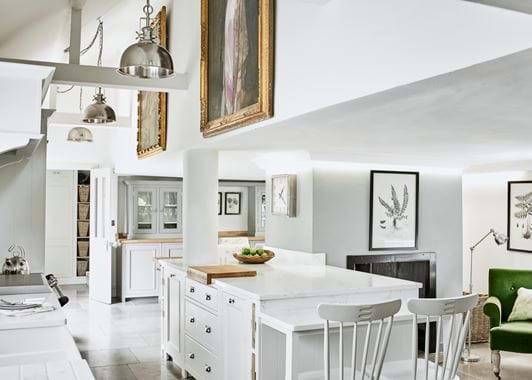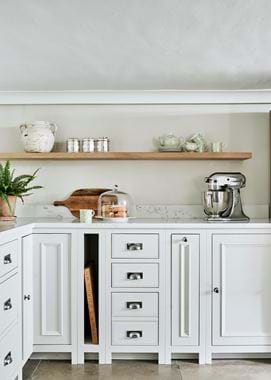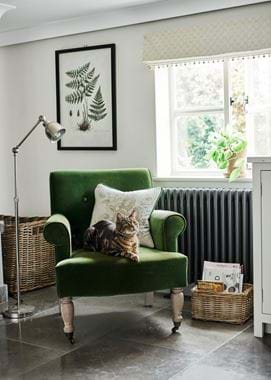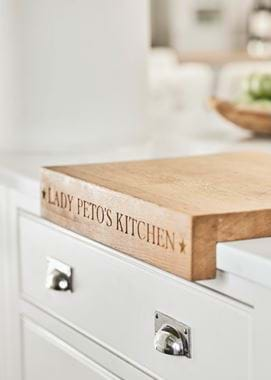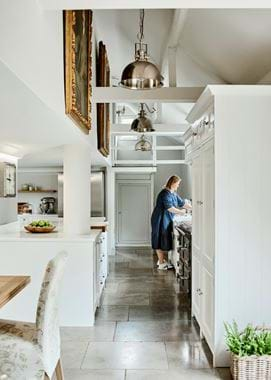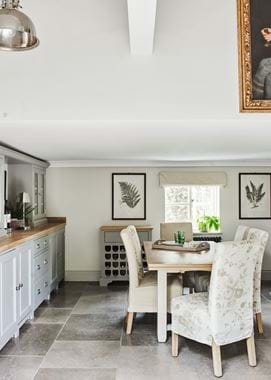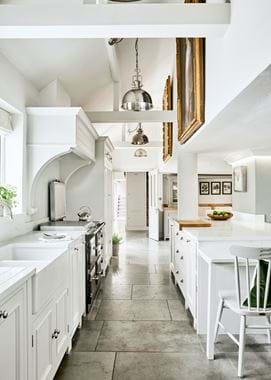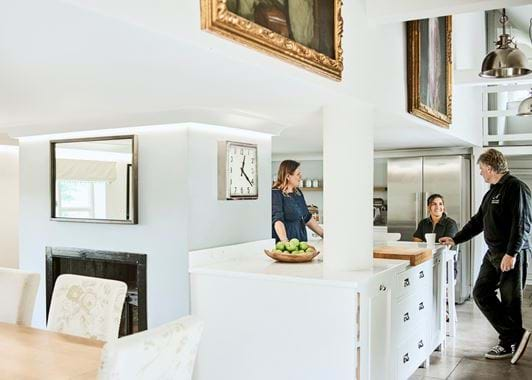 Louise, Henry & their Chichester kitchen
The property
In a secluded Berkshire village is the home of Louise and Henry Peto and their three children, Atlanta, Jake and Rosa. Built in 1812 for farm labourers, the house was originally a pair of 'two up, two down' cottages before it was joined together by the previous owners.
The project
Over fifteen years ago, with a young family in tow, Louise and Henry left London in search of a house in the country with a specific brief: space to build a tennis court. The property they discovered had the ideal garden but it was another 12 years before they got around to reconfiguring the inside of the house with its awkward, narrow layout, which Louise describes as 'a long building, one room deep and a bit like a train carriage'.
But with a new kitchen as part of the renovation plans, Louise persuaded her family to take a detour via our Winchester store on their way to a family holiday in Dorset. 'I had heard friends talking about Neptune and I loved the look of their furniture,' she explains. 'As soon as we entered Neptune's showroom, it felt like home. And when we walked into the Chichester kitchen, it was love at first sight.'
The newly conceived kitchen space, which was basically two separate cubes with low ceilings, needed to flow as one (whilst functioning as a kitchen and dining area) and accommodate the whole family – including Leo, the cat and Snoopy, the pointer. Bethany, the kitchen designer in the Winchester store, suggested incorporating the structural features of the house rather than knocking everything into one open space, and the family were convinced. 'The column is actually a unique design feature which I'm very fond of now, but before, I resented it,' Louise admitted. 'Bethany was an amazing listener. She immediately saw what we could do with the space and, along with Trevor, the fitter [affectionately nicknamed 'Treasure' by Louise], had a great attention to detail and ability to solve problems.'
On the couple's wish list was a larder, two dishwashers (for easily entertaining), an Everhot stove, an island with bar stool seating and an oven and sink area with expanded ceiling height. Henry is 6'4" and the space was exactly his height. Louise wanted the new kitchen to be a place her husband could stand in – comfortably. 'I didn't want him to have any excuse not to cook or wash-up!' she laughs. One side of the kitchen's ceiling was therefore opened up to expose old rafters and became the obvious spot for the sink and Everhot. The ceiling above the island was too low to accommodate the bar stools so one end of the island was lowered and two Wardley chairs installed, and whilst Bethany couldn't fit two full sized dishwashers in, a compromise was made with a full-sized one and a mini one.
When it came to choosing colours, Louise opted for the combination of Shell, Shingle and Cobble. She's subsequently used them in other rooms in the house - 'I love the combination of the three colours. They are the perfect compliment to the textures in the kitchen, like the marble worktops and the glass screen behind the Everhot." Pops of bright green, from the velvet armchair in Isla Mallard to the framed foliage on the walls, have been thoughtfully incorporated to bring the outside in, and a double-sided wood-burning stove links the kitchen and dining space.
Life in their kitchen
What's your favourite thing to do in your kitchen?
'Baking - I have glass domes which I like to fill with cakes - and entertaining. Finally, I have a space where people are happy to linger.'
What's your favourite part?
'Everything! It's the sum of all the parts that make it, and even after three years of use, it still takes my breath away. It's worn very well.'
What could you now not live without?
'My kitchen! During lockdown, it was a kitchen, an office, a place for my daughter to revise for her AS Levels, my son to test out new recipes and we played lots of games of Risk together. It's the beating heart of our house that we didn't have before.'
What's next?
'Bathrooms. I wonder what Bethany would make of them..? They're quite unusual…'