The collection in the making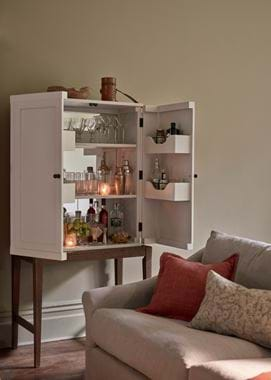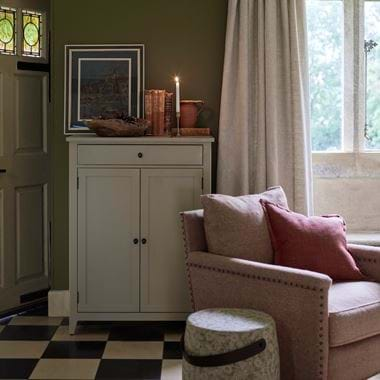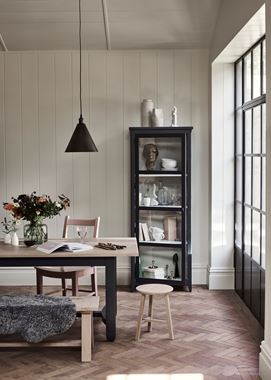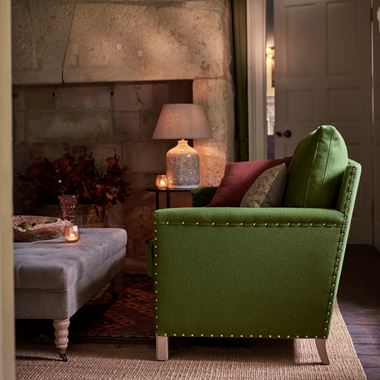 The collection in the making
A bracing, early morning rummage for hidden treasures at Kempton or Ardingly antiques fairs is always good for the soul (and often for the pocket) but, for our design team here at Neptune, it also proved the perfect starting point for this season's new collection.
Product and service brand director, Rebecca, explains: "We wanted to create pieces that felt like you'd just picked them up at an antiques fair, or that you'd inherited them from your grandmother. Pieces that felt like they'd been passed on from generation to generation – albeit ones that don't yet have the patina of age." It was this appreciation of heirlooms and antiques that spearheaded the new collection of (appropriately named) pieces like the Ardingly drinks cabinet, the Shepton glass-fronted curiosity cabinet or the Sunbury sideboard whose shape is inspired by 18th-century food safes.
But that was only the starting point. While Rebecca and the team wanted to create pieces that felt 'found' and captured the beauty of antiques with the crisp finish of contemporary furniture, they were also conscious of making designs with a smaller footprint. "Not everyone has a huge home, of course," says Rebecca, "and not to mention that, sometimes, you need a smaller piece that might sit on a landing or at the side of a sofa or end of a bed." Furniture with a neat footprint also lends itself to versatility, it can be moved from room to room as families grow or spaces change and can even adapt its character depending on usage.
The Ardingly drinks cabinet is a perfect example, with its options of glass and mirrored interiors it can work as an elegant Art Deco-style bar but transforms into a TV cabinet, desk, even a dressing table, depending on need. The new Caspar sofa is another case in point. An extension of the classic Caspar armchair with its distinctive stud detailing, the new sofa has a narrower seat and slim arms which is perfect for a townhouse sitting room which might feel cramped with larger sofas squeezed up against a fireplace.
Colour has also played an important role in this collection. For autumn, the team wanted to introduce a strong, natural colour that felt both traditional and fresh. Cue many paint swatches until, eventually, Olive was created – a bold, deep green that feels historical in its dignity but thoroughly modern in its vibrancy. "It's got a yellow undertone," says Rebecca, "so it's enveloping and warm as well as being strong and brave. It looks great on kitchen cabinets and sits beautifully against the darkened oak pieces such as the Blenheim console that we've also just introduced."
Elsewhere in the collection, there's a focus on natural, hand-finished craftsmanship with provenance. The Redford log baskets are made from golden-toned rush, and the spindle-back Wycombe armchair – our first non-upholstered occasional chair – nods to the Arts & Crafts Movement of the 19th century with its solid oak frame and traditionally woven rush seat. And for the eagle-eyed visitor to our stores, the much-commented on rustic teak bowls that, until now have been display pieces only, have become part of the new collection. Carved from the roots of sustainably-managed teak trees, each one is completely unique.
This is a collection which looks back with reverence to antique crafts and styles but moves forward with contemporary proportions and finishes. As Rebecca notes, "It's about those 'found' items that you feel an emotional attachment to. You'll want to keep them, take them with you when you move and pass them on to the next generation. It makes them very special pieces."
Explore all our newest arrivals for yourself online here. Or, if you'd prefer to visit one of our stores, our new pieces will be arriving gradually over the course of the season, so simply call ahead if there's a particular design you're looking for.