Why do we hang wreaths?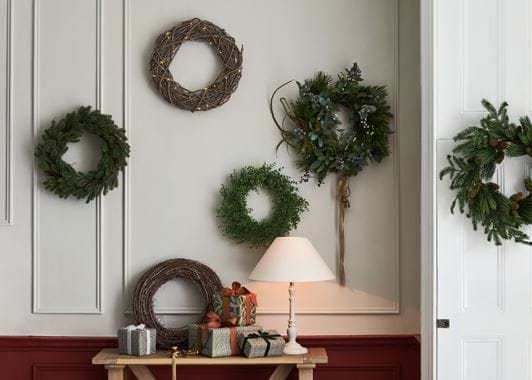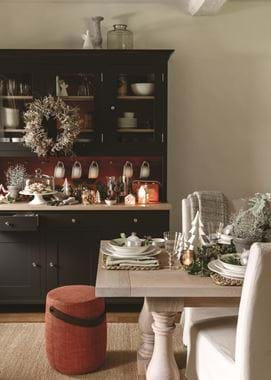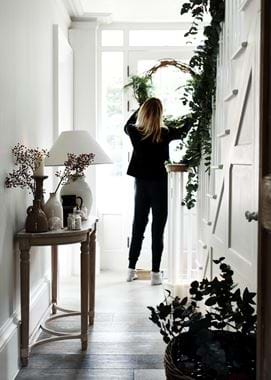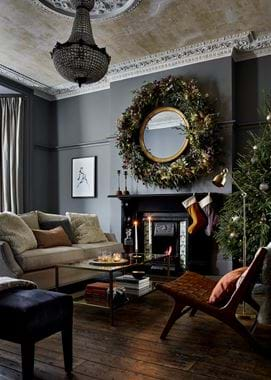 Why do we hang wreaths?
A Christmas wreath hung upon a front door evokes the warmest of welcomes during the festive season. Together with the fir trees we bring inside at this time of year, the tradition of adorning our homes with rings of sweet-smelling evergreens has something of a multi-layered history. Its rich heritage can be attributed to a melting pot of religious and cultural beliefs and traditions from centuries gone by.
The word wreath is drawn from an Old English word 'writhen' meaning 'to twist'. Traditionally, wreaths are made from evergreens, which symbolise strength due to their robust ability to survive the harshest of winters. The circular shape, with no beginning or end, represents eternity.
Decorating our homes with wreaths can be traced back to the ancient Romans who hung laurel wreaths to celebrate victory, and to the Celts of Europe who gathered boughs of holly for decoration during the winter solstice. The association of the wreath with Christmas dates back to the 16th century when the Lutherans in Germany started to use wreaths as a symbol of Advent. Another three centuries would pass before the modern, more familiar Advent wreath, with its four candles symbolising the four weeks of Advent, took shape. The use of candles in wreaths can also be found elsewhere. The Scandinavians use candles in their wreaths to bring light to the dark winter nights and as a sign of hope for the light that spring will eventually bring. Likewise, the pagan rituals of midwinter are said to have featured wreaths of evergreens with four candles that represented the worldly elements, earth, wind, water and ­fire.
Today, the Christmas wreath represents many different things depending on individual beliefs, traditions and personal style. It has also become more creative and decorative. Stroll along any street in mid-December and, for every traditional evergreen wreath, you'll see a contemporary interpretation. Wreaths made from life-like foliage dusted with make-believe snow are hard to distinguish from the real thing. Statement wreaths made from glitter-dipped feathers or neon pompoms are as individualistic as they are fun. Anything goes.
Wreaths aren't just for the front door either. As time has passed and the wreath tradition has evolved, we've brought them inside to ­find that they work wonderfully there too, hung above a ­fireplace, on internal doorways, or laid flat with a hurricane lantern nestled inside to form a festive table centrepiece.
Consider giving yourself some time away from the hustle and bustle of the season and try your hand at making your own; a cathartic thing to do yourself, or lots of fun with family and friends. You can forage foliage, berries and seedheads from the hedgerow, or gather evergreen herbs and late-season blooms from the garden and then entwine these in a wreath base. Or, get straight to the making with our DIY design – a kit put together by florist Poppy Sturley which includes everything you'll need to make a generously-sized, nature-inspired wreath using our life-like stems. All you'll need to do is bring the mince pies and mulled wine, and you'll have a very pleasant afternoon of festive crafting to look forward to.