Material matters, part one: sustainability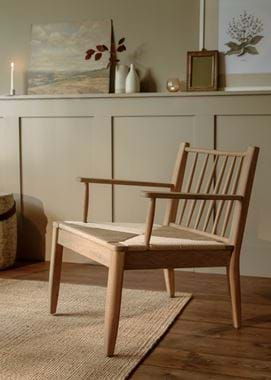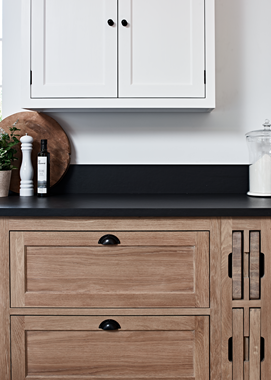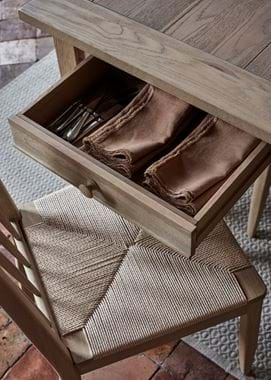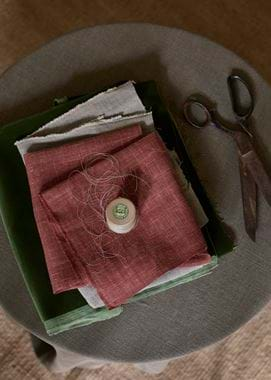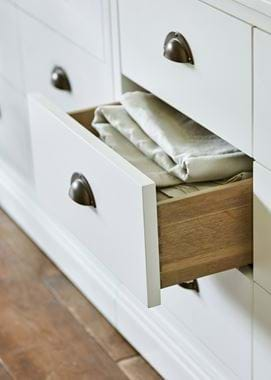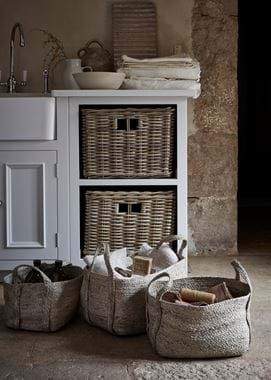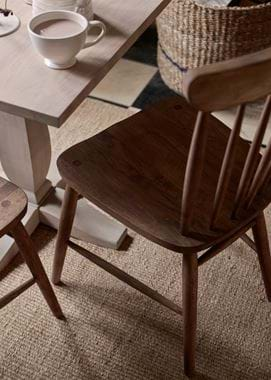 Material matters, part one: sustainability
At Neptune, we have a 100-year vision. One that doesn't just see us still designing and making in a century's time, but that also sees the furniture we create now still loved and used. So, needless to say, we spend a fair bit of time thinking about the future, about how we might live then and how the pieces we're creating now might see us through. In this two-part series, we asked interiors experts to delve into the subject of materials – the starting point for any design. Here, former Livingetc editor Suzanne Imre looks at those materials that tick the all-important box – for right now and in the future – of sustainability.
As makers, Neptune's approach – and responsibility – is to carefully consider, design and engineer everything they do. From the crafted mortise and tenon joints of their oak tables to the crush of the velvet pile on their sofas. And not least, the starting point of any project is finding the best materials for the job.
Neptune use solid oak and tulipwood in much of what they do. They know they can sustainably source the timber; the oak comes from six forests in the Appalachian Mountains of America which have some of the strictest reforestation procedures in the world. Indeed, the timber forests there are growing at 2.4 times the rate of the harvest or mortality of the trees, meaning they're consistently expanding. The tulipwood comes from similar forests in other parts of the USA.
Neptune are also investigating a number of innovative products, and not just for furniture. One such material is the use of water hyacinth, as Cassie, head of product marketing, explains: 'Water hyacinth is a fast-growing, aquatic plant, and has fantastic carbon capturing properties. As a natural rattan-looking product, it could work really well within the collection. We're also investigating mycelium packaging which is made from mushroom fibres and is 100% biodegradable and renewable.'
Other materials that'll contribute to Neptune's vision for the future include their jute baskets and shopping bags, and their new hemp rugs. 'Hemp is a particularly exciting material which has been used since the Middle Ages,' says Kit, Neptune's sustainability lead. 'Comparatively, hemp is better at sequestering carbon than any other land-based plant, plus it's really durable.'
Interestingly, historic materials are also proving to have a future. Within their collections, the ink used in Neptune's paper products (such as wrapping paper) will be vegetable ink, and the flax for their Chloe, Harry, Finian and Ida linen fabrics is grown on farms in Belgium, where it's been manufactured for centuries. 'Belgium is one of the few countries in the world which has an ideal climate for cultivating the world's finest linen,' says Cassie. 'Which means there's no need for extra irrigation when the flax is growing – rainwater does all the work – and very little need for pesticides or fertilizers. And not only is it a biodegradable fabric made in a carbon neutral weaving mill, but our suppliers ensure all parts of the flax plant are used so there's no waste.'
Sustainability is about more than just the environmental impact of growing and making a product though. Materials also need to meet our needs, as well as the planet's, if they're going to go on being used (rather than discarded) in the future. According to the trend forecasters, WGSN, cleanliness and hygiene will be at the forefront of people's minds as they furnish their homes going forward. Luckily, a number of naturally sourced material groups have been proven to offer anti-bacterial properties as well as sustainable advantages. 'Oak, beech and ash offer superior antibacterial qualities,' reports WGSN. 'And warm metals like copper, and alloys such as brass and bronze, are being used to create pieces that are hygienic and durable.' (You can read more about how the materials we surround ourselves with can have a positive impact on our wellbeing in part two.)
Neptune's approach has always been to look to the traditional and the natural, so as they consider future materials, they're also exploring sustainable timbers such as larch, as an alternative to teak, and even agricultural salvaged olive trees, which farmers tend to destroy once they stop producing fruit. These all may have parts to play in future collections in a bid to support Neptune's vision to create long-lasting beauty.
Learn more about our green plan online here, and keep an eye out for part two of our materials series, in which author Sally Coulthard looks at the relationship between natural materials and our health and wellbeing.