How to decorate when you rent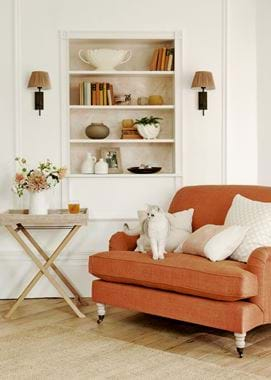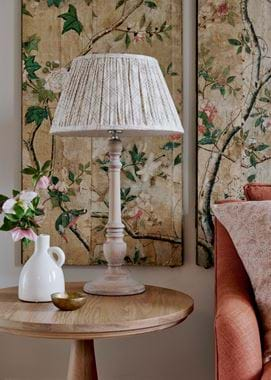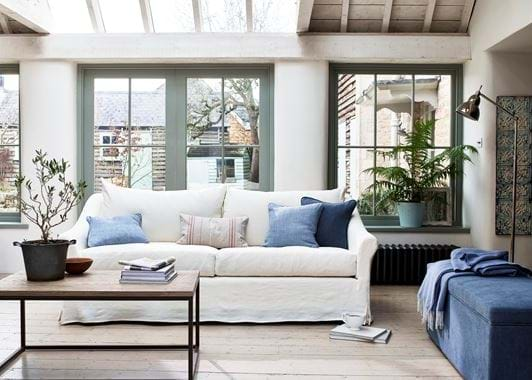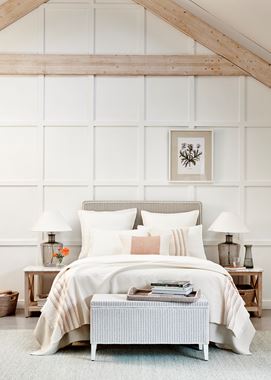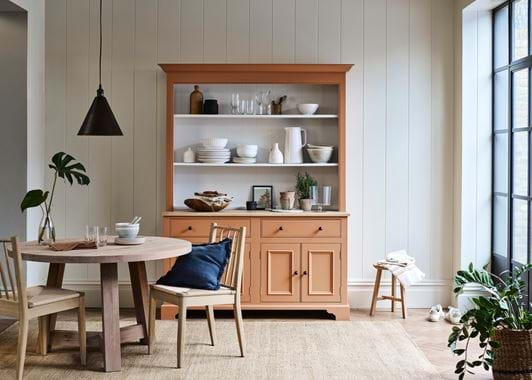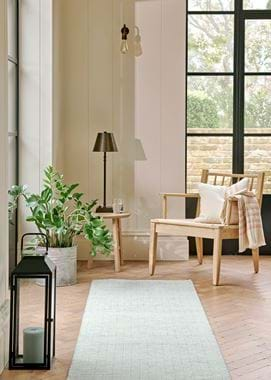 How to decorate when you rent
Think of a rental property and you probably think of a featureless square box painted bog-standard white. Not the most inspiring of homes for either the person hoping to rent it out or those planning to live in it. But, with a little extra thought, that blank box can be turned into an inviting space.
Start planning
Before you move in, be objective about the building's best features, be that high ceilings, wide windows or an interesting layout configuration. Then, rather than ignore those aspects and bring in your own furniture regardless, consider what will work in the space – and store the rest.
Always talk
Check with the landlord about what you can do. You might be surprised to find the owner is more than happy to paint the sitting room in a soothing heritage shade or upgrade the kitchen handles. Jane Jenrick, head of lettings at estate agents John D Wood & Co., explains, 'Lots of landlords will include tenants in decisions, it engages them in the decorating process and builds a positive bond between the landlord and the person renting.'
Make moveable investments
You might not be able to decorate the walls or change the fixtures, but you can bring plenty of personality into a space with removables likes interesting art, beautiful rugs and upholstered armchairs. Investing in a couple of key pieces that you will love forever can be a wise move – the kitchen table you buy for your rental can always be re-imagined as a desk or hall table when you move on. Bedrooms can be quite pokey in rentals meaning the bed will be the main feature of the room, so introduce beautiful bedlinen and layer it up with throws and cushions. Create extra storage with a blanket box at the end of the bed that doubles as a useful seat.
Light the way
A helpful scattering of table lamps is a good plan – lighting in rentals is often an after-thought so use side lamps to cast pools of warm light around a room, rather than relying on a harsh overhead pendant.
Decorate the windows and furniture
If decorating is not an option, you can inject colour and pattern in other ways. Jane says slatted shutters are a good investment from the landlord's perspective, or a tenant could opt for full-length curtains as they will have a bigger impact on the décor (and are surprisingly easy to adapt for future moves by adding borders or cutting down). Or, consider introducing pattern by wallpapering the back of a standalone bookcase, dresser or even a wardrobe. To introduce colour, try painting wooden furniture – a standard white kitchen might benefit from some smartly painted bar stools or kitchen chairs to add a little character.
Colour plan
Stick with a simple colour scheme for your furniture and accessories. This will make the space feel cohesive and harmonious. For a child's bedroom, stick-on (and easy to peel off) decals are a great way to add colourful fun to a plain room. Rental kitchens and bathrooms are frequently functional, so personalise the space by filling open shelves with coloured pots and utensils or piles of fluffy, coloured towels and trailing plants in the bathroom.
Landlords take note
Finally, Jane has some useful advice for those wishing to rent out a property: 'Think about who you want to rent to and decorate with their needs in mind, not your own. It's a fine line between a neutral interior and being bland, but higher end properties do need some character and you can't go wrong with a grey or beige palette. And always create as much fitted storage as you can. A rental property should still feel like a home.'
Did you know that, as well as advising on things like paint and flooring, our home designers can also help you create a welcoming space full of personality without these features? If you would like our help with pulling together a moveable room scheme to suit a rented home, you can book a free initial consultation. Or, find out more about our Home Design Service here.