Luxury on the loch: inside the Todd & Duncan cashmere mill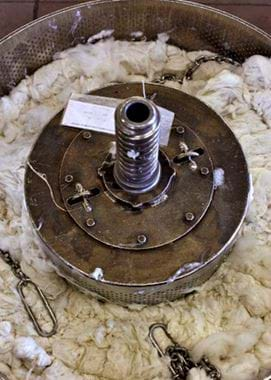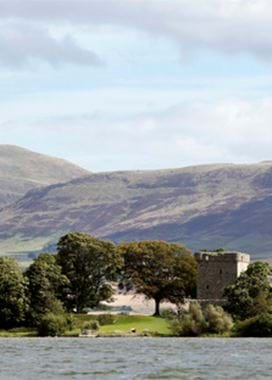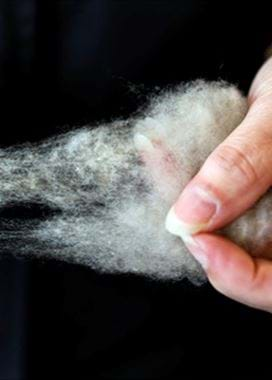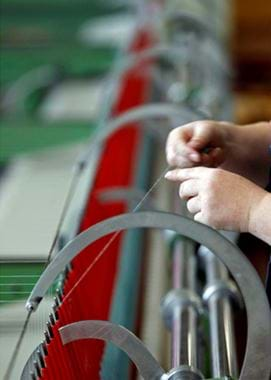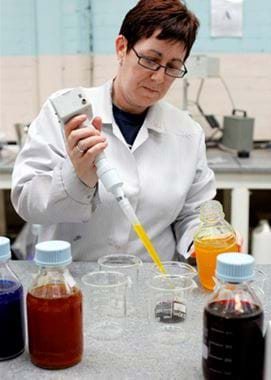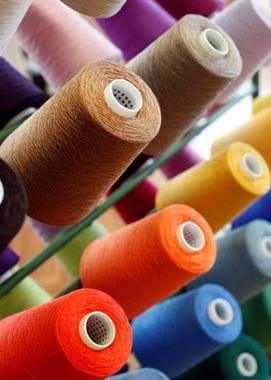 Luxury on the loch: inside the Todd & Duncan cashmere mill
Tucked away on the banks of a loch in eastern Scotland sits an unprepossessing mill with an unexpected story. For this low-lying factory on the edges of the picturesque Loch Leven is an international powerhouse when it comes to premium cashmere; a by-word in quality and standards, with a history and heritage as rich as the luxurious textiles it produces.
Established in 1876, Todd & Duncan was the brainchild of Bradford-born Joseph Dawson. On a visit to India, he witnessed local craftspeople working cashmere by hand and, as a visionary Victorian industrialist, saw an opportunity to mechanise the labour-intensive work to produce quality cashmere. Back home, with a team of talented weavers and knitters, the cashmere was sorted, carded and spun, then woven to Dawson's exacting standards and with the same attention to detail as it is today.
A move to Kinross before the turn of the 20th century meant the mill could utilise the pure, soft waters of the loch which gently open up the fibres, as they still do today – the use of environmentally friendly dyes means used water can be cleaned and returned to the loch as part of the delicate production process. But while new technologies have finessed things since Dawson's day, Todd & Duncan's values and ambitions have not changed, as UK sales manager Colin Nelson explains. 'We may be over 150 years old, but the standard was set back at the beginning, and we pride ourselves on maintaining a market leader position to this day.'
Colouration is an important part of the Todd & Duncan vision, with the business using mostly Chinese White fibre because it's amongst the best quality raw cashmere in the world and holds colour beautifully. 'The longer fibre length of Chinese White yarn means it's stronger and more consistent, which is very important for the weaving and knitting process,' says Colin.
Today, Todd & Duncan work with some of the biggest fashion brands in the world, but they also collaborate with smaller businesses who share their high standards and ethics. One such is Sims Wear, a new British clothing brand created by Billy Sims-Hilditch. With an ethos of encouraging people to buy less but well, and thus slow down the cycle of fast fashion, Todd & Duncan was a perfect partnership for the first collection of men's cashmere jumpers for Sims Wear.
Over the years, the company has become one of the region's biggest employers with generations of families working at the mill and passing down skills and experience 'across the kitchen table' as Colin, whose own grandmother was a spinner, eloquently explains. 'Although the technology has moved on, the intricacies of the process are still down to people – colour-matching, for example, can still be done best by a skilled eye.' But that local expertise and outlook is a contrast to Todd & Duncan's international reach and a point of pride amongst the workforce of Kinross, as Colin observes: 'We do remind our staff that they are making yarns for some of the world's most luxurious brands; textiles that will appear in fashion shows and on movie sets, and that sell from Cornwall to Korea.'
Interested in more making stories? Discover the processes behind Harris Tweed textiles in this film, or read the story of Wiltshire artisan tile makers, Marlborough Tiles, on our journal.