Why a sofa bed's our best friend: meet Olivia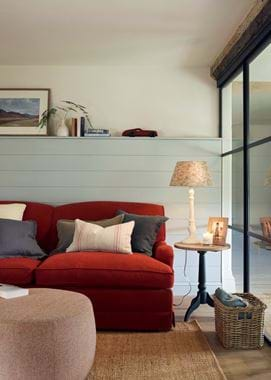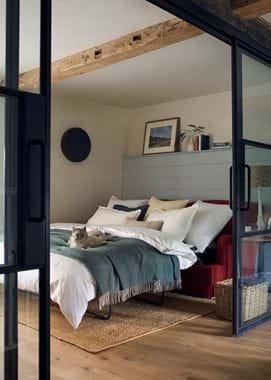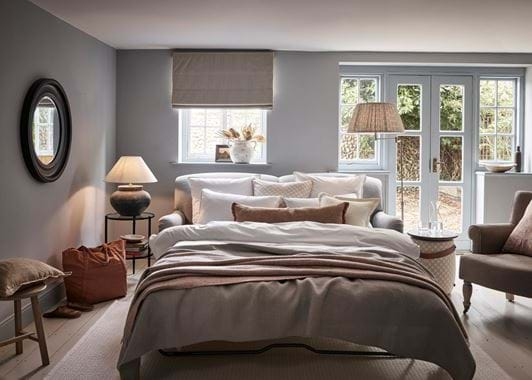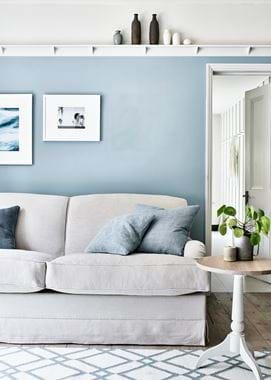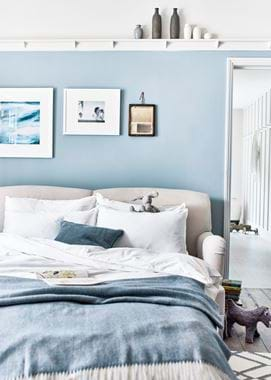 Why a sofa bed's our best friend: meet Olivia
If you've ever attempted to 'settle down' on an air bed, you'll be only too familiar with the pitfalls that lie in wait. The stormy-seas undulating as you try to turn over. The gradual deflation that leaves you much, much closer to the floor come morning. And that telling chill that creeps in on colder nights. A sofa bed is, undoubtedly, your saving grace in this situation. Whether you need to extend your hosting capacity beyond the guest bedroom – or if you're short a spare bedroom to start with, and want to create an adaptable dawn-till-dark living space that's truly up to the job of accommodating visitors – Olivia's your answer. A quintessential English sofa by day and a spacious, supportive bed by night.
It's fair to say that sofa beds haven't always enjoyed the best reputation. Trying to do two things at once often means compromising on aesthetic or comfort (or both). But we believe that good design should deliver form and function in equal measure. That's why our Olivia sofa bed uses the very best engineering and joinery. And it's no less beautiful than the rest of our upholstery.
Looking at the design, you'll see it shares distinctive details with its kin, the Olivia sofa; from the double-arched backrest to the tucked details on the armrests. Likewise, the two deep seat cushions are filled with feather-wrapped foam for supreme comfort, and the fixed backrest is the perfect carrier for scatter cushions.
When it's not set up as a guest bed, Olivia's the same size as our large sofa style, and will comfortably seat up to three people. The only telling difference between the two designs is the sofa bed's neatly tailored skirt (which is cleverly used to hide the bed that's stored in the seat deck). This means that if you choose to pair the sofa and sofa bed designs together in the same space, they'll complement each other nicely.
Transforming Olivia from a sofa into a bed frankly couldn't be easier, or more intuitive. Simply remove the seat cushions and fold the bed out – the legs will come down by themselves. And worry not, we've tried and tested the easy-to-use mechanism to make sure it can withstand regular use. Particularly reassuring during busier entertaining periods like Christmas, or for grown-up children that've flown the nest but still like to visit home frequently with their own children in tow.
Olivia's bed frame is made from strong powder-coated steel, with a wire-sprung mesh base guaranteeing support and comfort. Then there's the mattress. We chose a coil-sprung design with a foam filling which means, while it's quite slim for storage purposes, it's still very comfortable. The mattress has a 100 per cent cotton cambric cover with a traditional quilted design.
The size of the bed itself sits somewhere between a double and a king. We recommend using our king size bedding with it – just make sure to use a flat sheet rather than a fitted one. When it's extended, there's a handy ledge between the backrest and the bed for propping up cushions to create a comfortable headboard. Layer with some of our scatter cushions and a luxuriously soft throw, and you have a welcoming bed to rival that of any guest bedroom.