Elements of the English country house look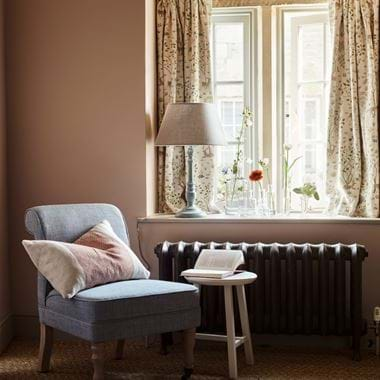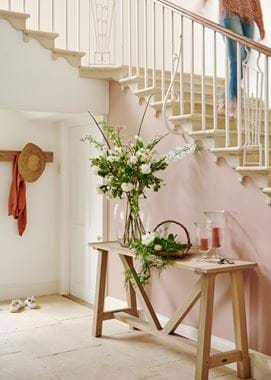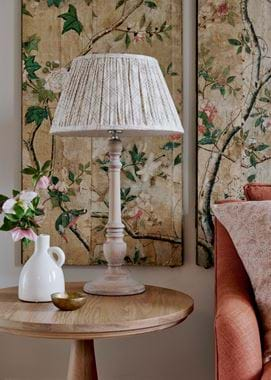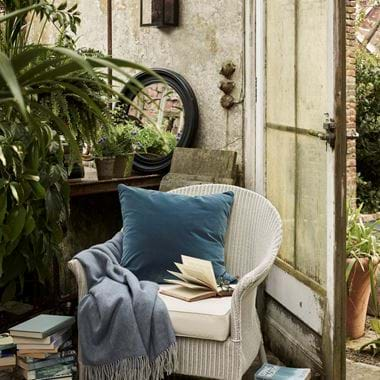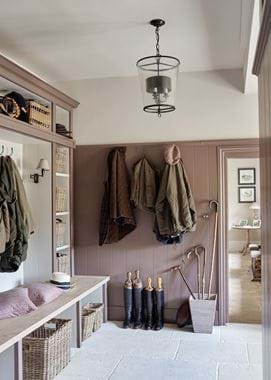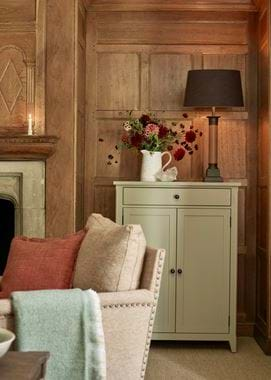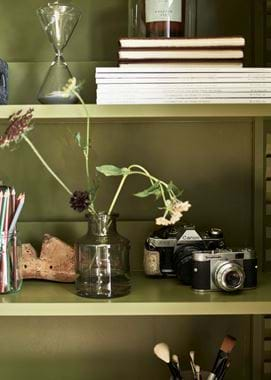 Elements of the English country house look
You don't need to live in the country to bring the English country house look into your home. Your house doesn't need to be large – with bootroom and pantry, flower room and scullery. It doesn't even need to be a house. Many a city flat has successfully achieved this look. The English country house is a state of mind, not a place. It's an atmosphere, an air. Here, we break down exactly what that state of mind is and some of the ways you can evoke it in your own home, whatever kind of home it may be.
Comfort and a warm welcome
An English country house is, above all, comfortable. At least, it is nowadays. It might not always have been the case (English country houses were, on the whole, rather slower to modernise with things like central heating or running hot water in bathrooms than their American counterparts) but it certainly is now, and as a visitor to a home of this style, you can expect to step into a world of roaring fires, deep armchairs and impossibly soft beds.
Lamps, lamps and more lamps: soft lighting is everything to a comfortable atmosphere, and table lamps are the easiest, simplest way to achieve that. Make sure you have one by every seat in a living room, not to mention including them in hallways, landings and kitchens. Candlestick or vase-shaped lamps in brass, bronze, timber or ceramic are the most classic choice. As are pleated lampshades like our Henry. For that touch of eccentricity so redolent of the English country house style (more on that later), make sure to vary the patterns and colours of these.
Log baskets and blankets: country-dwellers know that a cold-snap or stormy night is never far away, and so are always prepared. A generously large log basket and little piles of blankets everywhere (for ultimate cosiness, these should be woollen) will, even in a damp English summer, convey a reassuring sense of warmth being always at hand.
A drinks tray: country houses are convivial places, often hosting guests down from town for a weekend, so making sure your home (be it in the country or otherwise) feels welcoming to visitors is a big part of the English country house state of mind. As a guest in someone's home, feeling able to help yourself to a drink is very comfortable, and also means that you can play the host without having to leave your guests alone while you concoct cocktails in the kitchen.
Connection with the outdoors
Country dwellers, naturally, love the country. And so an aspiring English country home should embrace the garden, nature and, yes, even the mud.
Fresh flowers and potted plants: even if you don't have a garden, you can still make that link between indoors and out with cut or potted flowers. The key here is to opt for those plants that you'd find growing in an English country garden, as if you've just stepped inside with an armful from your own plot. Think wild and romantic, and possibly a little old fashioned. So blousy, pale pink roses over too-perfect red ones and potted pelargoniums over trendy houseplants. Favour vessels like antique porcelain picked up at a market (the less matching the better) and weathered terracotta.
Wellington boots: and outdoorsy paraphernalia in general. Country houses practically make a feature of these, with rows of wellies, macs and riding boots lined up in hallways, and Ordnance Survey maps gracing the walls. Think of these things as another element of decoration, and combine them with attractive storage like wicker baskets and built-in joinery.
An unselfconscious, easy-going attitude
Master of the English country house look Nicky Haslam describes his own style at home as 'a hodgepodge'. And that rather hits the nail on the head we think. Real English country houses are built over generations, and so are a mishmash of styles, eras and personal tastes. Furniture is often a bit worn, nothing really matches, and a general feeling of not taking oneself too seriously pervades.
Pattern: mix and match it to your heart's content. In fact, the more patterns the better. Settle on a rough colour scheme for sure, but then combine florals and stripes, plaids and ikats. This is that sense of eccentricity we were referring to earlier. A favourite combination is a pretty floral linen alongside a hardy wool check – the epitome of the British countryside.
Collections: cases of natural specimens, straw hats and baskets hung on the walls, antique gravy boats. Collections are a perfect way to convey that sense of personality (or several generations of personalities) so essential to this style.
Books: really more an extension of collections, but deserving of their own mention. Books are something most of us acquire over our lives, and there's no better reflection of the people who live in a home than their choice of reading material. Be laidback with how you display books: some on shelves, others piled onto tables, chairs, even the floor. P.S. Back-issues of Country Life count too.
Photographs, invitations, postcards…: the mantlepieces of English country homes are invariably layered with family snapshots (some framed, some not), wedding invitations, letters from close friends and postcards from seaside holidays. This stuff of life, mixed in amongst the brass candlesticks and antique furniture, instantly cuts through any sense of stuffiness or formality.
Further reading
On the bookshelf:
On Instagram: