A lick of paint: the story of a simple furniture refresh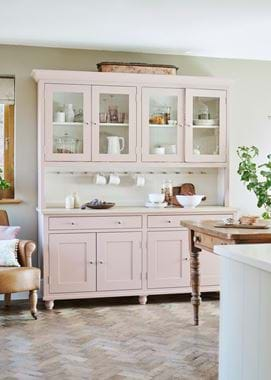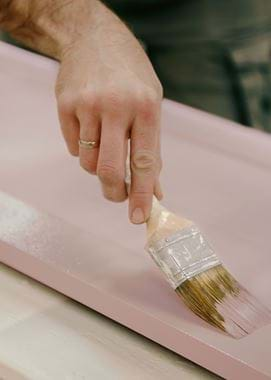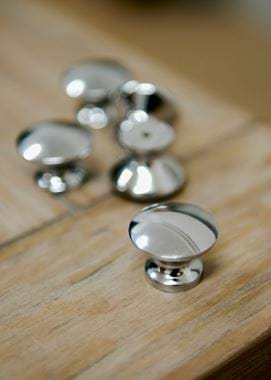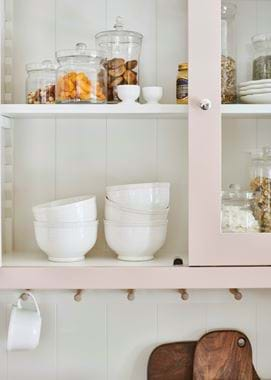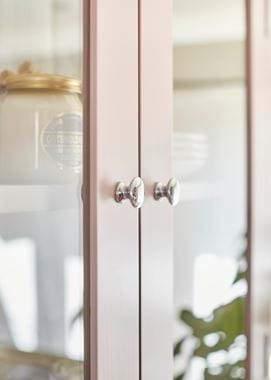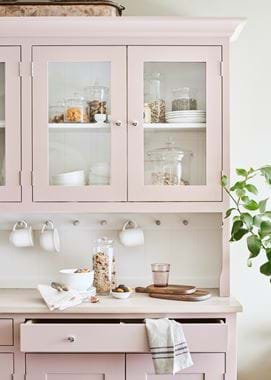 A lick of paint: the story of a simple furniture refresh
Restoration is as much about creating something new as it is about celebrating the old. It's a breath of fresh air, a chance to change the scene. To make your surroundings reflect you and that lovely cross pollination of ideas and inspirations that change over time. A celebration of now, as you add a patina of the present with every new creative flourish.
For Pollyanna it was just that. A refresh of a beloved Neptune dresser that stands centre stage in her beautifully renovated schoolhouse kitchen (@the_old_school_house). It had been the inspiration, in fact the piece that everything else played second fiddle to, from the island layout to the position of the windows. Pollyanna was craving not only a new look but to give the dresser a different purpose, a focus other than storage, something to linger over.
Originally painted in Charcoal, then Dove Grey to chime with the rest of her Suffolk kitchen, it was all neutrals. And for someone who likes to play with colour, it just didn't set the right tone anymore. 'I wanted to switch things up and paint is the easiest way to do it,' said Pollyanna. 'I don't want a new kitchen. I love my kitchen! But I wanted something that will really make me smile. I knew Neptune could help.'
Cue breakfast bar. Cue Old Rose. Elegant without being too feminine. Delicate yet earthy and warm. Catnip for bold colour lovers who don't want the full French boudoir. And on Pollyanna's six-foot dresser it was a punch of colour. Set against the leafy green velvet William chairs and Olive-painted utility room, it proved that opposites really do attract. Senior stylist Meaghan helped Pollyanna choose Silver Birch for the interior – a paler version of Dove Grey – and carefully select pieces from her tabletop collection to design a more practical and appealing breakfast bar setting. The final edit: chrome handles bringing a touch of the contemporary to Pollyanna's vintage-inspired kitchen.
For Pollyanna, her new dresser reflects a new chapter. One filled with friends and family, brunches and Buck's Fizz. A compelling reframing of daily life in beautiful bold strokes.
Our paint service
When it comes to our painted furniture designs, like the Suffolk dresser, each one comes in one of our colours as standard. But, you can also choose to customise yours with any of our timeless shades through our bespoke paint service. And, should you change your mind later down the line, it's also easy for you to refinish your piece as we only ever use water-based eggshell paints.