A West Sussex family & their Henley kitchen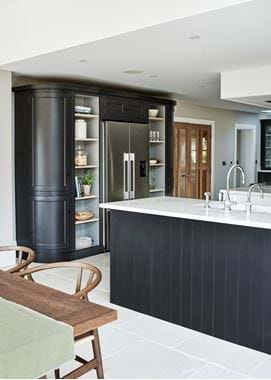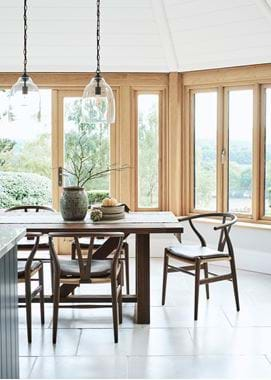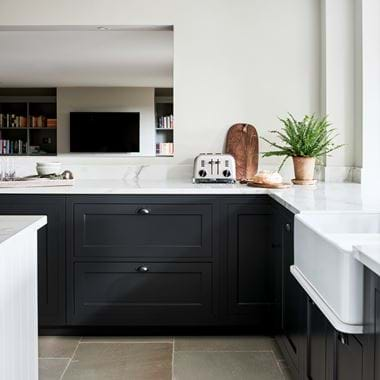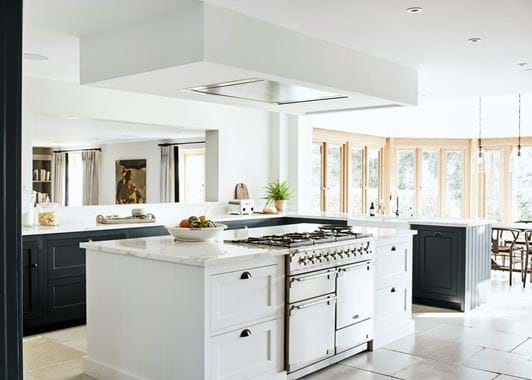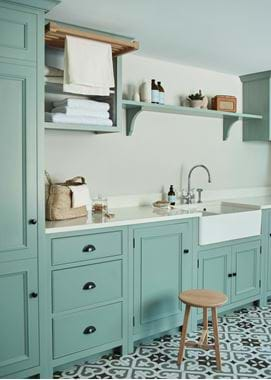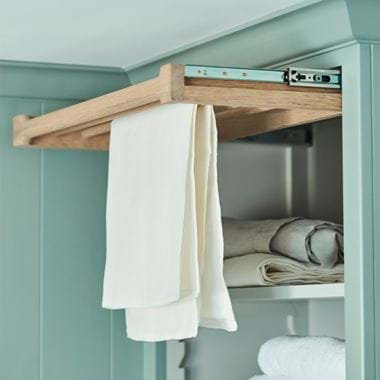 A West Sussex family & their Henley kitchen
What was once an old Arts & Crafts house, a detached country home in the West Sussex countryside, has undergone a top to bottom renovation to create a warm and welcoming home for its new family.
Home profile
The challenge of balancing traditional design and a contemporary sense of style with the soul of a period property is one of those age-old decorating dilemmas. But it's one that, in this home with a history, its new owners have skillfully achieved. They began their journey by completely transforming and uplifting the kitchen so they could bring their own personalities and sense of style from the get-go. Although there were some challenges in pinpointing what would work best in such a historical and characterful building, they knew that the kitchen had to come with all the relevant mod-cons and space if it was going to be suitable for their love of cooking and baking.
The project
Working alongside Neptune Chichester, they spent their time researching the look and feel for their perfect kitchen using saved photographs and pages pulled from magazines. 'It was important to us not to copy any kitchen exactly, and working with Neptune meant that we were able to create a bespoke and unique kitchen. The team really helped us to realise what we wanted in the space.'
With plenty of room to work with, they decided to expand their kitchen project into an adjoining utility room. Working with the Henley collection, they've found a balance between a modern and stylish finish and a traditional design. 'We were lucky that the kitchen is quite large, meaning we had plenty of room to work with, to include our island and cooker, and it also meant that we could paint the cabinets in deep navy Ink without it becoming too dark a room.'
The velvety colour of the cabinetry paired with quartz surfaces that mimic the look of marble creates a striking scheme that grounds the otherwise light and open space. The utility room, on the other hand, is painted in paler, calming Moss green, as the owners knew it should be welcoming as well as functional. Especially because it's the second entrance to their home. Aware it needed both warmth and to look clean and bright, they set their cabinetry against patterned floor tiles that reference heritage styles without being too fussy. 'The beauty of the Neptune kitchen, because it's handcrafted, is that we know that, when the time comes and we do want to refresh the look, we can simply repaint it.'
The structural challenges met during the restoration were few and far between, and the only difficulty encountered was that the statement extraction fan placed above the island range meant that piping had to be redirected through the house and into the chimney stack. Although the original plan was to include an open island with shelving, the owners compromised with a solid design in order to move the all-important range cooker from the wall to the island. 'Thankfully, it ended up working very well and was a small price to pay in solving a major problem. Plus, it's given plenty of additional storage space for our cooking utensils to be next to the range rather than across the room.'
Taking just under nine months to complete, the kitchen along with its adjoining utility room is now the hub of their home. They've been in the house for around a year, and the kitchen has become the perfect place for their shared love of baking and cooking, but with room to relax as well.
Life in their new kitchen
What's your favourite thing to do in your new kitchen?
'It's the most ideal kitchen for baking and cooking because there are plenty of work surfaces. There's room to spread out and you're not restricted in any way. We made sure in the designs there were good runs of working spaces as we didn't want to be limited to certain areas. We spend a lot of time trying new recipes and eating good food!'
What's your favourite part of the new kitchen and why?
'It would probably be our kitchen table which sits in the conservatory part of the kitchen. It's such a pleasure to sit and enjoy breakfast or lunch overlooking the garden.'
What could you now not live without?
'The Quooker! We never knew that we needed an instant hot water tap, and debated whether it was a necessity, but I can admit that now it's a daily part of our lives.'
What's next?
'I think we want to really settle into our house and make it a home. We had lots to do at the start to get the foundations right, and choosing soft furnishings is next.'
To start designing your Neptune kitchen, simply get in touch with us here to book your first, free consultation. Or stop by and see us at your nearest Neptune store to explore our collections.