A flower visionary: Philippa Craddock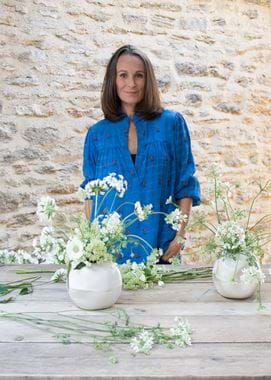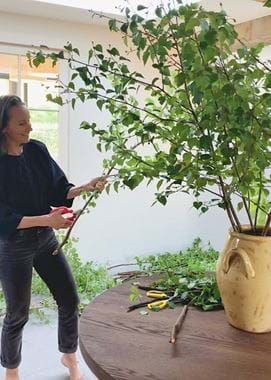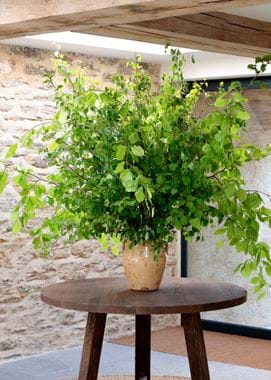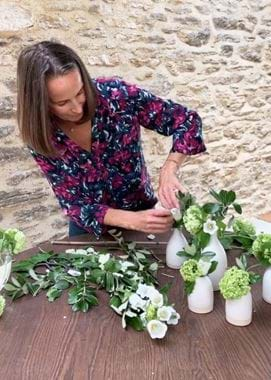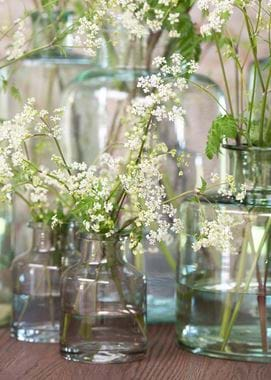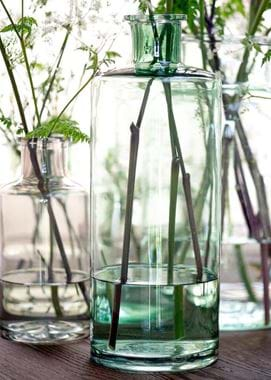 A flower visionary: Philippa Craddock
"I must have flowers, always, and always," declared Impressionist artist Claude Monet. And he has a point. Not only are they beautiful to look at (and paint), a vase of blooms will bring a sense of well-being to a room and its occupants. No-one knows this more than florist-extraordinaire Philippa Craddock who has been running her own business for 11 years and now hosts online courses for everyone from the novice flower arranger, to the change-of-career explorer, right through to the established florist in need of new inspiration. And the classes prove a surprising way of connecting people, even more important in times like this. "The courses create a real sense of community," says Philippa, 'it's about bringing like-minded people together and letting them learn from each other. Most of the groups have remained in contact and as they share ideas, they become more confident."
Philippa herself is self-taught ("it took five years till I felt really confident") but that hasn't stopped her vision for relaxed and joyful arrangements garnering her an army of fans, including the Duke and Duchess of Sussex, who engaged her to do their wedding flowers. And while such a commission might suggest a formal eye for floral arrangements, Philippa's vision couldn't be more different. "It's so hard to go wrong with flowers," she explains. "I get so frustrated when I see a colour wheel in a flower book. Ignore that! The only combination that doesn't work is red and white because it jars, but I can't think of another combination that won't work. If it looks garish - celebrate that!"
Far from following a prescriptive approach, Philippa works from the heart. "It's about how you are feeling," she says. "Some days you feel calm and want something to reflect that, other days you want big, bold colours. One week in my hallway, I might have three bud vases each with a single stem, the following week, I might have a 2m tall design of branches. You want to evoke a feeling and flowers are great at creating an atmosphere."
Philippa also prefers to avoid traditional sources of inspiration (books, fabrics and the like) in favour of nature, particularly meadows and hedgerows, parks and woodlands. "I went for a run in the forest yesterday," she explains, "and it was pouring with rain but there were so many layers of green and different scales of ferns. You can get a strong feeling from the landscape." Equally, she recommends examining the tiny details in nature - studying the structure of a cow parsley bloom or spray coronation ("it's insane how the petals fold") for ideas. Philippa is not discerning when it comes to flowers that are in or out of fashion. "I don't merit a value on a flower," she explains, "it's whatever feels right and works. I love a stem that I can find in a hedgerow as much as I love a rose that costs £10 per stem."
That said, Philippa does have top tips on caring for and displaying blooms, such as:
Start a vase collection with a large urn (with a narrow rim which will support the arrangement) and a set of three bud vases.
Always position displays out of direct sunlight.
Think about texture and depth, you can use just one floral but it might feel 2-dimensional.
Mix up shapes but keep an eye on proportions. Don't put a huge leaf or bloom next to a tiny one - there needs to be a gradation of sizes.
Cut off leaves that trail in the water or detract from getting water to the flower head.
Cut stems at an angle to increase the surface area for water absorption.
Keep water clean, ideally change it daily.
If flowers look droopy, plunge the stems in a couple of inches of just-boiled water for a few minutes. The bottom of the stems will go brown. Put the flowers straight back into clean, cold water and they will perk up.
Useful advice of course, but Philippa's most important message is to listen to your feelings - and learn from designs that don't quite work. She recalls a bouquet she created in her early career with roses and tulips, "I didn't realise that tulips keep growing when they've been cut - a few days later the display looked hilarious". Indeed she positively gives permission not to follow the rules but rather, encourages living in the present. "It's about enjoying the whole process of selecting, preparing and arranging. Flowers are a fleeting moment of beauty so relish them."
For more details about Philippa Craddock's Floral Masterclasses, click here.