Savouring Bonfire Night at home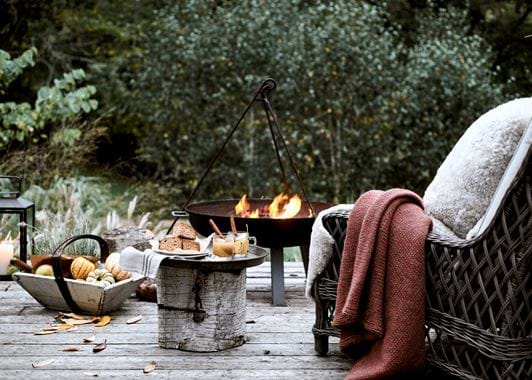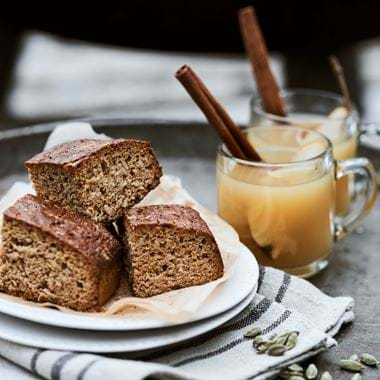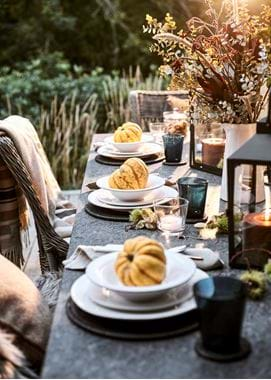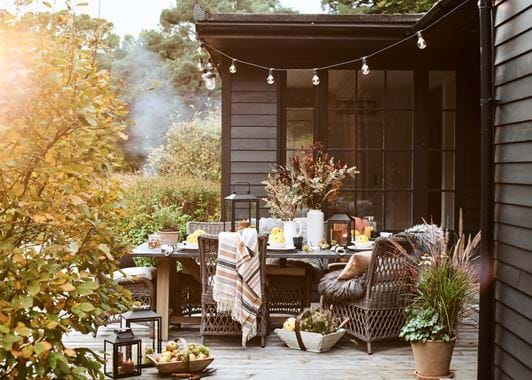 Savouring Bonfire Night at home
Autumn is a season to relish all by itself, but there's one particular November celebration that brings out its toastiest side. The prospect of heading to a nearby bonfire, however – one that's bustling, muddy underfoot and even fairground-ride filled – doesn't always tempt. So keep the fire-fuelled festivities closer to home and paint a picture a little like this one…
Head to the terrace
One of the beauties of Bonfire Night is its paradox – the simultaneous wrapping up and heading into the cold November night alongside the embers you'll no doubt gather around. As appealing as your sitting room's log burner might be, see in the celebration as intended and keep your flames outdoors. If you don't have one already, make room for an outdoor fire pit – they come in sizes small enough to fit even the most bijou of balconies, patios and terraces. Look out for those designed to be topped with a grill so you have the option of turning it into a wood-fuelled barbecue come summertime.
Soften the setting
Seize the opportunity to style your garden for the occasion with a selection of accessories that your guests will respond to like a moth to a flame. Take with you sheepskin cushions for garden sofas, lambswool blankets aplenty stolen from the sitting room, or cosy bedspreads and spare hot water bottles from each of your bedrooms to envelop your great outdoors (and those within it) in cosseting textures.
Prepare a feast
No occasion is quite the same without seasonal fare, so cook up a special Bonfire Night menu to warm everybody up from the inside out. This year, our resident nutritional therapist and cook, Georgie has rustled up something to nibble on (spiced parkin cake), something to sip on (a mulled pear & ginger cocktail) and something to fill up on (a lentil & squash stew). Keep the atmosphere laidback by serving the stew in mugs with bread for dunking and the parkin wrapped up in crumbled parchment paper to clutch with both hands around the fireside.
Get everybody around the table
Your Bonfire Night food doesn't have to be served so informally if you like the idea of gathering close friends, family or neighbours around the garden table. Bring out the lanterns and litter the tabletop, rest hurricane vases around your eating area with a pillar candle nestled inside, and drape festoon lights so that everywhere basks in the gentlest of glows. Consider autumnal floral arrangements to enhance the ember tones – burgundy eucalyptus, damson berries and burnt orange beech leaves are a good place to begin. And don't overlook the power of the place setting – we've popped individual mini squash ('Sweet Dumpling' and 'Carnival' to be precise) into each person's bowl to make sure autumn's presence is felt and in no way forgotten.