Finding your flooring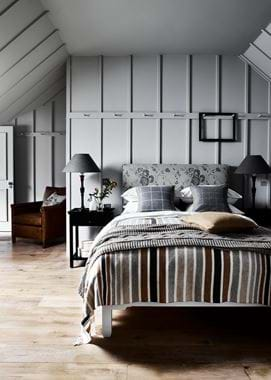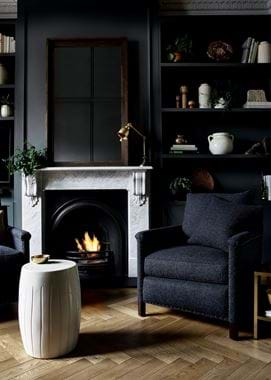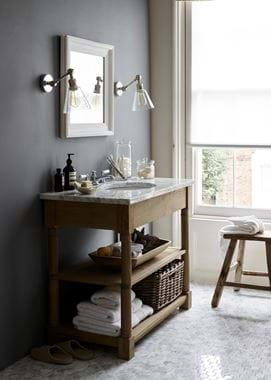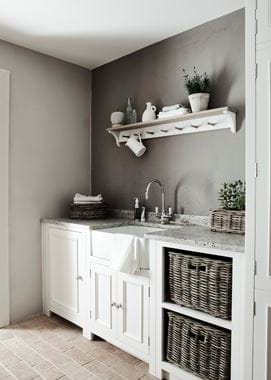 Finding your flooring
Oak parquet in a sitting room, charming country flagstones in the kitchen, a marble-floored bathroom, a warming terracotta entryway floor – the options for what materials to use and in which room of the house when it comes to flooring aren't exactly in short supply. But how to know which is right for your lifestyle, because good looks aren't the only consideration. Here, our design team answer a handful of your flooring-related questions to make deciding that bit simpler.
Is there a golden rule when it comes to choosing flooring?
There are no rules as such, but there is a functional consideration that makes sense to check before you get too far along with samples and costs. It's about suitability for the environment. Be sure to explain where you want your flooring to go, because some materials don't fare as well in certain conditions. For example, we wouldn't suggest using timber in a bathroom.
Stone versus wood – what would you say the pros and cons are?
Starting with stone, generally speaking, it's lower maintenance than a wooden floor. Once a stone floor is sealed, it really does ask for very little. Depending on what sort of sealant is used (check the bottle or ask your fitter), you might need to reseal the floor every so often, but with stone, that's a quick and easy job. Timber on the other hand is likely to need re-finishing at some point – in other words, sanded back and either stained or waxed – which is much more labour intensive. We're talking years and years before you'd need to do that though but it's worth knowing if low, low maintenance is your priority.
With a wooden floor you also need to be mindful of how it will expand and shrink depending on the humidity levels of the room – something that isn't the case with stone. That's why we used an engineered underlay on our wooden floorboards and it makes them more stable.
Stone is naturally chilly underfoot and is a much harder surface than wood, which can be a detractor for some people. Wood is more insulating and has an inherent warmth to its character. You can of course use underfloor heating – it's better as conducting heat than timber – but not everybody wants to have that switched on all of the time.
In terms of installation, stone flooring is usually more expensive to fit. Wooden flooring is easier and therefore usually less, but remember that it does need more after care than stone.
If I wanted to use underfloor heating with my flooring, is there a particular type of tile that is better suited?
Out of all of the flooring options out there, stone tiles respond to underfloor heating the best. They conduct the heat more speedily and they hold onto it really well too, meaning your room gets warmer faster and stays toasty for longer. All of our limestone floor tiles work wonderfully with underfloor heating systems. From limestone and sandstone to terracotta and marble, all of our stone tiles suit underfloor heating (as do our Savernake and Marton floorboards).
What do people mean by a tumbled edge and is there any sort of benefit to having that?
It's a term used with stone floors and it essentially creates a more natural look for your floor and whole room. The edges aren't straight-cut and hard-looking. Instead, they're chiselled so the perimeter of each tile is softly…tumbled!
Do I always need to seal my floor? If so, what should I use?
We always recommend it, because it gives your flooring another layer of protection, which it will definitely thank you for, especially in a bathroom. Any natural stone sealant would be suitable for our limestone and marble tiles, but get a specific terracotta sealant for the Tamworth tiles.
Is it better to go for a solid wood floor or an engineered one?
The idea of a solid wooden floor sounds so much more authentic and luxurious, but engineered wooden floorboards are much better in our opinion. Having that layer below the natural timber surface is what helps to stabilise the wood, making it less likely to move and for gaps and cracks to appear; it's far more resistant to humidity changes than solid wood. Plus, you'll feel the benefit of underfloor heating, should you choose to have any, much more with an engineered board.
Is an engineered floor the same as a laminate?
Not at all. Engineered wooden floor looks the same as a solid wood floor, because it has a layer of natural timber on top. You can't tell the difference, because the engineered part goes on below the surface. For example, our Marton oak floorboards aren't oak effect, they're genuine oak. Laminate on the other hand is a high-quality image of wood that's then laminated onto something called high density fibre board, i.e. not wood and very much a wood effect.
If I wanted to use wood throughout my downstairs rooms, should I have a border between rooms?
That's down to personal preference. A threshold bar is something that you can ask your fitter to put in to act as a separator between your living spaces, but we prefer the less-fussy look where you let the floor just flow through continuously. If you were to move from timber hallway to stone kitchen floor however, it makes sense to have a finishing strip to show clearly where one room (and floor) starts and ends.
Does it matter which direction the chevron points if I wanted a zigzag layout, like Savernake?
That depends on the shape of your room. Generally speaking, if you lay them pointing in the direction of the length of the room, it will make it feel larger, whereas the other direction can narrow it. See what your fitter recommends or take a picture of the room and bring it into your closest Neptune store to ask one of our home specialist's advice.
Can you use all flooring in a bathroom? What about wood?
You can, though we don't recommend using wood there because the high level of moisture and humidity will encourage it to move – something that natural wood is prone to do! Letting the planks acclimatise to the room they'll be laid in – whether it's a bathroom or not – is always a good idea before laying them.
But some people love the look of an authentic wooden bathroom floor rather than an imitation wooden tile, so if that's you, definitely use engineered wood and seal it properly. Our Savernake and Marton boards come ready sealed, though any standing water can still cause stains – be sure to use bath mats, to not leave wet puddles on the floor and to ventilate it properly. If you have a humidifier, a temperature between 15-25ºC and 45-65% humidity is best.
All of our limestone and marble tiles suit a bathroom environment too, again, providing they're sealed!
I have a busy household with pets and children. Which flooring would you recommend and which is easiest to clean?
If we had to pick one, we'd stay stone. It's that bit more hard-wearing and is very low maintenance. It's really simple to clean too and doesn't require special products, making life that bit less fiddly.