Why every bedroom deserves a chair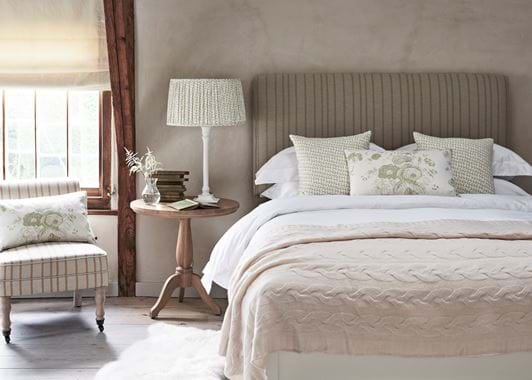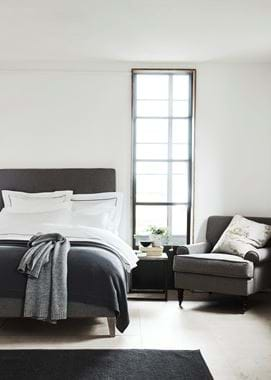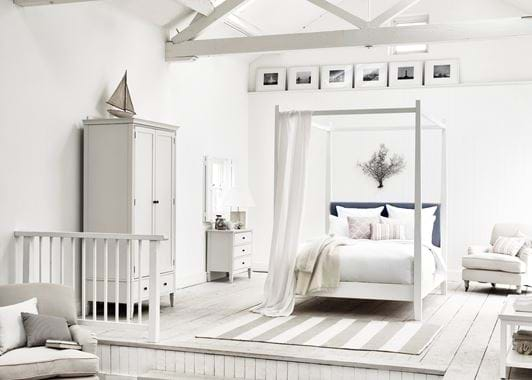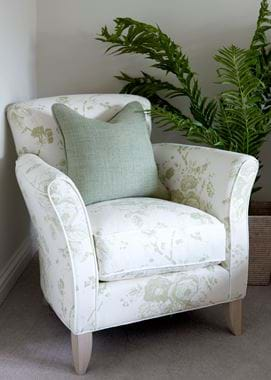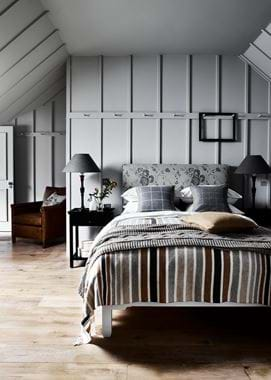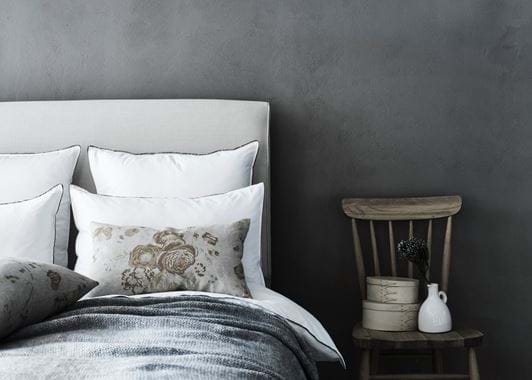 Why every bedroom deserves a chair
A beautiful bedroom should be enjoyed by day as well as by night. Add a chair or two and you can escape there at any time of day…
Decorating a bedroom can be challenging. There's so much focus on getting the bed and storage just right that it's easy to run out of steam when it comes to the finer details. You might also worry about going overboard and adding more 'stuff' than feels restful. Some interior designers advise having only the essentials in bedrooms – they say this helps you to relax – but we think it's important to include a few extras too; things that are just lovely to have around for their own sake.
To make the most of your bedroom, think of it as an extension of your living space: somewhere you can be during the day as well as at night, and steal some quiet time whenever you need to. It deserves a few extra touches of comfort – and that's where chairs come in.
In our view, every bedroom should have at least one comfy chair, even if space is tight. Try to find a corner where you can fit one in – ideally a sunny nook by a window where you can curl up to read or escape from the hustle and bustle of the household for a while. In a small bedroom, our Shoreditch armchair works well as it's slim and doesn't take up lots of space; or, if you need a really petite design, try Amelia, which still feels cosy thanks to its wraparound backrest.
In a bigger room, you can be even more indulgent. The Olivia armchair is a classic roomy design that's made for lazy moments (it also comes as an oversized loveseat if you have the space). It suits all styles of interior, but for a more modern feel, try the Eva chair with its boxier shape (we love the way you can lean back in it without feeling like you're sprawling).
Dressing tables (like our Chichester and Larsson ones) are making a comeback in bedrooms. If you have one, you'll need a more upright sort of chair to go with it – but one that still feels pampering. Our dining collection has some ideal candidates, such as Henley, a curvy, supporting shape with an elegant buttoned back. Mowbray, with its slightly retro winged back and oak legs, is good if your dressing table has a mid-century feel, while Miller is a simple, no-fuss chair that complements modern designs.
For bedrooms where there's little space to play with, a mini accent chair is another option. Our Madeleine design is based on the dainty slipper chairs of Victorian times and could easily double up as a holding spot for clothes, books or throws. And don't forget that simple wood chairs can be used as casual bedside tables – this idea might not be right for every day, but it can bring a light, fresh feel to a guest room.A
Amy Bradford is the former features director of ELLE Decoration. She's now a contributing editor at the title and also writes on interiors for The Telegraph Magazine and Stella.