The rise of the dahlia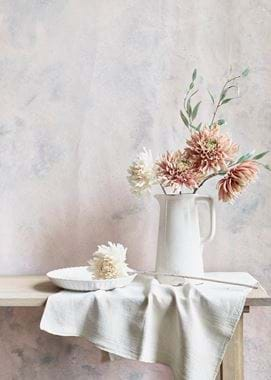 The rise of the dahlia
Not so long ago, dahlias had a reputation for being a bit fussy. They were mostly grown by competitive allotment gardeners, who raised them to perfection to compete in flower shows. And they were seen as being difficult to grow.
But, recently, things have been on the up. The dahlia has finally got its day in the sun.
Despite coming from Mexico and Guatemala, there's something very English about dahlias. From August, 'dahlia mania' hits, with Instagram feeds filled with their flowers and garden tours arranged in their honour. Like 'wisteria hysteria' in May, they've become a symbol of the changing seasons in the English gardening calendar.
They can largely thank a handful of gardeners for their comeback. Many consider Sarah Raven to be the queen of dahlias – she's been growing them at her nursery and garden, Perch Hill in East Sussex, for years. Her dahlia collections – which group together complementary cultivars – mean there's no need to puzzle over colour schemes and that you can have vase-ready arrangements to bring inside.
In fact, florists have taken to dahlias in a big way. Because they flower from late summer through to the first frosts of autumn, they're around when a lot of other plants are past their best. They've become a sort of late-season rose – the star of an arrangement. And because they're so dramatic, and come in so many shapes, sizes and colours, you'll often see dahlia-only bouquets and displays of single blooms in bud vases – in the style of flower-growers Charlie McCormick and The Land Gardeners. Ironically, it's now the dahlia's roots in country fairs and walled gardens that are part of its appeal. More and more of us are making space for cutting gardens, and dahlias are considered a staple.
Their popularity is also in big part down to our changing tastes. There's no doubt that dahlias are showy – they're hardly shy and retiring flowers. Even the single-flowered varieties tend to be bold in colour and strong in shape. Just as we've welcomed colour and contrast into our interiors, we've also grown tired of 'good taste' gardens. Lush foliage and rich colours have been around for some time now – and dahlias fit right in with that.
They're also not so difficult to grow, despite popular belief. You'll likely start with tubers, potted up under cover in March and April; grown from seed, dahlias tend to hybridise and you might end up with flowers that look very different to what you expected. Wait until there's no chance of a frost before you plant them out. It's true that they don't like the cold, so in winter you can either dig the tubers up and store them packed in compost or dry sand somewhere cool; leave them in the ground and protect them with a thick layer of mulch; or treat them as an annual and accept that they might not come back next year.
But if that still sounds like all too much, our life-like dahlia stems don't need any looking after at all. And you can have them in the house all year round – though we'll often bring them out from August onwards to mimic what's going on in nature.
Three to try
'Café au Lait' – quieter in colour than some, this blush and cream-coloured dahlia gets first place for size. It's a whopper.
'Bishop of Llandaff' – this bright red cultivar kick-started our love for single-flowered dahlias. Now there are lots of 'bishops' in various shades.
'Brown Sugar' – the pom-pom style dahlias are undoubtedly fun, and we love the deep pink colour of this one.