A brief history of the dresser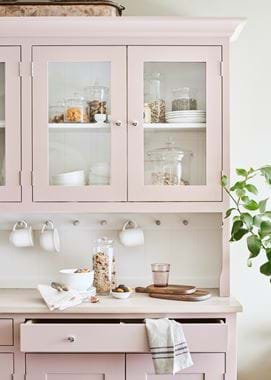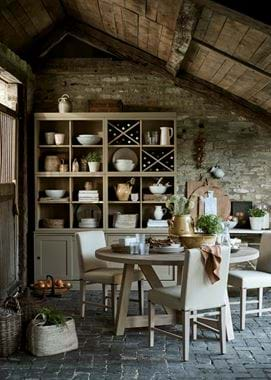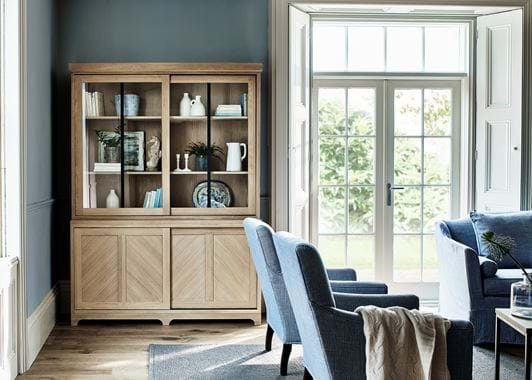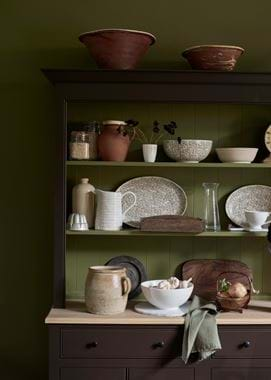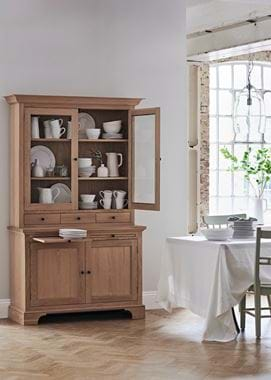 A brief history of the dresser
By their very nature, antiques are imbued with a patina of the past. The dresser is no different. Its origins can be traced back as far as 16th-century Europe, with the arrival of the 'dressoir' – a long, intricately carved table – to great banquet halls of France. More akin to an ornate sideboard in design, it was used by servants to dress and present food.
By contrast, the dresser we know today is synonymous with Georgian farmhouse style and, of course, with Wales. A wealth of handcrafted regional examples dating from the turn of the 16th to the late 19th century have helped to coin the term 'Welsh dresser' – a moniker now frequently used for all manner of designs, whether Welsh or not.
Simply speaking, the Welsh dresser encompasses a base with cupboards and drawers, topped with a rack of shelving. Fashioned from oak (or another native timber) by skilled village joiners, designs reflected the local area and included carved aprons, cornicing, pot boards, and later, glazed racks and dog kennels to hold a sewing machine (or the family pet). English, Scottish and Irish iterations evolved simultaneously with their own identifying features.  
Found predominantly in the dining rooms and sitting rooms of Georgian and Victorian households, dressers were used increasingly for displaying delftware, copper jugs and family treasures alongside functional storage needs. Meanwhile, in stately homes, designs became larger, more utilitarian and were consigned exclusively to the kitchen.
Like their antique predecessors, our modern-day dressers are crafted to stand the test of time, using traditional joinery techniques and trusted timber. The collection includes: traditional Chichester, inspired by classic farmhouse style; Suffolk, informed by Shaker simplicity; contemporary Holborn; customisable Chawton; and head-to-toe oak Henley. Different in design, absolutely, but all built with a shared purpose in mind: for storing and displaying, for holding and telling stories, for handing down the generations.