The joy of organisation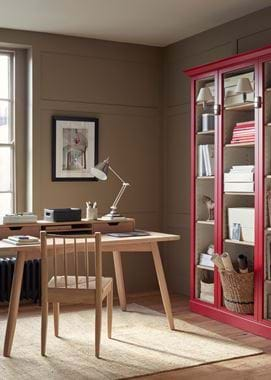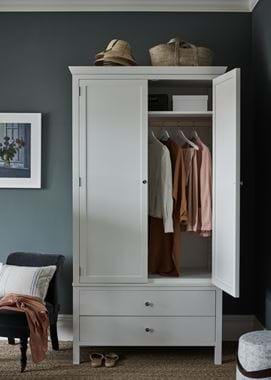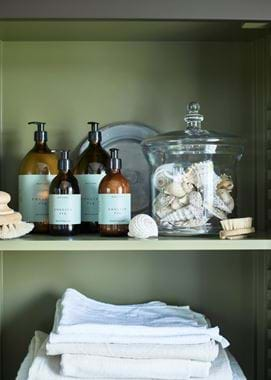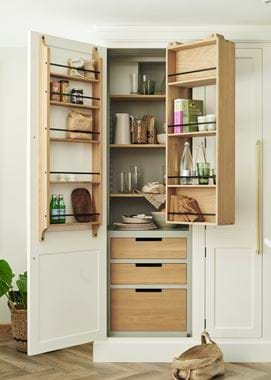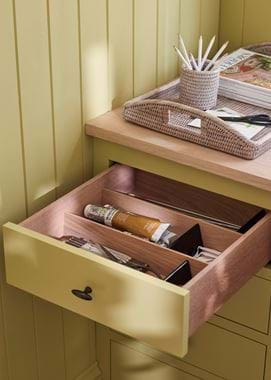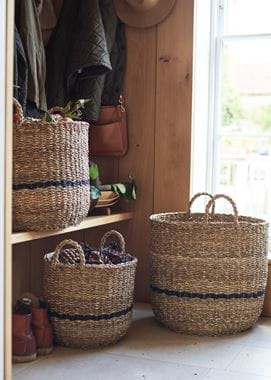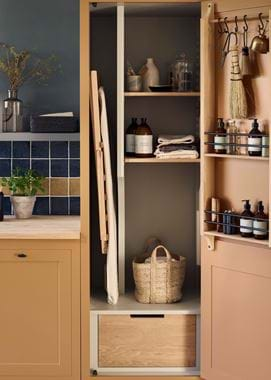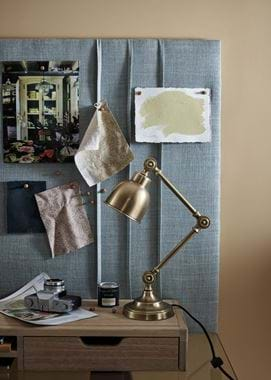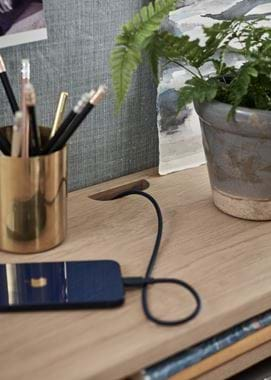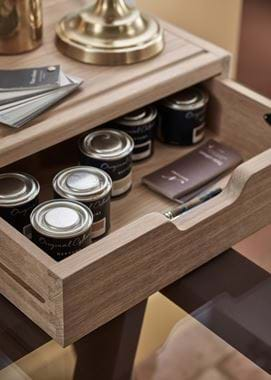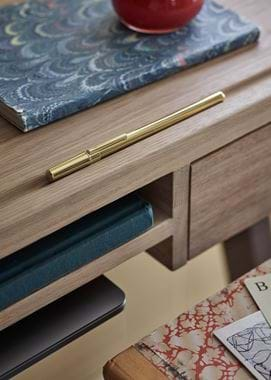 The joy of organisation
The spring clean is a notion we're all familiar with. As we skip jubilantly into the warmer months, we embrace the desire to refresh our homes. Throwing the windows wide open to welcome in the springtime breeze, we bid farewell to the clutter that's collected over the sleepy winter months.
At surface level, this yearly ritual may simply appear to be about dusting with gusto and deep cleaning the rugs, but the very act of restoring order to your home can create a sense of solace and satisfaction quite unlike any other. As we busy ourselves with the simple task at hand – be it colour coding the spines on a bookshelf or decanting dried goods into labelled storage jars – the whirring mind stills and calm is restored. There's no doubt that the outcome is gratifying, but it's the action itself – of asserting control over what's right in front of you – that's particularly rewarding if you're feeling a little overwhelmed. 
Of course, organising isn't just a once-a-year occurrence. These rituals are quietly and conscientiously carried out across the year, from the Saturday morning sort-out to the cyclic rearranging of cupboards, shelves, dressers and drawers. In doing so, we often come to rediscover possessions that have slipped out of sight and out of mind. The tactility of a certain piece, the way it catches the light, or its specific scent can all evoke memories and spark joy – and if an object doesn't, perhaps it's time to let it go.
By taking the time to organise our belongings, we come to appreciate our homes more. In her how-to tome, The Life Changing Magic of Tidying Up, Marie Kondo says, 'It is only when you put your house in order that your furniture and decorations come to life.' By clearing the clutter, we can truly celebrate those designs that make our spaces places of joy.
No two of us will go about organising in the same way – it's pretty personal like that – but there are a few factors to keep in mind to aid the process. Firstly, start small. Trying to tackle too much in one go can feel insurmountable. Choose one room, or even one area (the neglected sock drawer, perhaps) to begin with. When in doubt, baskets are a great storage solution – woven styles are endlessly versatile and enduringly charming left on display. Allow yourself plenty of time. There's no use rushing something that's intended to be taken slowly and enjoyed. And finally, setting yourself an end goal can help with motivation, but it's also good to acknowledge that organising is an act that's never really finished. As our homes evolve over time, so too will the ways we find joy in organising them.
Say hello to Heatherley
The home office may well be one of the trickiest – but most rewarding – rooms to organise. Our Heatherley desk organiser is a celebration of absolute flexibility: use it to temporarily transform a dining table into a workspace or incorporate the design on a more permanent basis on top of an existing desk that's in need of more storage. Heatherley's pull-out drawers and open middle slots can house notepads, laptops and stationery. And its sleek groove will keep any wayward pens in their place. Gone are the days of desk paraphernalia piling high and monopolising your workspace – and your headspace.