Carolyn and her Chichester kitchen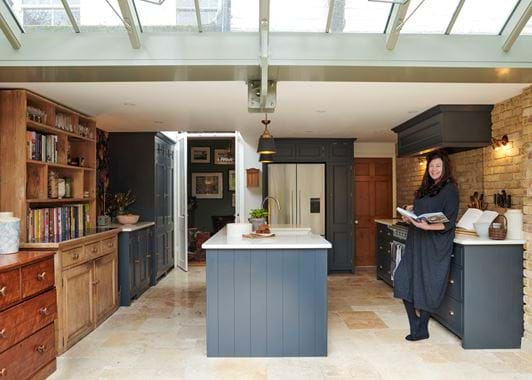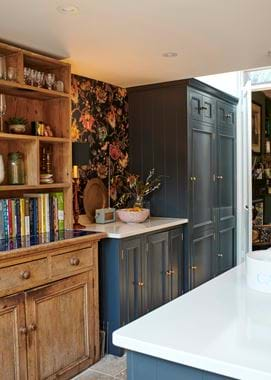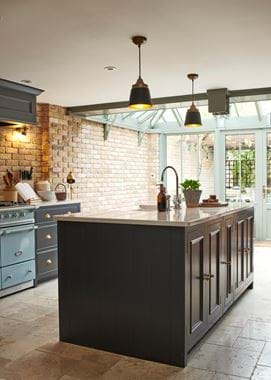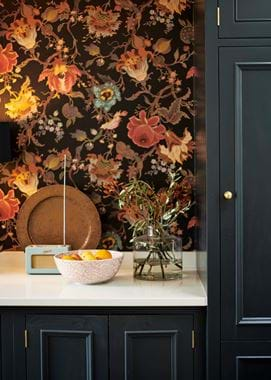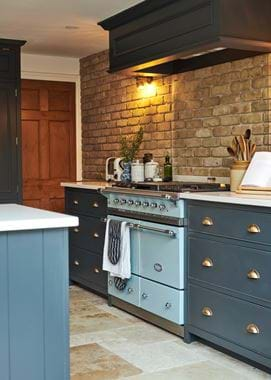 Carolyn and her Chichester kitchen
Carolyn's journey to achieving her Neptune kitchen has been more complex than most, spanning several years and involving extensive structural works. Yet the outcome is transformational. In place of a tricky spot of garden stands a large, light-filled, open plan conservatory, connecting seamlessly with a once small and often gloomy north-facing kitchen.
Home profile
Originally a 19th-century workman's cottage, this Victorian terrace in west London has been home to Carolyn and her husband for some 35 years. In that time, the couple have raised their two children and made many changes to their family home, extending up into the loft and, more recently, out to the rear of the property.
The project
Though plans for the kitchen were forming in 2017, proceedings quickly ground to a halt when the couple received planning notice for a major housing development just next door. 'We were looking to extend our kitchen out by three metres with a conservatory,' explains Carolyn. 'We'd found a builder and had enjoyed lots of visits to Neptune's Chiswick store nearby (we were on first name terms with the team by that point!), but we were then notified of plans to build new apartments, houses and a basement car park immediately alongside our property. Everything was put on hold while we worked out how it would impact us.' 
Carolyn, meanwhile, continued to visit her local Neptune to gain inspiration for the project. 'I was looking longingly at the different kitchen styles and layouts, advancing my ideas further, when accidental damage to our house resulted in yet more delays.' Temporarily moving out of their home in late 2018 so structural repairs could be carried out, and after lengthy consultations with the neighbouring developers, the couples' builder and conservatory manufacturer and, finally, our Chiswick store, plans for the kitchen were once again afoot.
'Our goal for the project was to open up the back of the house to gain more space and utilise an area of the garden that wasn't thriving due to the lack of sunlight. We decided to build a conservatory (rather than simply extending the room) to direct more light into the original kitchen, which would stay in the same location,' explains Carolyn. The result is a space that's at once light and cosseting. 'It transitions from the lower-ceilinged kitchen out into the lofty conservatory. The different ceiling heights mean that it feels airy in the summer and cosy come winter. We get the best of both worlds.'
Though the kitchen footprint may have stayed the same, the design – created with the help of Neptune Chiswick's kitchen designer, Ieva – has changed considerably. A Chichester kitchen, painted in Charcoal, now stands upon pitted travertine tiles from Floors of Stone, while exposed brickwork and wildflower-inspired House of Hackney 'Artemis' wallpaper provide a striking backdrop. And the cabinetry itself has been just as well considered: 'We opted for a bespoke island complete with a built-in dishwasher, a central cupboard under the integrated double sink, and a pull-out waste bin. On the other side, there are a further two double cupboards and, in the middle, a single cupboard to accommodate the full width of the island.' A Lacanche range in 'Baby Blue' ('It was an investment, I have to say, but so worth it,' says Carolyn) and the inclusion of some timeworn storage pieces alongside the new cabinetry complete the harmonious old-meets-new look.
For Carolyn and her husband, their new kitchen has brought joy and inspiration into their lives. 'It's been such a pleasure to live in over the past two years, and has made our house and garden feel complete. It really is the perfect demonstration of just how much can be achieved with a small, terraced house. I've also begun a new career as a garden designer, and the view from our kitchen is my constant inspiration,' says Carolyn, smiling.
Life in their new kitchen
What's your favourite thing to do in your kitchen now?
'I love pottering around. I often find inspiration for my garden drawings sitting at the table and looking out the window. It's my happy place, really.'
Is there anything you could now not live without?
'The island. The double sink is a boon too. We have an allotment, which means an awful lot of washing and prepping fresh produce. Having the generous double sink has made all the difference.'
Anything else?
'The Neptune stores are laid out in such an inspiring and intuitive way. It makes it easy to envisage yourself living in the rooms. My eye was caught by the very first kitchen we walked into in Chiswick – a Chichester design with a marble-topped island. I loved the idea of marble but wanted something a bit more practical. Walking into the adjoining utility room, I discovered the Silestone quartz work surfaces, which we eventually opted for. I was able to piece together elements from the different rooms but still create a coherent whole.'
Discover more about our kitchen design service here.