In the garden with Jane: the wild garden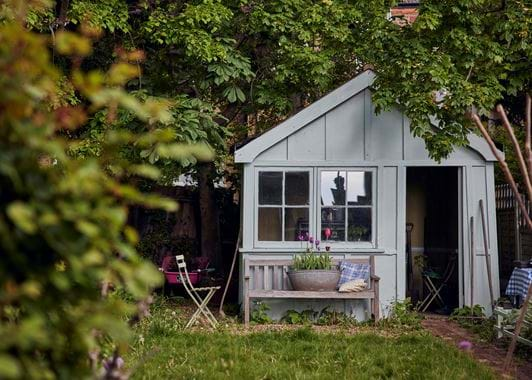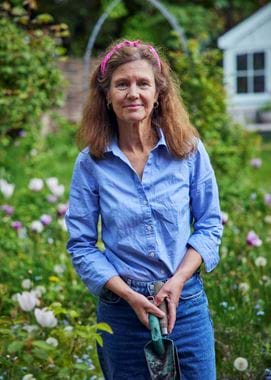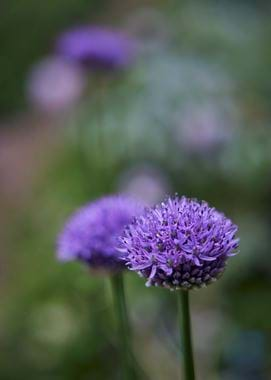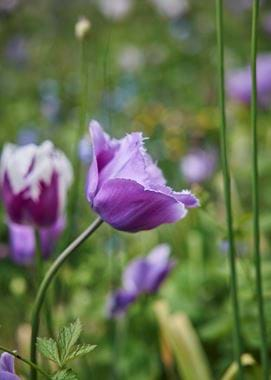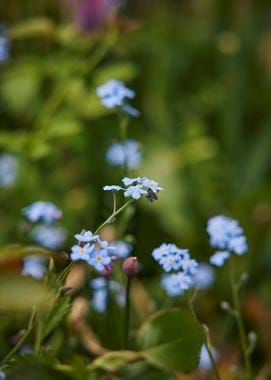 In the garden with Jane: the wild garden
Happily it seems I have long been in tune with the current trend for less formal gardening that, importantly, encourages more wildlife. I may be a city girl by birth but my heart is in the country – or at least in the idea of the country. I love and need nature but find it hard to live without the urban buzz. It's a happy compromise, therefore, for me to live in bustling South London while realising my vision of a garden that contains the more informal spirit, diversity and feeling of a country cottage garden.
There's no monoculture in my back yard – it's zoned into different areas of flower and herb beds, a meadowy area with all the blossoming and fruiting delights of an old apple tree, and, at the bottom beneath the yew tree, a place for cuttings and compost. And it's a magnet for birds, bees and other local wildlife: jays, robins, woodpeckers, magpies, sparrows, goldfinches, wrens, blue tits, wood pigeons and, the quid pro quo of creating a patch of country in the city, the not so welcome (to me anyway) urban fox.
The garden measures 22 metres long by 11 metres wide and, despite being north facing, receives plenty of sun during the spring and summer months. The layout is simple, focussing on a central flower and herb plot bordered by two metal, gothic-style arches. I have always been charmed by old fashioned potagers and parterres, so I dug out sixteen rectangular beds lined with cobbled edges saved from the original garden and divided by gravel paths. This patchwork of beds is a little world within a world, a place to wander amongst the tulips in spring and, in summer, to brush against scented lavender spilling over the paths with the hum of bees all around. It's also a way of corralling nature's rampant side but without spoiling the loose and romantic effect.
As I said in my previous journal piece and video on sustainable gardening, regardless of plant origin, the more flowering plants with accommodating shapes for nectar gathering your garden can offer, the greater the number of bees, hoverflies and other pollinating insects it will attract and support. Abundance is the key and, therefore, I welcome the wild flowers (weeds in some gardeners' minds) that appear unbidden each year, like forget me not – whose cobalt blue flowers go on for a couple of months at least – alkanet, with its pretty blue flowers, and buttercups and dandelions. The latter are a good butterfly food, together with buddleia, marjoram, sedum and verbena. One morning last summer, it was mesmerising to watch a stunning peacock butterfly with dramatic 'eyes' (spot markings to terrify its predators), delicately fan its wings on a thistle like a piece of exotic costume jewellery.
My favourite cottage garden flowers to plant include leggy purple alliums – with fluffy round pompom heads that provide banquets for the bees – together with chives, another allium cousin of shorter proportions whose small, purple flower heads and green, flopping grass-like stems make colourful edging (chop finely to add delicious onion flavour and green colour in salads). Then there's nigella – a self-seeding annual with delicate, feathery, lime green leaves and blue-mauve flowers – and spikes of pink and purple foxgloves with a mass of bell-shaped flowers for the bees to crawl into and take their fill.
For me, roses are a defining feature of a cottage garden: 'St Swithun', pink and voluptuous, tumbles around the metal arch, while 'Constance Spry' and 'Gertrude Jekyll' spread along the fence with cabbage-y blooms, so scented and always laden with visiting bees. But the most attractive rose to the bees seems to be 'Kiftsgate' which has masses of small, fragrant, spiky white flowers. I don't deadhead it immediately because the delicate rose hips look great with other garden pickings and also provide a source of food for the birds as summer wanes.
Consider too the overhanging treats that have grown AWOL from your neighbour (not that I don't get on with the lovely couple next door), like the welcome tendrils of tumbling white roses, jasmine and honeysuckle which have escaped from their garden and spilt over the fence. This is a marvellous way to soften fencing and provide natural screening. I thought it a great shame when, last year, a few doors down, three beautiful old lime trees were uprooted to make way for a stark white hard landscaping scheme, thus removing not only privacy and seclusion on both sides but natural shade and, of course, cover, food and nesting opportunities for the birds.
I belong to the laidback school of lawn care and let the grass grow high under the apple tree – a kind of rewilding for the suburbs. Not only does this look so pretty, with all the grasses swaying and looking ethereal and magical in the dappled sunlight and shade, but it's also a source of food for the pollinators. It yields bluebells in spring and, this summer, I discovered the beautiful, papery, dull mauve and yellow stems of a stinking iris (it doesn't stink, although the chopped leaves do smell) bedded down in a grassy clump together with the little pink flowers of herb Robert and common vetch.
And, in case you live with a lawn obsessive, convince them to think differently. Many garden experts make the case for neglecting lawns on the scientific basis that, when scorched by weed and moss-killers, they're drained of their biodiversity. Even if your space is limited, you can set aside a small area to grow your own wildflower patch. Try using a seed mat made from biodegradable tissue paper that has pre-sown seeds in it, so all you need to do is roll it out, cover with a little soil, water and wait. In no time at all, the seeds will germinate and hopefully provide you with a riot of colour. I found a 'bee mat' online that promises an impressive mix of bee favourites including common knapweed, greater knapweed, golden rod, borage, anise hyssop, Californian poppy, verbena and viper's bugloss.
Similarly, if space is tight, set aside a corner for a 'bug hotel' pile of twigs and other garden waste. And on this subject, ignore the winter gardens' deshabille: it gives butterflies and other insects a place to hibernate.
Jane Cumberbatch is a designer, stylist and writer, and the originator of the philosophy 'Pure Style' which emphasises simplicity, thrift and longevity. She has worked as decorating editor for House and Garden magazine, Elle Decoration and the Sunday Telegraph magazine. She's also the author of many books, including Pure Style, Pure Colour and the cookbook Pure Style: Recipes for Every Day. You can now order her newest book, Pure Style in the Garden, which is published by Pimpernel Press, at Bookshop.org.