Maximum impact: bold ideas for small gardens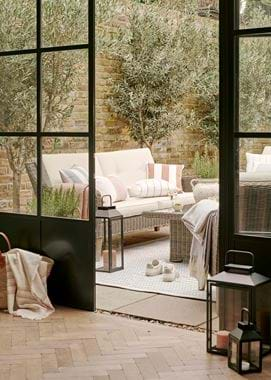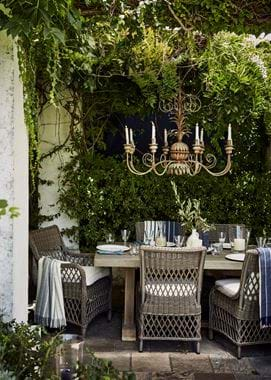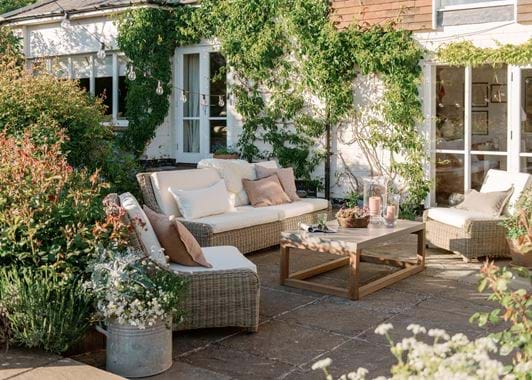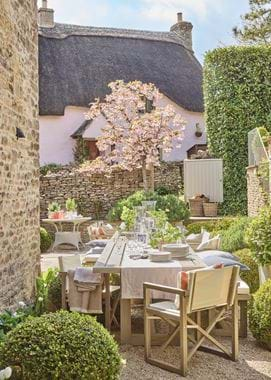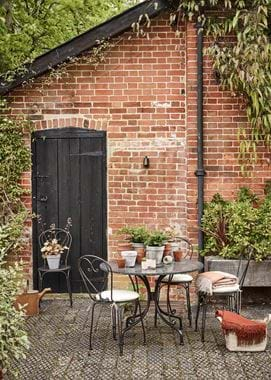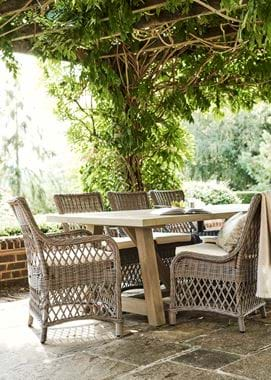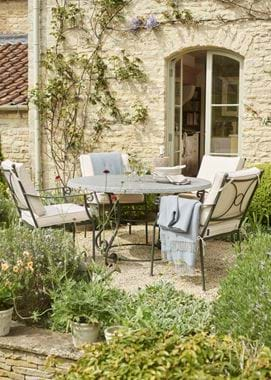 Maximum impact: bold ideas for small gardens
One thing we've learnt from the last couple of years is the value of outside space, however compact. What used to serve as a warm-weather spot for the occasional barbecue or drink has become a multi-functional outdoor kitchen, dining room and office. We've braved all weather conditions to fall back in love with the great outdoors, even if we're short on space. Big doesn't always mean better.
Small gardens often get the short straw. Too tiny to fit your dining table, lawn and pots; too busy if you try. Yet given a chance, a compact plot can have its own superpower. 'Use the limits to your advantage,' explains Jonnie, the design director of Landmark Gardens, a garden design company based near Bath. 'If you're designing a small area, do one thing and do it well. Think, how do I want to use it?'
Without the luxury of unfolding vistas and rolling lawns, a small garden needs a single focus. 'Small plots can have a big impact if you think about economy of design,' explains Jonnie. 'Keep it simple and consistent. Urban gardens are usually introverted spaces with no sight lines or borrowed landscapes to draw on, so let yourself be influenced by the surrounding architecture instead.' He also suggests keeping building materials to a minimum: 'A muddle of different colours, stones and textures will make a compact space feel cluttered.'
Small plot planting also requires a different approach. Rather like the discipline of interior design, look at the garden as you would a room with three dimensions. The best schemes work vertically as well as horizontally. Jonnie emphasises the need to be bold: 'Big, leafy plants will provide drama, and contrasting foliage sizes, textures, and shades of green can lift a border. Glossy leaves tend to reflect the light, and many shade-loving plants have white flowers that catch your eye and help to brighten dark areas.'
Privacy can also be an urban garden challenge, as can the need to soften surrounding fences and walls. Jonnie approaches these as opportunities to introduce structure, height and depth in the garden. 'Think about creating natural canopies with a pergola, green screens made from living walls of foliage, trellis entwined with wisteria, or even sail canopies to screen views from above.'
With outside entertaining now a year-round activity, designs for foliage-draped kitchens and outdoor dining rooms are keeping Jonnie busy. 'Most urban spaces can accommodate a small deck or terrace as a focal point for a table and chairs. If you have level changes, consider integrated seating on retaining walls to optimise space. This is also a good trick for building in a kitchen by using walls as work surfaces with a built-in pizza oven or barbecue.' Planting and lighting can be transformative in a small garden, creating a different perspective as dusk falls. Jonnie explains it's a process of layering: 'Low voltage LED accent lighting creates shadows and picks out features of interest, while soft floodlighting illuminates larger areas and tree canopies.'
One last thing Jonnie is keen to emphasise is that, for all our efforts to create a cosy oasis for ourselves, it's important to remember the wildlife we share our urban spaces with. 'As often as possible, select plants that provide food, and manage your garden organically,' he says. 'Encourage birds into your garden with feeders and watch them take care of the aphids.' Because the best kind of garden is a true haven for you and your wild neighbours.