Choosing hardware for your kitchen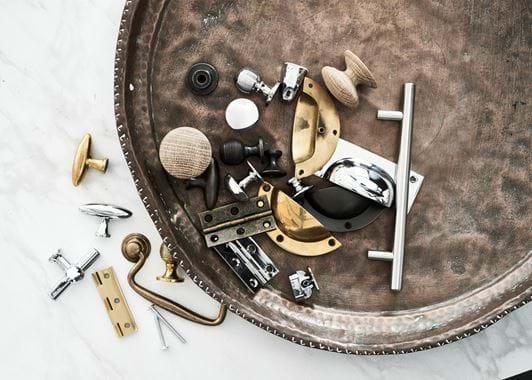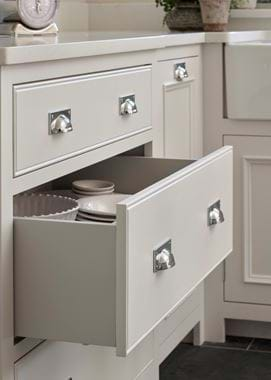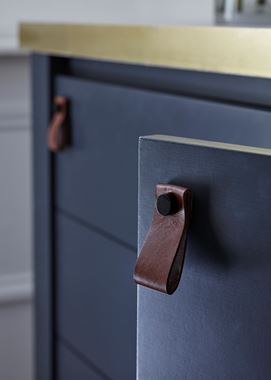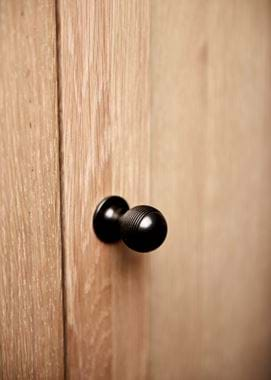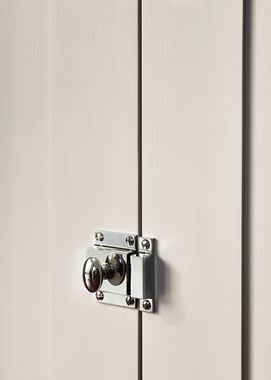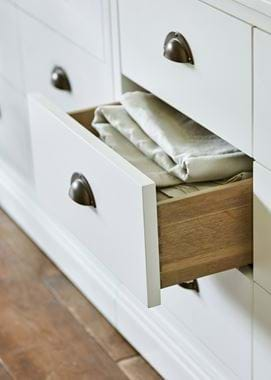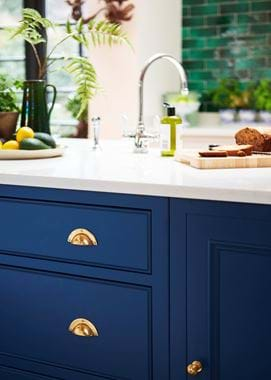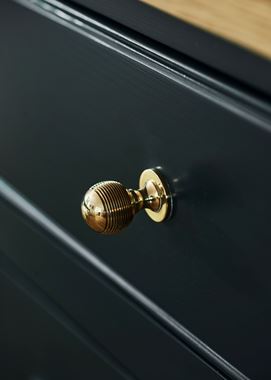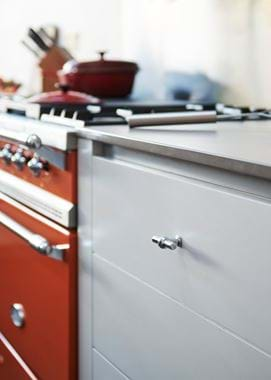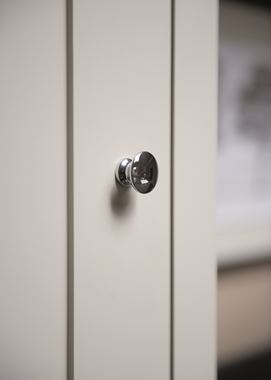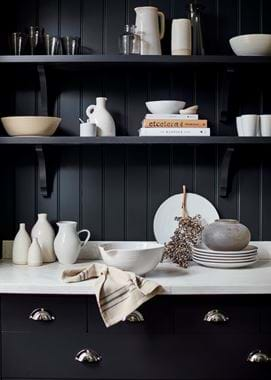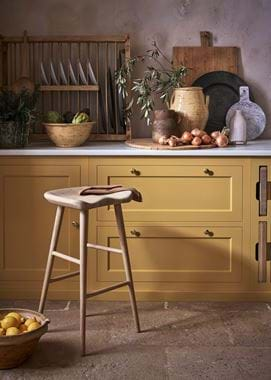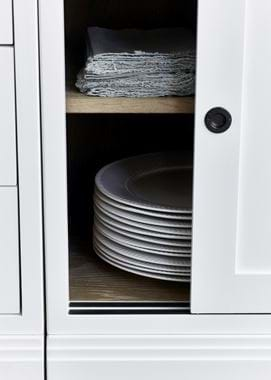 Choosing hardware for your kitchen
Deciding on the kitchen cabinets is a key moment in a renovation project, but there are some important, albeit smaller, decisions to be made regarding your choice of hardware that will also have an impact on the final look of a room. Shapes of handles, materials and finishes all play a part in telling the story of a space; discreet indicators, if you will, of a bigger vision.
At Neptune, we design and test all our hardware ourselves. We experiment with the proportions, the finishes and the textures to get the knobs, pulls and handles just so. Indeed, we believe it's the hardware that can take a kitchen design to the next level.
This approach has led to six different finish options: chrome, brass, bronze, black-bronze, oak and leather. While oak knobs lend a more traditional and down to earth country feel, and leather pulls are a contemporary statement (both are also good for bringing an element of softness), the four metallic finishes are the mainstay of our collection and, being so hardwearing, the usual choice for kitchen cabinetry.
But which metal finish to choose? 'Depending on the colour of your kitchen, you'll probably want to use the hardware as a contrast,' suggests Neptune Bath's kitchen and home designer Claire. 'If you opt for lighter painted cabinets, maybe in one of our standard shades like Shell, Snow or Driftwood, then a darker handle in a bronze or black-bronze patina will make a smart contrast. If, on the other hand, the kitchen is going to be painted in a dark Navy or Charcoal, then a gleaming chrome or warm brass handle will sit well against the depth of colour.' Claire also advises considering the hardware within the context of the rest of the room. 'If you have a range or large appliance, you could pick up on a feature and echo it in the hardware,' she says. 'For example, the chrome rail of an AGA might be a starting point for a decision on finishes.'
The shape of your handles requires some thought too. Each kitchen collection has a standard handle design that is created to work well with it, but many people like to introduce some individuality with their hardware. There are two styles of the classic cup handle – the Barlow, which is a crescent moon shape, looks minimal and discreet, or the Chichester cup handle, which has a more traditional square frame. When it comes to knobs, they tend to be delicate and elegant – the Barlow beehive is a pretty spiral with a timeless feel to it, the Tavener porthole handle is more unusual with a recessed design, and the Britten is a simple and understated button knob that works especially well with minimal Suffolk. 
Handle shape isn't solely about looks though: 'Bear in mind that some handle shapes are better suited to different cabinetry types than others,' Claire explains. 'It's not a hard and fast rule, but small knobs like Britten, for instance, work really well on cupboards but you might not find them as easy to pull on a heavy pan drawer as, say, a cup handle.'
And it's good to know that experts like Claire aren't purist when it comes to mixing handle styles. 'You might want to introduce different handle shapes for your kitchen cabinets and a freestanding dresser in the same room. Or mixing across drawers and cupboards can be as much about style as practicality.'
'You can also combine different metals in a kitchen,' she says, 'but try to limit the number of finishes. If you've got a stainless-steel sink, you could use chrome or black-bronze hardware, or you might want to follow through a material in the pendant over an island.'
And the best bit? 'Remember, hardware is really easy to change and a new set of handles can give your room scheme a new lease of life.'
You can explore our hardware collection in any of our stores, and can order them alongside your Neptune kitchen or furniture.