Get to know us: Chris from Neptune Weybridge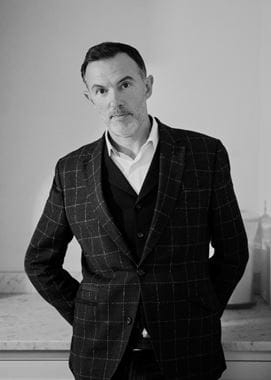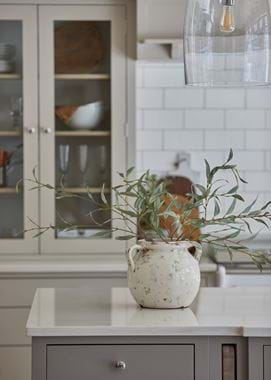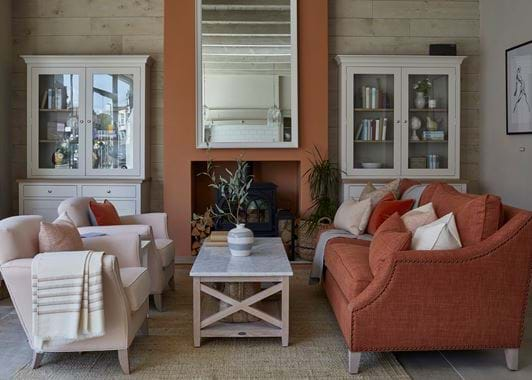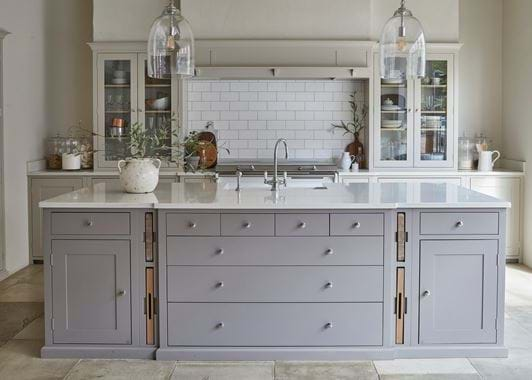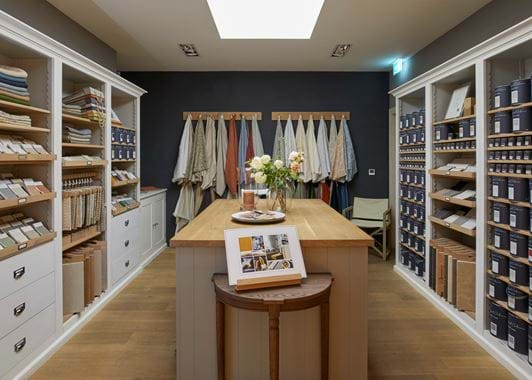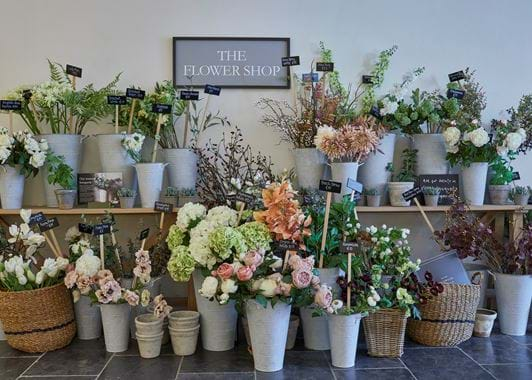 Get to know us: Chris from Neptune Weybridge
Every Neptune store is a collaboration between many creative and like-minded people. There are our store designers, the team that build or renovate each one, and our visual merchandisers that bring the rooms to life. There are our store leaders, home and kitchen designers and home specialists who work there every day. And then, for some of our stores, there are also our store owners. With an entrepreneurial spirit of their own as well as the same love for timeless design that we have, they're at their helm of their own Neptune stores – in every way just like our own, but very much a joint effort created by a happy partnership. Here, in the latest of our 'get to know' series, we catch up with one such owner, Chris of Neptune Weybridge, to discover a little more about his store's story and his day to day.
Hi Chris! Thanks for chatting to us. First things first, can you tell us a little more about yourself?
Hi, I'm Chris and I'm the co-owner of Neptune Weybridge. I live nearby in Guildford with my wife, Sophie, who is an artist, our two children, Tabitha and Edward, as well as George the dog and six chickens.
Sounds like a busy home! What's your house like?
It's an Arts and Crafts style home built in the 1920s. We're in the throes of remodelling it, and next year we're building an extension and putting in a Suffolk kitchen. The current kitchen has an original fitted dresser which will be incorporated into the new pantry so we'll retain some of the property's historic design. We've got lots of Neptune pieces mixed with antiques we've collected over the years throughout the house. My favourite Neptune item is our Eva sofa covered in Isla Fox velvet – a rich, rusty orange – which sits in a panelled room painted in Blakeney Blue. It looks fantastic!
So, what did you do before joining Neptune?
My first job was preparing architectural construction drawings. I worked on a drawing board using ink pens, pencils and a scalpel – I still prefer hand-drawing designs for clients today. Then I moved from architecture into the furniture business when I set up a store with my business partner, Paul.
We'd love to know, how did Neptune Weybridge come about?
Paul and I met John [Neptune's co-founder] about 13 years ago. At the time, Neptune had just started selling kitchens and we were impressed with the way the cabinetry was made. It was built using traditional furniture techniques and, while there was a strong sense of engineering, it wasn't overly complex. The kitchens were made simply but properly and it meant they could be repaired and reconfigured over the years. I've got an antique dresser that uses exactly the same techniques and it still works perfectly because it was built properly and was cared for. Just like Neptune's pieces. We liked that approach and started selling Neptune kitchens from our store. When the Neptune collection expanded, we decided to open the store on Weybridge High Street – that was six years ago now.
Tell us about your store. What makes it special?
Today, we're a 12-strong team working in a 4,500 square foot space. Being on the high street gives us a strong link with the local community; people enjoy spending time in the store looking for everything from a gift to take to a dinner party to a new kitchen.
What's your day to day like? Busy, we presume!
I'm involved in everything from kitchen design and interior projects to working the tills. So yes, quite busy! But it means I understand the business from beginning to end which helps to run it better.
Have you worked on some interesting projects?
We've been involved in creating beautiful family homes in the South of France, holiday homes in Cornwall, and both new and traditional properties in Surrey. Because the kitchen cabinets are designed as individual pieces ra-ther than one fitted kitchen block, they sit comfortably with dining and living room furniture and we can design a whole living space, so it'll feel considered and cohesive.
Last but not least, we have to ask: what's your favourite Neptune design?
I'm fond of the Chichester because it was the original kitchen design and we had one in our previous home. When we sold the house recently, we repainted the cabinetry for the new owners and it looks like new. That's why it's important to buy quality – it'll pay dividends in the future. I think our customers value the fact that they can buy something knowing it's going to last and won't end up in landfill.
If you're ever in town, the team would love to see you in store at Neptune Weybridge. You can find out more about the store and take a virtual tour online here.