In the garden with Jane: the productive garden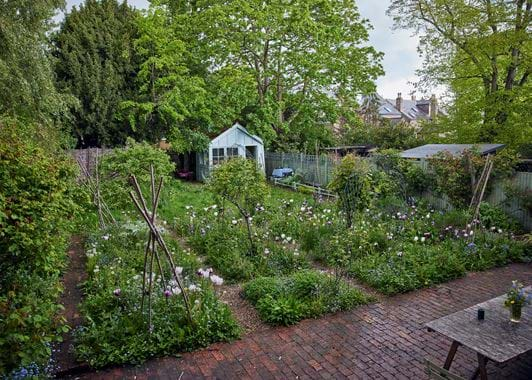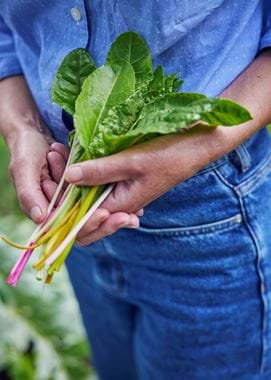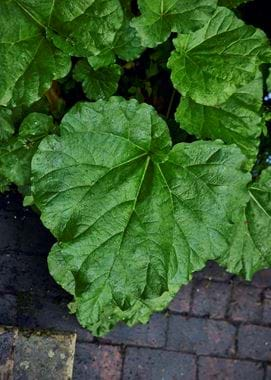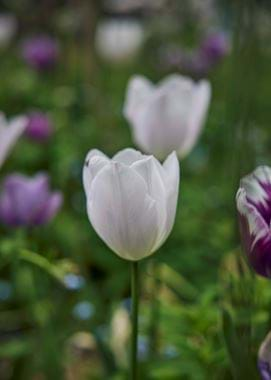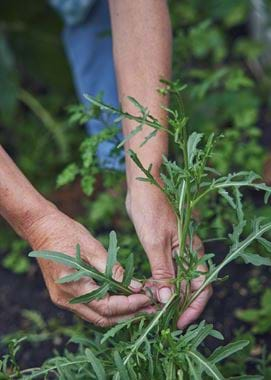 In the garden with Jane: the productive garden
Jane Cumberbatch is a designer, stylist and writer whose philosophy, 'Pure Style', is explored in nine books on everything from interiors and colour to food and – in her latest book – gardening. In this, and in this series of articles for our journal and films for our Instagram, she takes the elements of Pure Style – simplicity, timelessness and thrift – and brings them outside, sharing how you can create a restorative garden no matter its size or your budget. Here, she tells us how she transformed a patch of her own garden to be as productive as it is beautiful. And if you missed part one – all about gardening sustainably – you can read that here.
The principle for my cut flower, herb and vegetable patch is based on both the beautiful and useful features of what I plant. It's not so much to do with classic staples like leeks, carrots and potatoes (these I leave to serious 'grow your own' enthusiasts and allotment holders) but more a visual – painterly, even – canvas of colour and interesting forms with a summery supply of simple salad leaves, herbs, beans, tomatoes and scented sweet peas for cutting. The fuchsia pink pom-pom heads of dahlia 'Franz Kafka' usually feature in the scene too but, rather sadly, after devastating incursions of slugs and snails over the last two years, I've opted out of dahlias for the time being!
The rectangular plot measure one by five metres and runs alongside the west-facing fence and sunniest side of the garden. After deciding on the site, I laid it out with sticks and twine. I dug over the heavy London clay soil about a metre down, picking out large stones and old roots, and then incorporated manure and compost to enrich and lighten the soil texture. If you have a north-facing garden or a very shady one, it's also well worth considering a plot that spreads across it rather than just at the side to get the maximum sunlight.
Once a year, in the spring, I clear the weeds and spread over a rich mixture of homemade compost (coffee grounds, potato peelings, apple cores and eggshells all go in the bucket); well-rotted manure from a man who brings it up from the country in an open truck and knocks on the door when he's in town; and, to supplement, some 'black gold' compost which arrives in a huge dumpy sack to nourish all the other garden beds too.
I'm a great supporter of Charles Dowding, the 'no-dig' organic gardener, who simply mulches soil with compost annually rather than laboriously digging it in. I've always grown like this out of laziness rather than any worthy motive. His solution to costly raised beds is to cover the earmarked patch with cardboard and then a two-inch thick layer of compost. He claims that you can grow most vegetables successfully that year although you may have to wait a while before you can grow roots such as carrots and parsnips, giving time for the carboard and soil underneath to break down.
The plot is bordered by a low fence made of parallel two by one (44x18mm) wooden lengths which, together with all the garden fencing and the shed, are painted in a soft blue-green eggshell. Reflecting the way in which I paint my interiors in wrap around white emulsion, this, I think, gives the garden a harmonious and natural backdrop. Bisected by reclaimed brick paths for both decoration and a firm place to stand while weeding, the plot also features wigwams of hazel tops and sticks for supporting trailing dwarf beans and the more vigorous 'Jack and the beanstalk'-like scarlet runner beans. I plant these from seeds that I've raised myself together with young plants from the local high street hardware store.
An architectural cardoon with spreading silvery green spiked leaves (the young tender leaves and stalks can be cooked or eaten fresh in salads while the blanched portions are used like celery in stews and soups) also pays for itself with brilliant purple globe-artichoke-like ornamental seed heads on tall stems that create spectacular monochrome silhouettes in the spare winter garden.
In between the beans and cardoon, there are rows of rainbow-coloured Swiss chard – excellent lightly steamed with oil and garlic or raw in salads – which also continues well into winter; wild rocket (with serrated leaves, rather than the broad-leaved variety), grown from one packet of seed, yields a good supply of bitter but aromatic leaves and, even after it has bolted, edible flowers – a taste of southern Italy all through the year if the winter is mild like this last one was.
Repeat sowings of lozenge-shaped pink and white French breakfast radishes make a pretty idea for nibbles, arranged on a white plate with a little pot of sea salt to dip. In the foreground, low growing perennial herbs like golden marjoram and thyme create brimming punctuations of yellow and green, together with the new sproutings of garden mint. Likewise, the tall and trailing sweet peas look best at the back of the plot against the fence and trained on a homemade bamboo trellis. At the base, there are 'Sweet Millions' tomatoes – maybe not millions of them, but they are very sweet and seem to ripen better than larger varieties in our unreliable climate.
And most importantly, to keep everything well-nourished and in tip top condition, I give my plant gang weekly feeds of natural seaweed and homemade comfrey fertiliser.
Jane Cumberbatch is a designer, stylist and writer, and the originator of the philosophy 'Pure Style' which emphasises simplicity, thrift and longevity. She has worked as decorating editor for House and Garden magazine, Elle Decoration and the Sunday Telegraph magazine. She's also the author of many books, including 'Pure Style', 'Pure Colour' and the cookbook 'Pure Style: Recipes for Every Day'. You can now order her newest book, 'Pure Style in the Garden', which is published by Pimpernel Press, at Bookshop.org.