The Provenist smash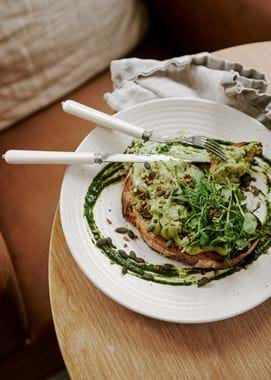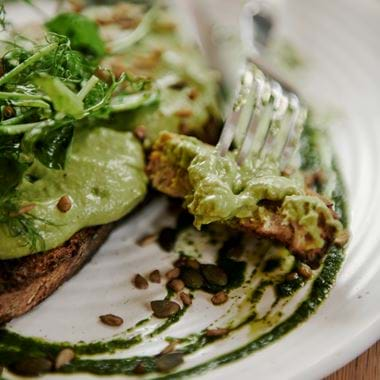 The Provenist smash
When it comes to brunch, it's probably fair to say that avocado on toast is a modern classic. Rather a love it or hate it dish though, the chefs at our café, The Provenist, have cooked up this alternative for those that want the pairing of crisp toast and silky smash, just minus the avocado. Its star ingredient is peppery watercress, which is particularly local to our Bath café (watercress is only grown in the spring water from the chalk belts of Dorset, Hampshire and Wiltshire) and is at its best from spring through to autumn.
What you'll need
40g raw cashews
A splash of white wine vinegar
A drizzle of extra-virgin olive oil
A small bunch of basil leaves
25g fresh watercress
50g cannellini beans (pre-cooked, tinned or jarred)
What to do
Soak the cashew nuts in boiling water for ten minutes.
Drain and tip into a food processor along with the vinegar, olive oil and a tablespoon of water. Blitz together until you have a smooth consistency.
Add the basil and watercress and continue to blend.
Finally, add in the cannellini beans and season with salt and pepper, then pulse so the beans are still fairly chunky.
Spread on your choice of toast and, if you like, top with scrambled eggs or tofu and a handful more watercress leaves.
If you're ever in Bath, be sure to pop in and see us at The Provenist. We're just off Walcot Street next to Neptune Bath.