Darker shades of wood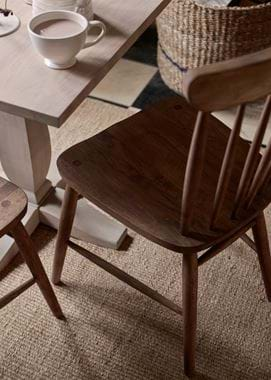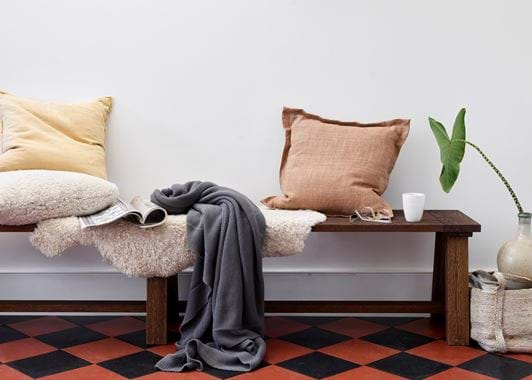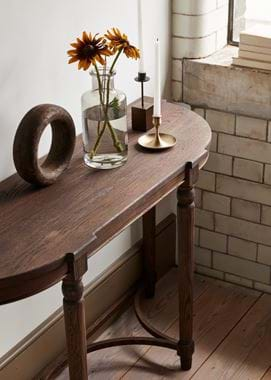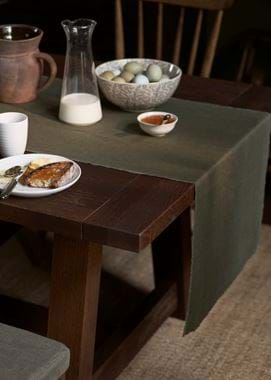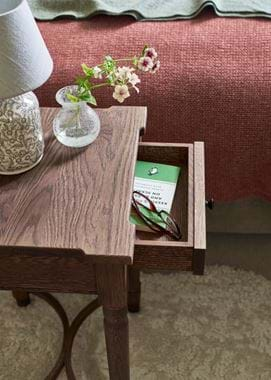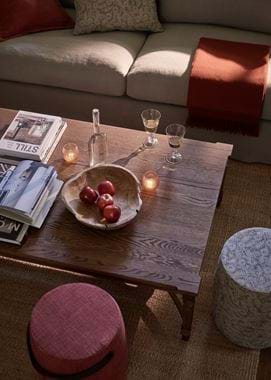 Darker shades of wood
Perhaps it's nostalgia for the past, but brown furniture carries a weight that can ground the rest of the room. It provides a sense of heritage and alludes to a narrative buried within. Luckily, the interiors pendulum, that saw Scandi pale woods take centre stage for many years, has swung back, and so-called 'brown furniture' is back.
While all dark wood exudes a sense of luxury and lends rich colour to a space, different wood species have their own particular modes of expression. Classical English furniture makers like Chippendale, Hepplewhite and Sheraton all favoured mahogany for their aristocratic clients in the late 1700s, and the wood, which tends to be a reddish-brown, still gives off a distinct air of old-worldliness. Walnut has a similar expensive vibe but with a purple undertone; it's very hardwearing and can often be buffed to a high shine. Meanwhile, oak, a classic choice for modern homes, once stained, can provide a muted, grown up look that is also low maintenance in terms of its roommates.
As we've become more sophisticated in our sense of design, we're more confident in mixing interior styles and periods, and today an antique can happily nestle into a contemporary setting. Just as different metals work well together, so mixed grains and finishes can build an eclectic, layered look that adds texture and depth.
For example, a solid wood chair such as the Wardley dining chair, which has been updated in a darkened oak, or the classic Arundel dining table, now also in a darkened oak finish, can stylishly nestle up with lighter pieces, making the room feel more effortless, and thus more inviting. Mixing woods and styles looks less like you bought everything in the room in one mad shopping spree, and more like a considered collection, acquired over time.
But it can still feel overwhelming to consider which pieces work together – and not all will (walnut's purple undertones, for example, don't always go well with mahogany). An easy way to start the scheme is by focussing on one large piece of wood furniture, such as the Shepton glazed cabinet painted in Walnut, and using that as the anchor point to set the tone for the rest of the room, picking pieces with similar hues to convey a sense of coherence.
However, that doesn't mean avoiding lighter wood. In fact, white-washed or lighter wood pieces can provide contrast to showcase your standout items. Nor does it always mean competing dark woods can't be happy together; but in the case of wooden flooring competing with furniture, the room may benefit from a rug to soften the transition between different wood finishes.
However you choose to style it, brown wood gives a room a subtle, elegant lift, referencing a bygone age and grownup elegance. But one that seems naturally and effortlessly already ingrained in your home.
How to restore wood treasures
For expensive pieces, it's worth seeing a trusted restorer, but for less valuable items with small imperfections, you can try a DIY approach.
Chips: apply epoxy resin (which you can get from specialty hardware stores) with a small razor, then shape, sand and stain it like wood to blend in.
Faded patches: with a soft cloth, rub in a gel stain which sits on top of the wood and can hide fine scratches and patches.
White rings: cover the ring with petroleum jelly and leave it overnight; if that doesn't work, there are specialist products, although be aware that they may change the colour and finish of the wood.
Journalist Jessica Salter writes about interiors for The Financial Times, The Telegraph and Homes & Gardens. She has an eye for new trends and sustainable design. @jes_salter