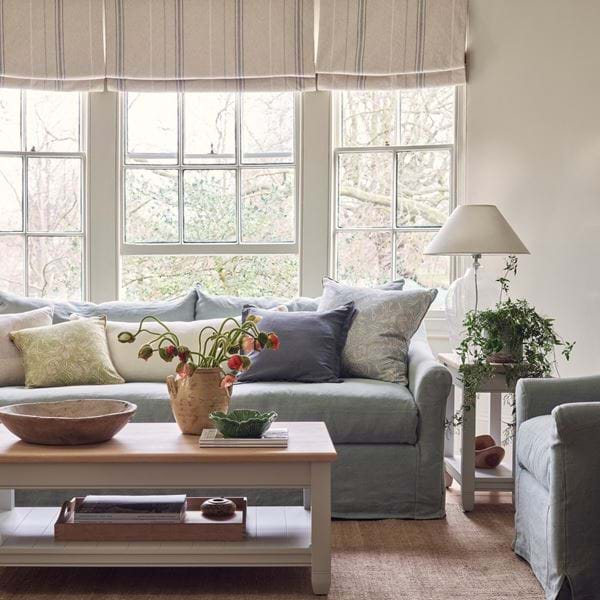 We're clearing the decks
Come March, we'll be welcoming new designs into our store as part of our autumn collection. But first, we need to find new homes for some of our existing pieces. All these designs have been on display, so they may have the odd mark here or scuff there, but they're all available with at least 20% off. Just visit us in store or give us a call if you'd like to find out more. 
A warm welcome
Neptune Weybridge can be found on the high street of this picturesque riverside town. It's a place of calmness and creativity, from the moment you step through the doors into our welcoming Suffolk kitchen and its adjoining sitting room, all the way through to our inspiration-filled design library with its shelves upon shelves of samples and swatches.
Who you'll meet
We're a happy and rather sizeable team of 15. Paul and Chris are our store leaders, and each has a background in architecture so they're the perfect people for offering advice on what designs will work best with your space. Then there are our home specialists (who are experts on all our pieces) and our home designer Natalie. And last but certainly not least are our kitchen designers, Nicole and Bronwen. They're passionate about designing kitchens that are just right for your lifestyle. Whether it's a small room or a small budget, a large extension or a listed building (and everything in between), they'll make it work.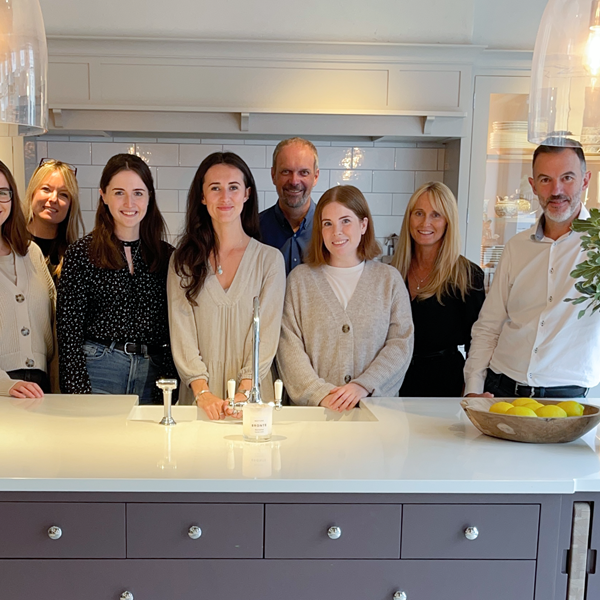 Our home & kitchen design services
No matter how large or small your project, whether it's one room or ten that you're redecorating, we can help make the process less overwhelming. To find out more about our Home & Kitchen Design Services, visit us in store or take a look around our website.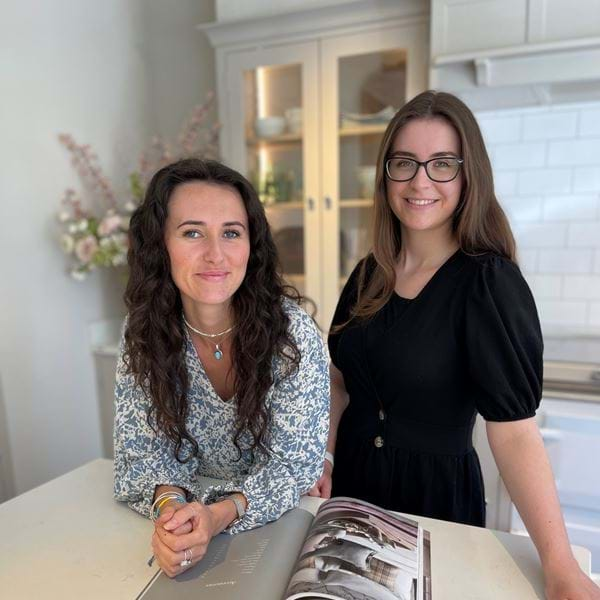 Our projects
There's nothing like personal recommendations, or seeing our designs in real, living and breathing homes. So, we've gathered together some of the spaces our customers have created with the help of our designers below. You'll also find more of these home stories over on our journal.
James, Alex & their Suffolk kitchen
A contemporary kitchen for a Victorian London home, combining marble, concrete and Shaker-style cabinetry.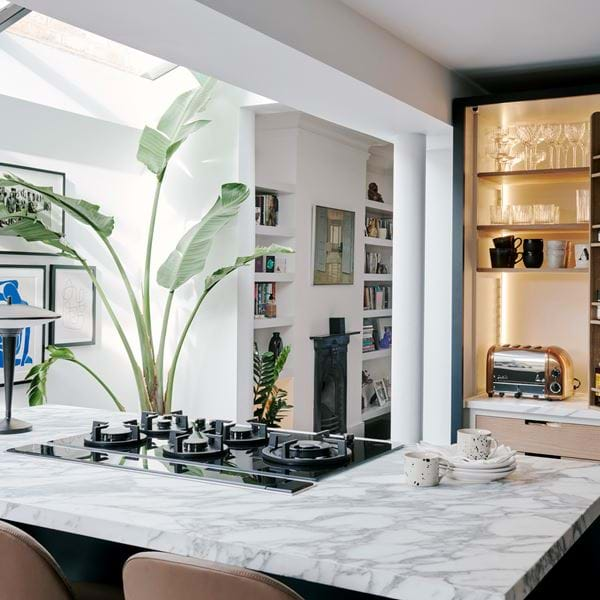 Emily & her Suffolk kitchen
A flooded-with-light setting in Weybridge for our Shaker-inspired Suffolk kitchen.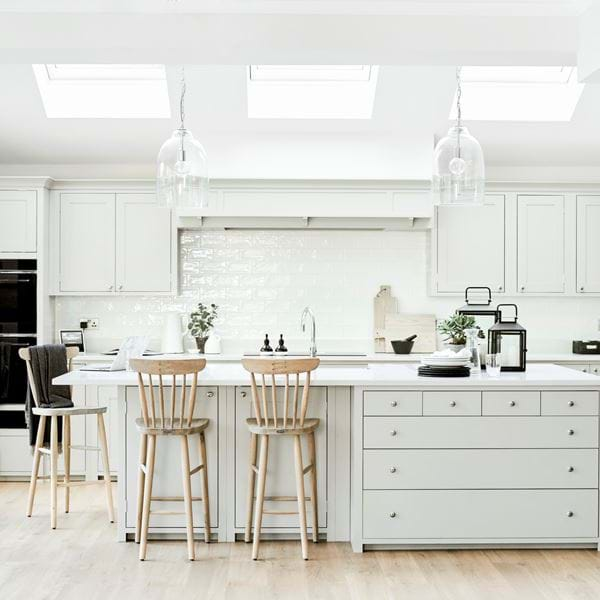 We're fortunate to be opposite Churchfield Road car park. It's a good size so there's almost always spaces available. It's Pay & Display though so be sure to bring some loose change.
Neptune Weybridge is spread across one level with a step-free entryway. If there's anything you would like to check with us before you visit, we're just one call away.
Inside, it's lovely and spacious – even a double buggy will find its way around. And not too far away from the store is a park and playground so there's something in it for both of you.
Guide Dogs and Assistance Dogs are welcome, no pets thank you.
Get in touch
If you'd rather not call, you can send us a message using this little form. You can also use this form to leave us any feedback, good or bad. We'd love to know what you think.