Neptune Farnham
16 Folly Hill, Farnham, GU9 0BB
Open today until  5:30 pm
Monday-Saturday: 9:30 am – 5:30 pm
Sunday: 10:30 am – 4:30 pm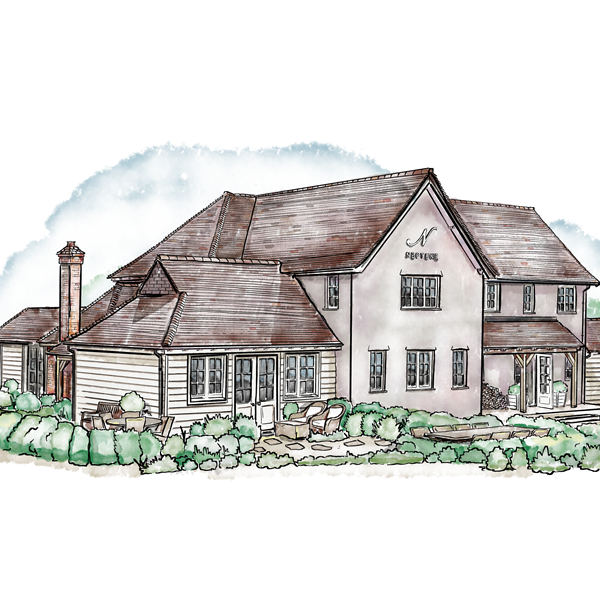 A warm welcome
Surrounded by extensive gardens and set just a stone's throw from the historic landmarks, Farnham Castle and Waverly Abbey, Neptune Farnham is a beautiful conversion of The Wellington public house. It sits on leafy Folly Hill, with donkeys grazing in the fields nearby.  
Who you'll meet
Our store leader is the lovely Sophie, who has years of experience in retail management and a love interiors and floral design.   We also have three designers – Kyra, Danica & Gill, along with Kathryn our design assistant. You'll work with just one of them on your project, but they'll often come together to share ideas too. They're joined by Katie, Mia, James, Keelie and Rosie, who are experts on everything Neptune, from furniture to accessories.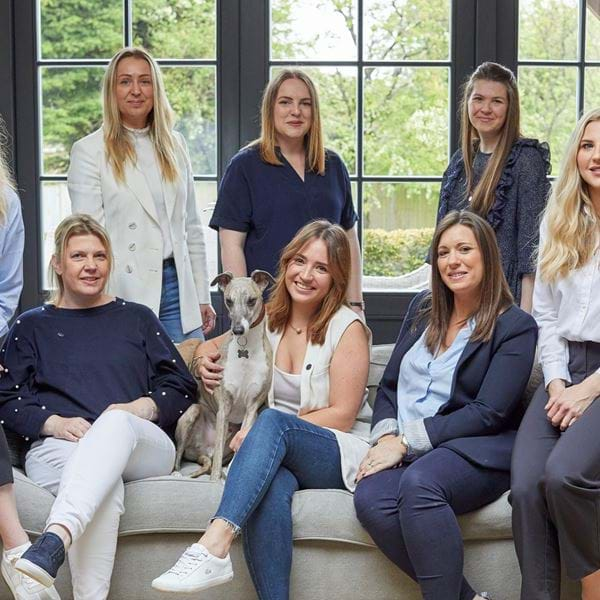 Our home & kitchen design services
No matter how large or small your project, whether it's one room or ten that you're redecorating, we can help make the process less overwhelming. To find out more about our Home & Kitchen Design Services, visit us in store or take a look around our website.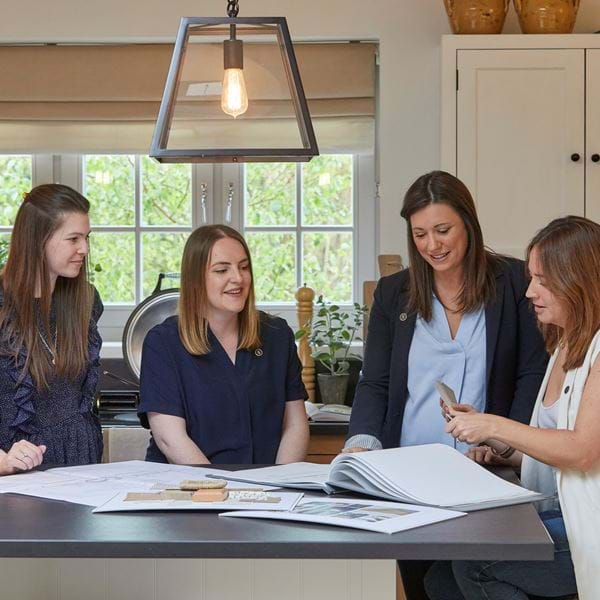 Our projects
There's nothing like personal recommendations, or seeing our designs in real, living and breathing homes. So, we've gathered together some of the spaces our customers have created with the help of our designers below. You'll also find more of these home stories over on our journal.
Jo, Scott and their Henley kitchen & utility
A masterclass in making a clean and bold monochrome palette work in a period home.
Lili & Lodewijk and their Neptune home
A whole home project that brings together a calm and neutral colour palette with collected pieces from around the world.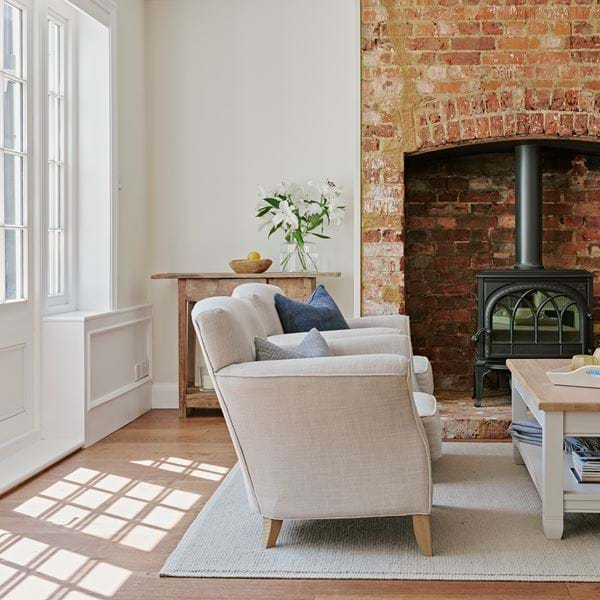 We have our own dedicated customer car park with 12 sizeable spaces. And it goes without saying that it's free to park.
Neptune Farnham is spread across two floors. We've paved from the parking area to the door, as well as creating an easily accessible side entrance that opens onto our Chichester kitchen. There are small stair sections on the lower floor, as well as stairs to the second floor though so access is limited. If there's anything you would like to check with us before you visit, we're just one call away.
We're very happy to keep a close eye on prams as well as keeping little ones entertained so that you can browse to your heart's content.
Well-behaved dogs are more than welcome too. But if you're the proud owner of four Great Danes, we'd appreciate it if you perhaps left them at home.
Get in touch
If you'd rather not call, you can send us a message using this little form. You can also use this form to leave us any feedback, good or bad. We'd love to know what you think.