Lili & Lodewijk and their Neptune home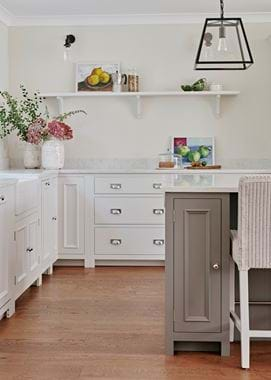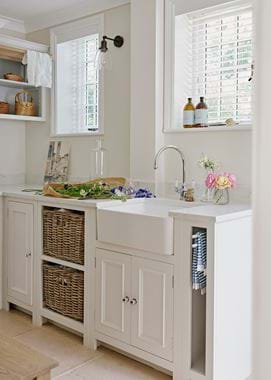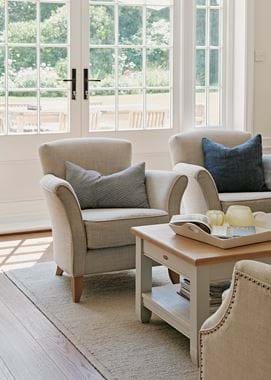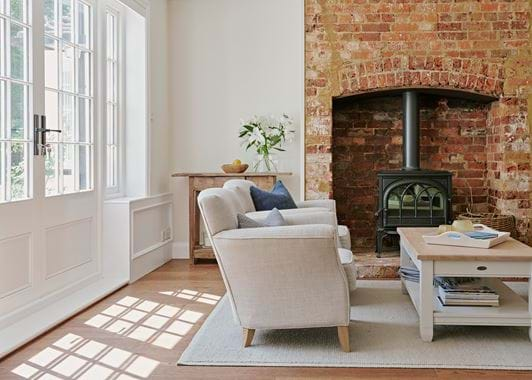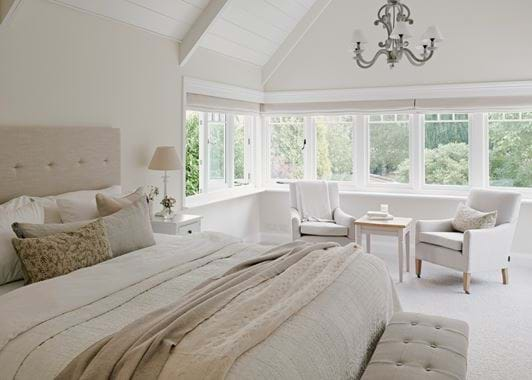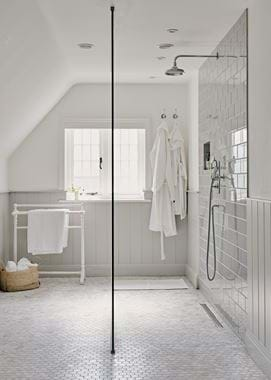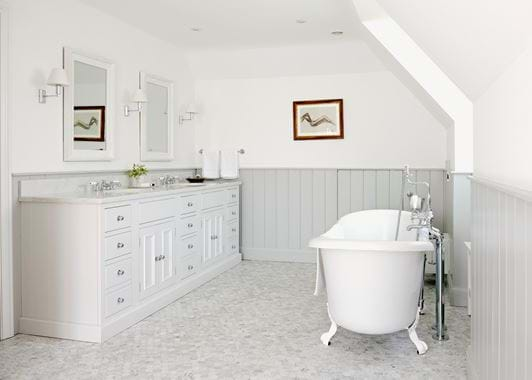 Lili & Lodewijk and their Neptune home
The owners of this home tell us how they returned to their previously loved property in Surrey after years of living abroad in Brazil, New York, Belgium, France and Bahrain. As a family of five, Lili, Lodewijk and their three children have worked with Neptune designers to create a space that brings all of their international home experiences together into one.
Home profile
This century-old Arts & Crafts building has been loved from afar for several years by its owners, Lili and Lodewijk Spoorenberg. The couple and their three children, Luisa, Vitoria and Jan, had lived in the property for five years as a rental then, after living abroad from 2006, the family returned to the UK in the summer of 2018 to buy what is now their forever home. Taking inspiration from South America, North America and western Europe, Lili and Lodewijk worked with their designers at Neptune Farnham to create an open and multifunctional space.
The project
After living in the property for just over a year, Lili and Lodewijk began the project by running through plans with the architect. While wanting to maintain the original Arts & Crafts character of the house, they also wanted to create a more open-plan, light and airy atmosphere within. The couple explored working with various designers before discovering Neptune in Guildford, and after being referred to our store in Farnham, Lili and Lodewijk decided Neptune was the one for them.
Not knowing about the Home Design Service until they had already decided upon their kitchen with designer Rachel, the couple then decided to do the whole house with home designer Kyra too. 'We fell in love with the kitchens and furniture as soon as we discovered Neptune, and when we started working with Rachel and Kyra, we knew we'd made the right decision,' Lili explained. 'They both really understood what we wanted from the start.'
The renovation was a whole house project, with major works to accomplish a new kitchen, study, TV room, master bedroom and four bathrooms in total. The couple had a few initial challenges with lockdown restrictions, but were able to plan and design through video calls, and collect moodboards and see furniture from outside the store in Farnham. 'It all went smoothly and we were very lucky to have no problems at all considering the lockdown,' Lodewijk said.
Lili and Lodewijk were most excited about the kitchen, wanting to make sure that it was light and open, with an island big enough for them and their three adult children to socialise and have friends over. 'We really splashed on the island,' Lili told us. 'We wanted something that would work for our large family and all of our friends, so it was important to include a big island in the kitchen.'
The whole kitchen is part of the Chichester collection, painted in soft and subtle Shell paired with Shale for the island. As the kitchen was a large, open space, there weren't many structural challenges besides adding a few extra beams for support, which Lodewijk mentioned 'wasn't too much of a problem.' However, the Spoorenbergs did need to make sure that the kitchen cabinetry was as practical as possible. Instead of having cupboards on the walls, they opted for shelving to provide a spacious and open atmosphere, and this meant that the island needed to include more storage than they had planned. 'Rachel really thought about every detail of how it would function for all of us. It's compact and practical but also looks perfect,' Lodewijk said.
The sink looks out to the garden, a feature that Lili and Lodewijk decided was crucial for creating a peaceful atmosphere within the kitchen, and with Rachel's help, they were able to incorporate an American-style sink-tidy for soap and cleaning products.
As well as the kitchen, Rachel also designed the utility room, which includes a washer-drier and additional cupboard space to the side of the kitchen. Lili told us, 'It's a small space but it's perfect for what we need it for.'
Moving into the rest of the home, Lili and Lodewijk were aiming to create a serene space that was light and calming throughout. After a few architectural adjustments, including breaking through a wall to the beautiful open fireplace and brickwork, the home design process with Kyra began.
'We've always loved neutral colours since living in New York, similar to the New England style you see out there, so we opted for this style everywhere,' Lili explained. 'We have so much beautiful furniture from living abroad in Brazil and Bahrain which is all antique and mostly dark wood. Kyra really helped us to combine our old traditional pieces with new, contemporary pieces like the dining table. The darker accents in the light room create a lovely contrast.'
Similarly, with the bedrooms, Lili and Lodewijk kept the high ceilings and maintained the sense of serenity through colours and natural light. 'We have Neptune headboards in all the bedrooms, and let Luisa, Vitoria and Jan decide which ones they wanted for their rooms. We chose the George in Imogen Holkham Sand.'
The en suite of the master bedroom includes influences from their life in Brazil, with a walk in shower with no doors or curtains. The couple explained that their builder had a bit of a challenge getting the glass pane up to the top of the house. 'It took eight men to get it up there,' Lodewijk laughed. 'We think that maybe our ideas from abroad might have been a little different to what the builders were used to.' Luckily, it was worth it, and Lili and Lodewijk have the Brazilian shower they've wanted since leaving over 20 years ago.
The bathroom was mostly inspired by a Neptune photo Lili and Lodewijk saw, with honeycomb marble for the floor (the hexagon Kennet tiles most commonly used on walls) as well as the fitted Chichester washstand with symmetrical mirrors and wall lights. Lili laughed and told us, 'We just loved everything in store, and our house is now like a Neptune showroom in some places! We also have a huge Neptune mirror in our dressing room, we just love it all!'
Life in their new home
What's your favourite part of your new home?
'The kitchen. It really is the heart of our home now with space for everyone to work, cook, and even just chat. It's really brought the family together!'
What could you now not live without?
'The kitchen island, we just love it. We don't know what we'd do without it!'
What's next?
'Nothing at all, we simply want to relax and enjoy our home. Working with Neptune was a great pleasure, and we loved the project from start to end. Now it's time to sit back and appreciate it all.'
To see and hear more about Lili and Lodewijk's home project, head to our Instagram where we caught up with their designer Kyra for our 'Your stories on film' series.