Jessica's kitchen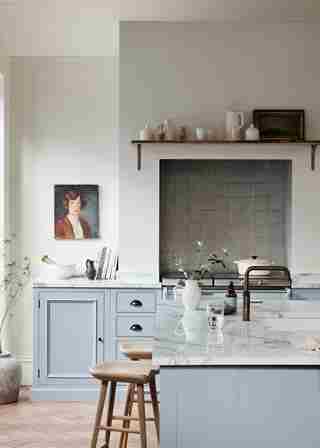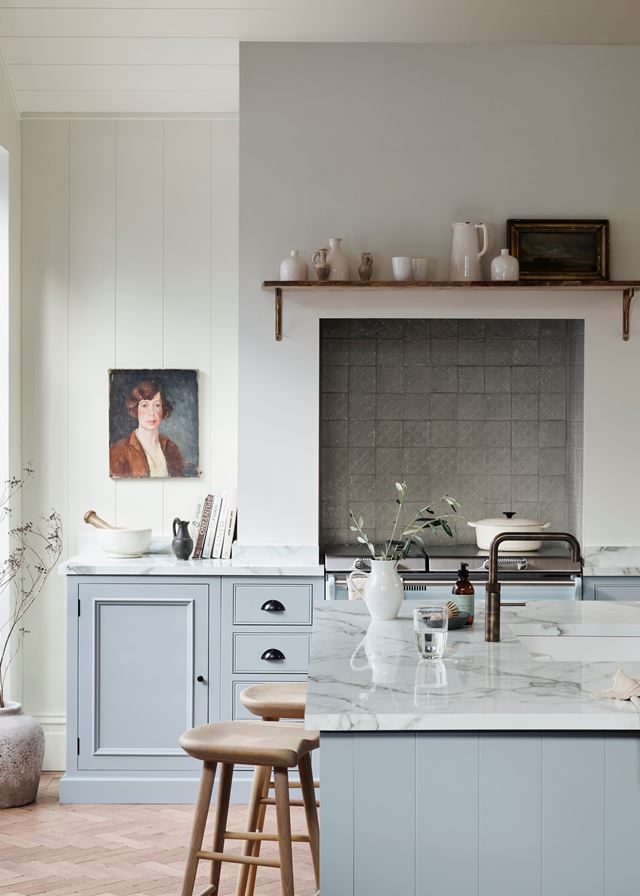 Inspired by history
Wanting to reference the freestanding kitchens of old, Jessica devoted the former utility to a long run of dresser-like cabinetry. 'It forms a sort of pantry, and with so much storage here, the main part of the kitchen didn't need wall cabinets, keeping the open, airy feel,' says Jessica, explaining her thinking.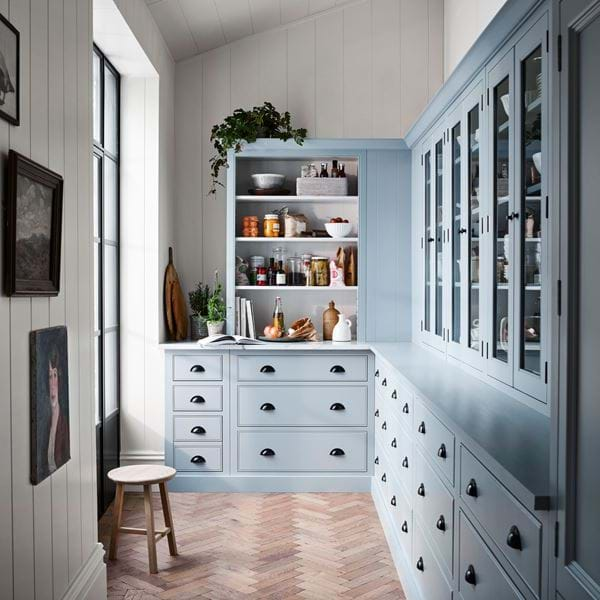 Harmonious symmetry
Elsewhere, Jessica opted for a classically symmetrical layout, both as another nod to tradition and also for the sense of calm it lends the room. 'We created a simple chimney breast to conceal the cooker hood and anchor the space with a focal point. Floor cabinets either side of the Everhot stove keep cooking essentials close by, but I designed them to stop short of the walls to continue the freestanding look.'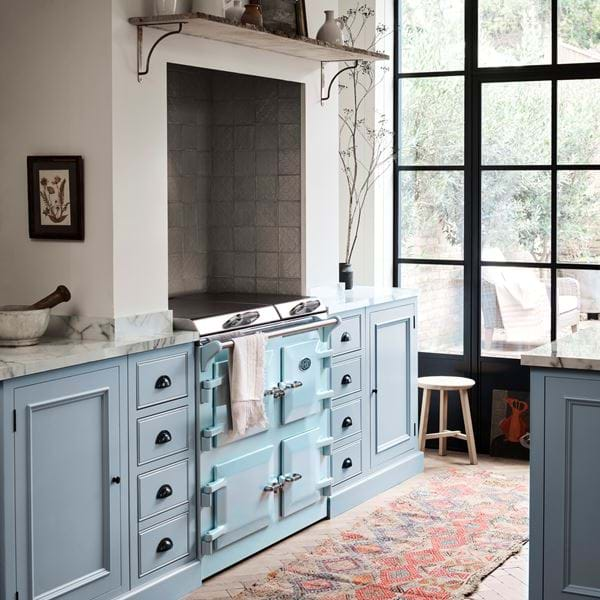 A place to gather around
The rest of the room is devoted to a large island. A kitchen where family can gather, with Ludlow bar stools along one length. And placing the sink within the island means there's a view onto the garden when washing up, and makes a statement of the strikingly contemporary tap.
The palette
'We decided on Flax Blue for the cabinetry with Shell on the walls and ceiling because it felt so airy, and then just the one dash of Burnt Sienna on the Chichester chopping block for warmth and to ground everything. It's a palette of unexpected contrasts, and undeniably in the modern, 20th-century artistic spirit,' explains Jessica.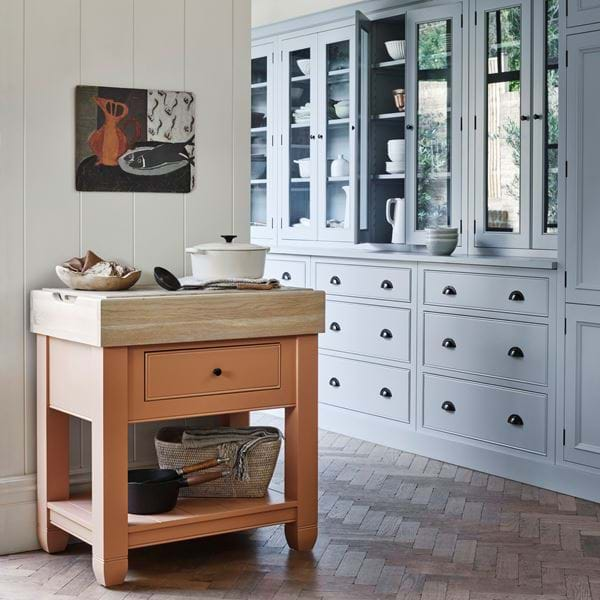 New kitchen, old soul
'It's entirely possible for new and old to exist harmoniously,' says Jessica, 'even to bring out the best in each other, and I think this kitchen does that. It's not just the layout – we've carried the juxtapositions all the way through. Like the contrast of the traditional butler's sink with the ultra-modern tap, or the moulded Chichester cabinetry with the black-bronze hardware.'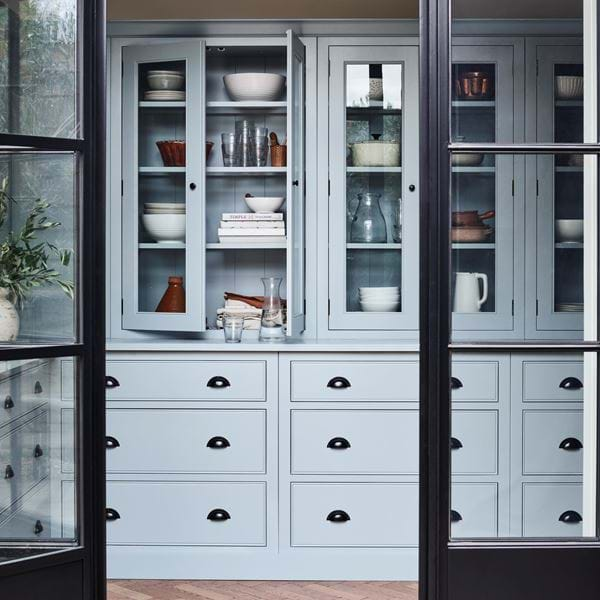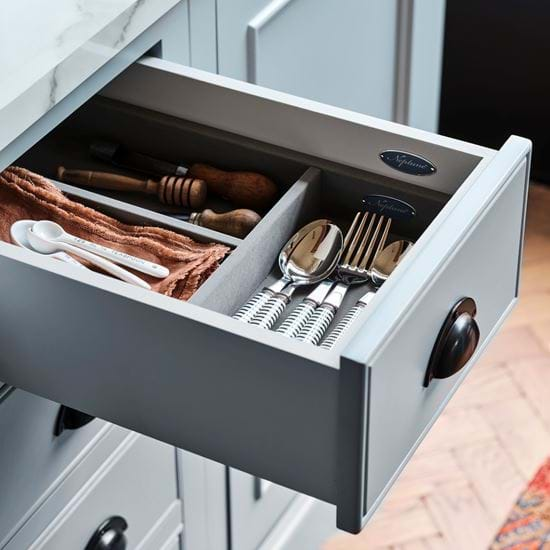 Chichester cabinetry
Painted in Flax Blue water-based eggshell with black-bronze hardware.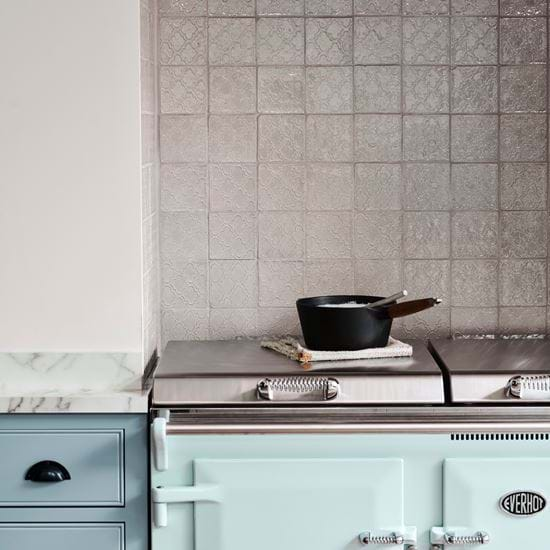 Textural tiles
The 'Ettie' design by Marlborough Tiles.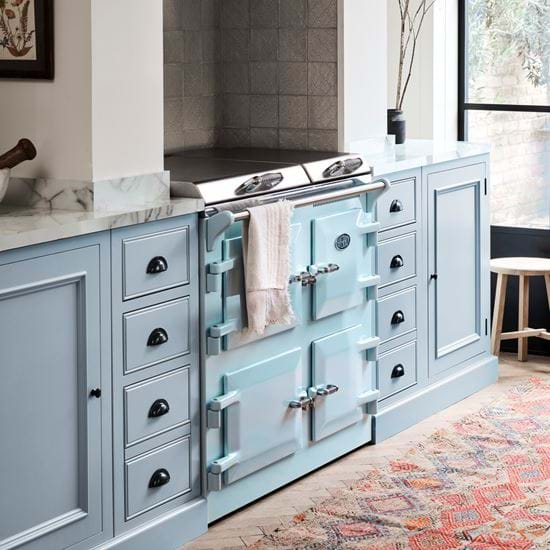 Traditional range
Everhot's electric, cast iron 100 series in pastel-hued 'Victoria Blue'.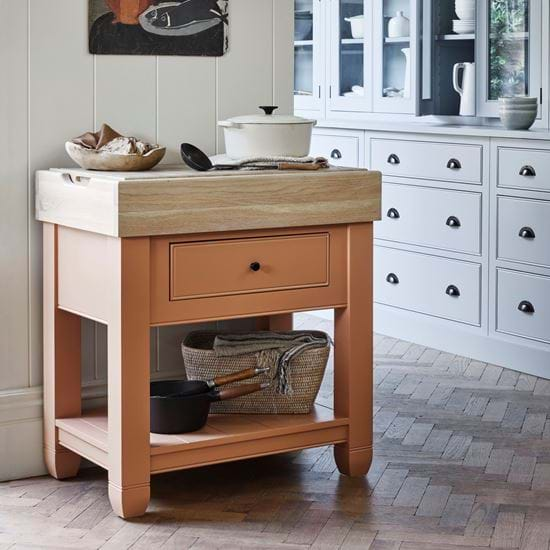 Freestanding furniture
A Chichester chopping block picked out in contrasting Burnt Sienna.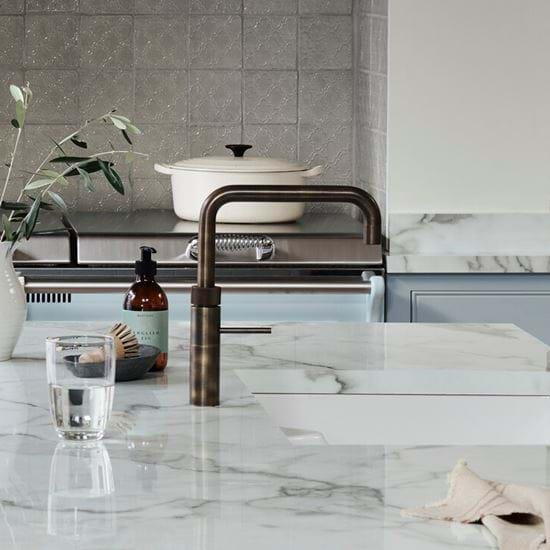 Statement tap
The Fusion Square design from Quooker in patinated brass.