This season's fabrics
Twice a year in spring and autumn, we create a new collection of designs, each guided by a seasonal colour palette and style. Below you'll find the fabrics that make up this season's selection, all of which will work together effortlessly.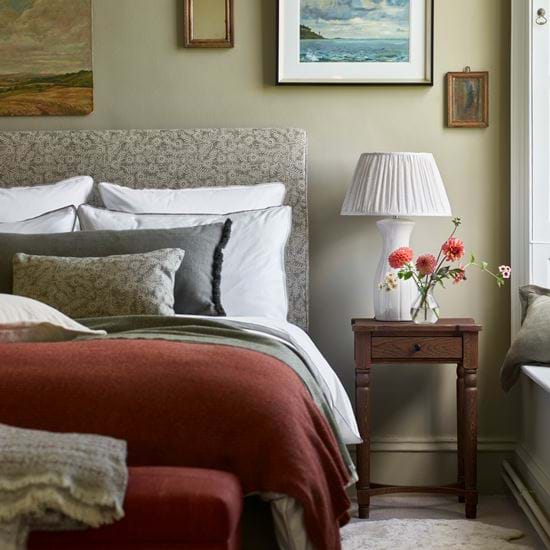 Patterned linen
From classic stripes and trellises to contemporary abstract designs and romantic florals, pattern brings another layer of depth, texture and interest to your room. The patterns on these fabrics are either printed or woven in, either on pure linen or linen-cotton textiles, and come in a harmonious palette of nature-inspired colours that mix easily with the rest of our fabric collection.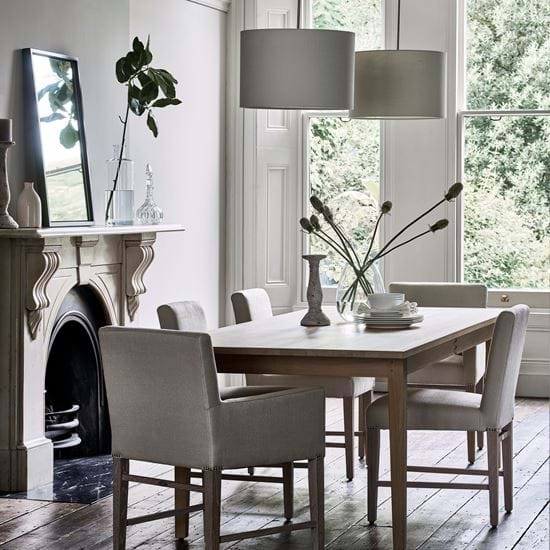 Cotton linen fine
Soft but robust, we make these textiles using cotton, linen and viscose – natural fibres that, together, can take the rough and tumble of family life but that are still relaxed enough to use on cushions, loose covers, curtains and blinds.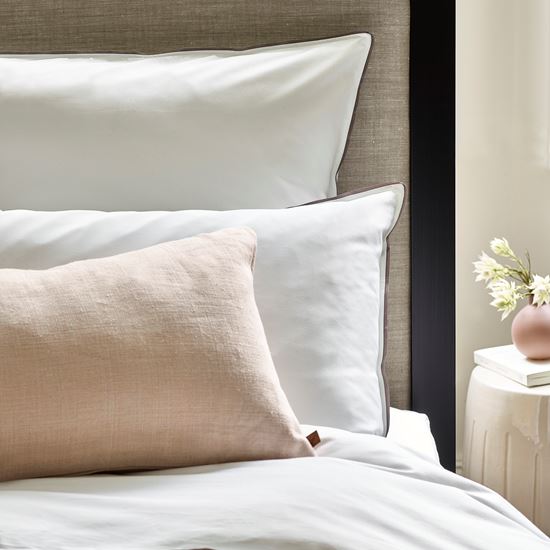 Washed linen fine
Our Imogen washed linen is one of our more delicate textiles, which means it's best suited to cushions or occasional pieces of furniture – in other words, ones that you don't use as regularly. It works on curtains too if you're looking for a relaxed, lightly crumpled character.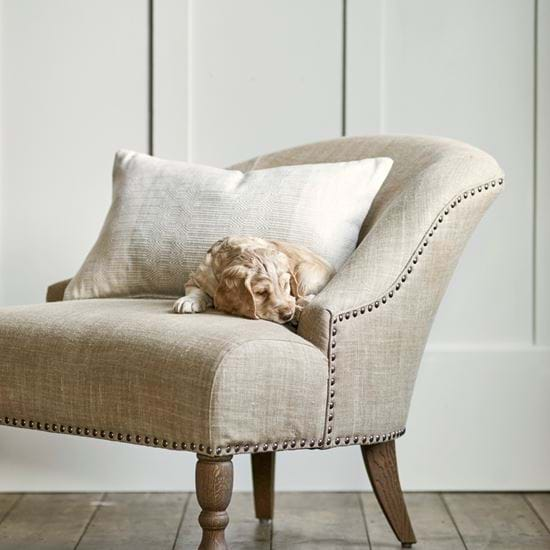 Character linen fine
Even though we weave our pure Belgian Harry linen using fine yarns, it's actually a very hardwearing fabric, so will work well for upholstery that gets a lot of use day-in, day-out. It has a light texture that gets more interesting up-close, where you'll be able to see all the many characterful, natural linen slubs.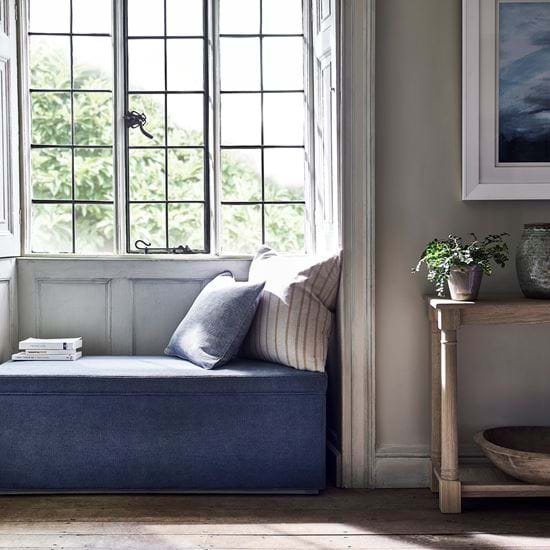 Character linen medium
Chloe is one of our softest linens, and is made from start to finish in Belgium. We use a fine-medium thread that we weave into a thick cloth and then gently stonewash – a traditional process that makes the fabric supple and smooth. And because it's not stiff in any way, it'll hang well if you turn it into curtains and blinds.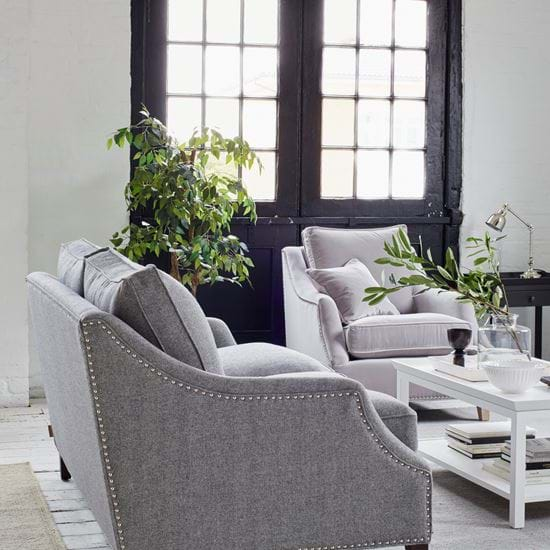 Wool
Wool is entirely natural, breathable (so it'll keep the heat in during winter and let the air circulate in summer), hypoallergenic and strong. Ours have a soft feel that's less scratchy to sit on because we use fine, long fibres. Wool is also a lovely way to introduce a bit of extra texture to a room.
Harris Tweed
We can only call this fabric 'Harris Tweed' because it's made from start to finish in Scotland's Outer Hebrides. From the yarn – which is spun from pure new wool – to the finished cloth, which is hand-woven by the islanders in their own homes. It's soft (for a tweed) but a little more textured than our other woollen textiles.