A brief history of the Suffolk ball back chair (and our own Suffolk collection)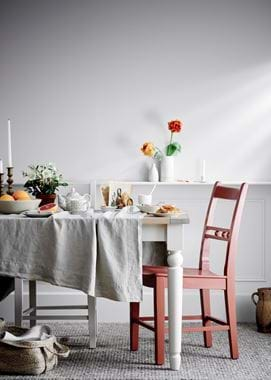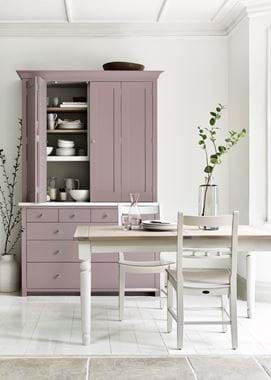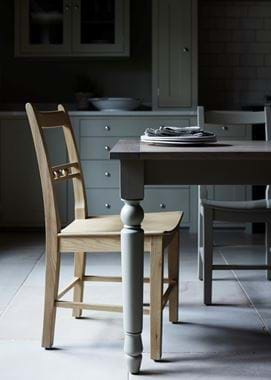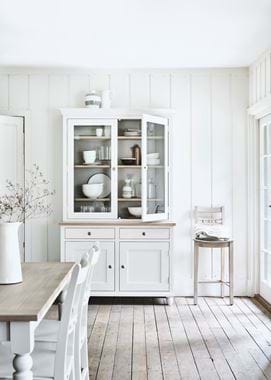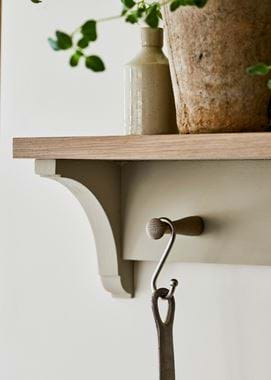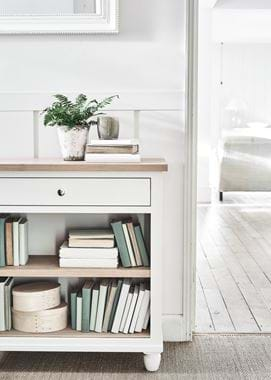 A brief history of the Suffolk ball back chair (and our own Suffolk collection)
Understated elegance defines our Suffolk collection. It's something that's threaded throughout every design. But where did it all begin? The answer lies with the humble dining chair. The forerunner of the Suffolk family; a piece that came to be after its antique kin was spotted by our co-founder John and creative founder Emma some years ago…
The ball back chair is synonymous with Suffolk. So much so that its moniker shares the county's name. Produced throughout the area in the late eighteenth century, the modest, robust style seemed predestined for the farmhouse kitchen.
The chair's prevailing feature (and the only truly decorative element of the utilitarian design) is a row of lathe-turned balls, set in place between a horizontal rail. It's said each workshop defined its own chair by the way the craftsmen decorated the centre of the back – right down to the number of balls. Other local styles, like the Mendlesham chair – Suffolk's more decorative relation –  incorporated rails of balls into their forms too. Yet these were typically accompanied by a decorative splat (the chair's central element), mouldings and delicate carved spindles.
Our own take on the Suffolk chair remains true to the simplest ball back design. It is, above all, a Shaker chair by nature. Admiring an antique original in a bed and breakfast in Devon some years ago, John and Emma set about translating its defining features into a modern day dining chair. Gentle gradient curves were introduced to the framework, and both the shape of the back and positioning of the rails were designed with the spine's natural curvature in mind. Together with a more spacious, dipped seat, our Suffolk chair melds the aesthetic of the classic design with ergonomics fit for modern day living. 
The Suffolk collection has since grown from this one chair to encompass a dresser and sideboard, dining table, wine rack, bar stool and coat rack (as well as our kitchen collection of the same name). From the turned legs and recessed door panels, right down to the spherical-shaped handles and pegs, each design is rooted in the simple, considered elegance and same Shaker principles that first informed the Suffolk chair.