Ruth, Paul & their barn conversion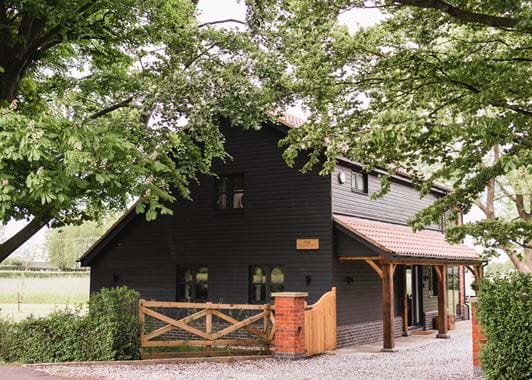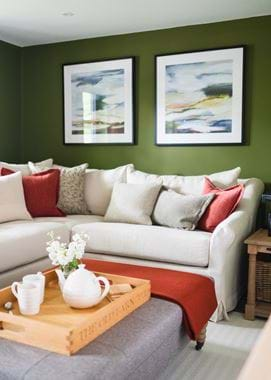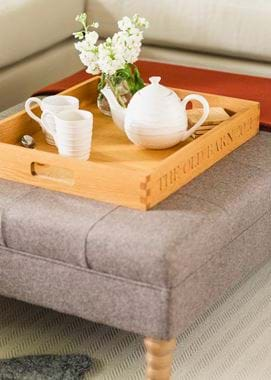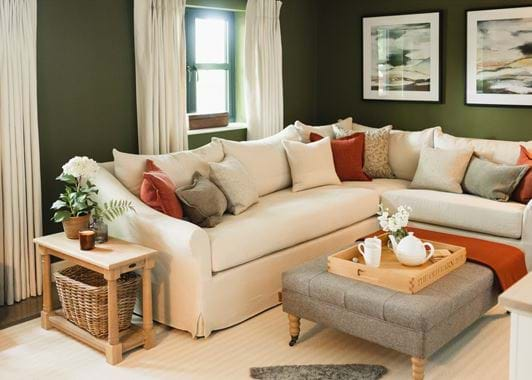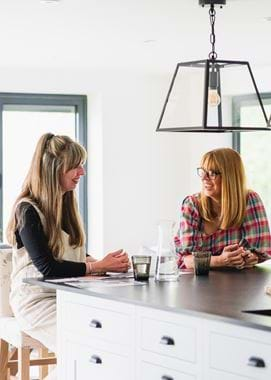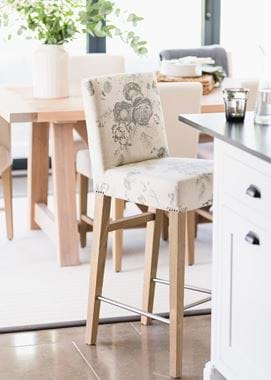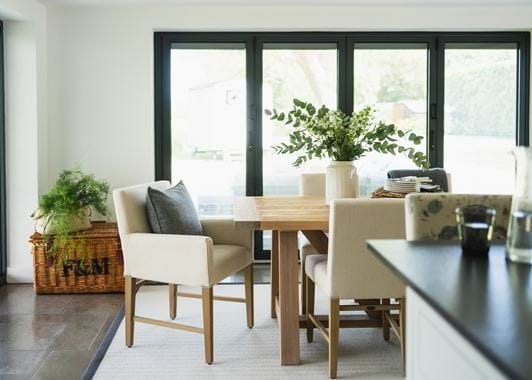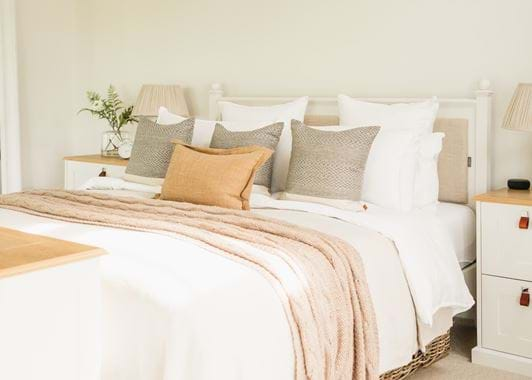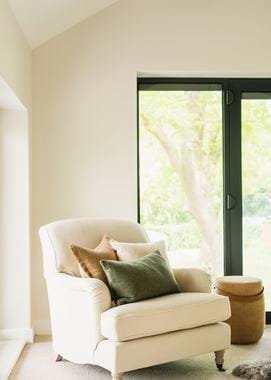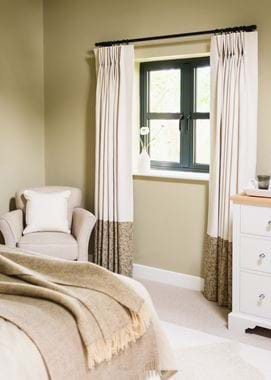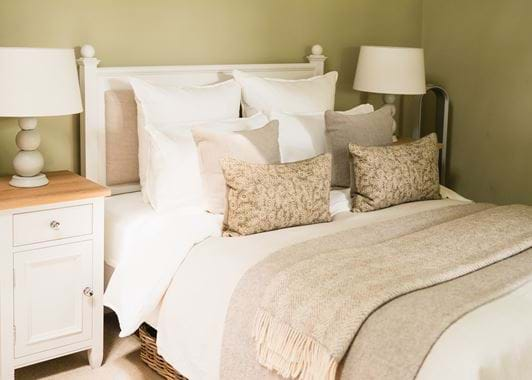 Ruth, Paul & their barn conversion
Following their conversion of a 140-year-old barn, Ruth and husband Paul were faced with a totally clean interiors slate. But where to begin? Without hesitation, they turned to Neptune Southport for help with everything from paint colours and flooring to curtains and furnishing.
When Ruth and Paul decided to downsize from their large Lancashire farmhouse, they wanted to embrace a new way of living. Not ones to avoid a challenge – this was in the middle of lockdown, after all – they decided to convert an old agricultural barn into a two-bedroom home. With planning permission for the structure underway, Ruth's thoughts turned to the interiors, and she knew exactly where to go.
'As soon as I knew we had planning permission, I was determined we'd fit out the barn with Neptune pieces,' she says. 'I've always loved wandering around the stores; I walk in and feel instantly calm. I wanted to recreate that feeling for the barn.'
Ruth had never used an interior design service and it was only at the encouragement of store leader Jo that she even considered the Neptune Home Design Service. 'I thought it would be a waste of money,' she admits, 'but it was actually the very best thing I did.' Ruth started work with Home Designer Jess who quickly understood the look the couple were seeking.
'My style is natural and easy-going,' explains Ruth, 'but also stylish. Our old farmhouse was decorated in a rustic country style but this time I wanted something that felt more contemporary country.'
Thanks to the pandemic, store visits weren't always possible, so Jess travelled to the couple's rented house where they were staying while the barn conversion got underway. It meant Jess had to design off plans rather than seeing the actual building but that didn't stop the ideas flowing. The kitchen cabinets were being provided by a close friend but the decoration of the kitchen diner and the snug sitting room and the bedrooms all needed attention.
Ruth was quite clear on the colour palette she wanted to work with – the greens and greys inspired by the countryside around the barn rather than blues. But she wasn't keen on using darker shades. 'I'm known as "Mrs Magnolia",' she says smiling. 'In the farmhouse, everything was cream so painting the sitting room in Olive was out of character for me. Jess assured me it would work but when the walls were freshly painted my family and friends all said it looked awful. Then the furniture went it, and everyone had to apologise! It works so well, especially at night as it feels so cosy.'
The couple opted for a Long Island sofa as they wanted seating they could 'sink into' and combined it with Edinburgh side tables and the Arthur stool as a coffee table.
In the kitchen, Jess suggested they co-ordinate rather than match the seating options, so the Shoreditch bar stools at the island are upholstered in Emma printed linen, while the corresponding Shoreditch chairs at the Arundel dining table are covered a cream linen. 'It worked really well. We tend to live in the kitchen during the day so having comfy bar stools was important,' adds Ruth.
Upstairs, the couple worked with Jess to find the right carpet options which off-set the Branscombe limestone tiles they'd laid throughout the ground floor. A white Chichester bed was the perfect option for the main bedroom and, as Ruth observes, 'Jess ran with the little things I told her', making sure Ruth's love of layers of cushions on both the bed and sitting room sofa was not forgotten.
One year on, and the couple are happily settled in the barn conversion. But maybe more importantly, Ruth feels like she's learnt so much from collaborating with home designer Jess. 'There are things I'd never have chosen if I'd just walked around the store,' she admits, 'but when they're put together, they work perfectly. I've realised that you shouldn't choose what you like but choose things that like each other.'
Life in their new home
What renovating advice can you share?
'Work with an interior designer: it ended up saving us a fortune as we didn't make any mistakes.'
How do you feel about the bar now?
'I wanted people to walk in and feel comfortable. I think we've achieved that, all our friends say it feels relaxed and friendly.'
What's next?
'We've applied for planning permission to build a garden room and home office with views over the fields. If it gets approved, that's another project for Jess!'