How to: create a gallery wall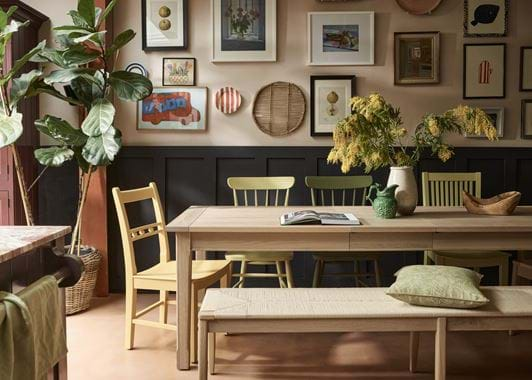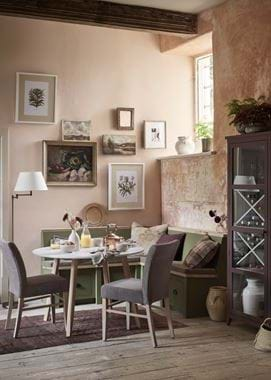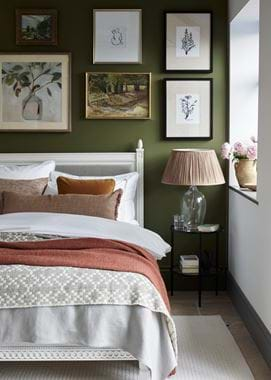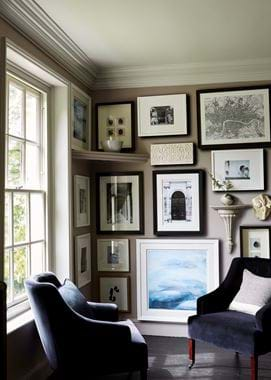 How to: create a gallery wall
A local landscape captured in brushstroke; a charcoal sketch etched out on canvas; a candid snap in black and white. Regardless of the style, level of accomplishment or even surface value, framed art wields a transformative capability. To wash walls with prismatic colour and tales from time. To engender thoughts and feelings. To uplift spaces. And when grouped together, prints, paintings and photographs can create truly characterful gallery walls. Wondering where to begin? Let us share a few tips and tricks to help you on your way.
Consider the layout
If you're starting with an empty wall, before picking up the hammer and nails, find a large area of floor space and lay out your chosen works of art, starting from the centre and working your way out. This way, you can move your frames about until you settle on an arrangement that you're happy with.
And the location
A large blank wall is the obvious choice, but you can utilise smaller spaces just as effectively. The area above a door frame is a great example. The same goes for the space above your headboard. Narrow vertical spots, like those that run alongside wall cabinets or windows also lend themselves well to smaller-scale gallery walls.
Create an organic display
Incorporating different types of media will add interest to your wall and give it a relaxed and eclectic feel. Pair original art with prints or posters, framed textiles, children's paintings and family photos. The same goes for scale. By incorporating both large and smaller pieces, you'll create a wall that has a more natural feel.
Mix and match frames
With this looser style of gallery wall, it's fine to mix frames (think black, white, vintage & oak designs) – it only adds to the eclectic nature of the wall. It'll also help to make it look like your collection has been built over time. Of course, if you prefer a slightly more considered look, keep to just one colour of frame, but vary the widths and textures.
Introduce round shapes
To soften all those corners, include a few circular pieces alongside your square and rectangular frames. Mirrors, vintage trays with handles and plates will all work well. You could even update a simple side plate with a lick of paint rather than buying new. Go for stripes, zig zags or another easy to achieve pattern in a bold colour (we used a Burnham Red sample pot to inject some interest to a side plate when creating our gallery wall, pictured).
Our collection of framed and mounted prints, photographs and sketches – made using accurate reproduction methods – is available to explore online here