Georgie & her Suffolk kitchen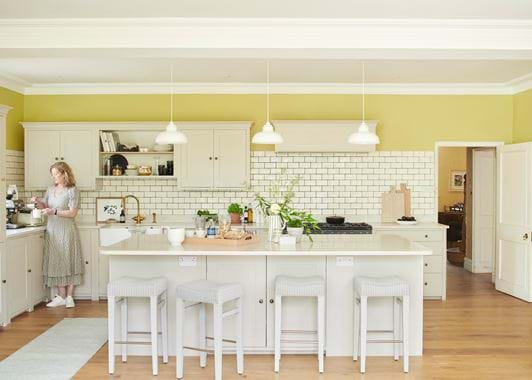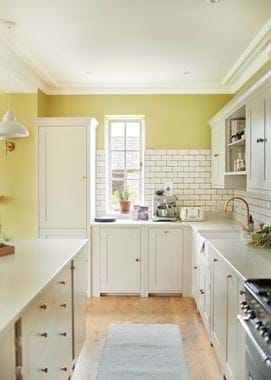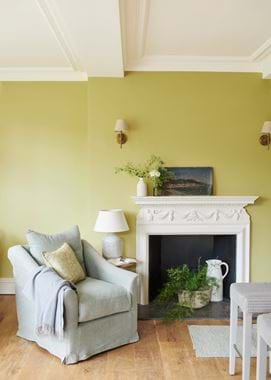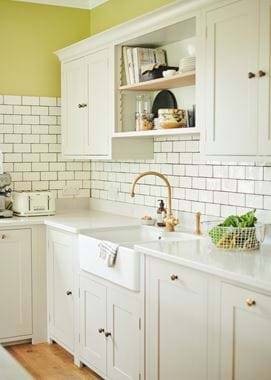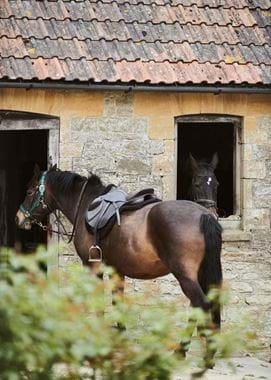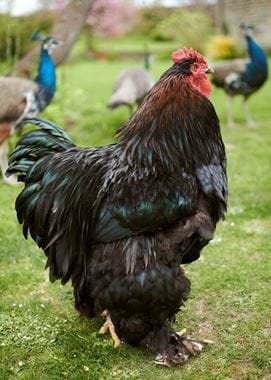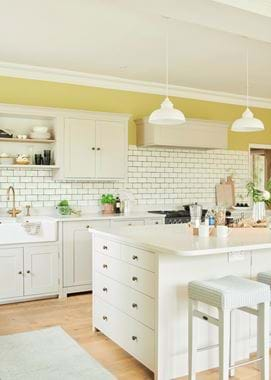 Georgie & her Suffolk kitchen
Far from the fast pace of city life stands a Georgian stone home in rural Dorset. Inside, generous rooms – each one meticulously restored – form a family idyll with character and colour at every turn.
Home profile
Set in fifteen acres of countryside, this early nineteenth-century, detached, six-bedroom stone house near Sherborne in Dorset has been home to art dealer and horse breeder Georgie, her children Poppy, Eliza and Ivor, and a menagerie of horses, chickens and peacocks for the last eight years. Though the original well-proportioned rooms and a few period features remain, a large fire and subsequent renovation project in the seventies left their mark on the property. And so, after first getting to know the bare bones of her new home, Georgie embarked on a complete renovation, starting with the kitchen: 'It became our safe space to hide in while the rest of the works were in progress: a life raft amidst the chaos,' she explains.
The project
It all began with a boiler. Though the prospect of a home renovation had been on the horizon for quite some time, it wasn't until the timeworn boiler gave in that Georgie found herself, quite suddenly, with a significant project on her hands. 'Rather than installing a new boiler, I decided to go green with a ground source heat pump. For it to work, I needed to either replace all the radiators, or convert to underfloor heating,' she says. Opting for the latter, every floor in every room had to come up. For Georgie, it was the opportunity she'd been waiting for to tackle much, much more than just the heating and floors.
Her focus quickly turned to renovating the kitchen. Working with close friend Austin, a kitchen designer and the owner of Neptune by Wilton Kitchens in Salisbury, she set about creating a space her home and family deserved. 'The existing kitchen was north facing, and overall, not a particularly pleasant room to spend time in. Meanwhile, the dining room has always been the most beautiful space in the house. It has the best aspect, with south and west facing windows looking out onto the garden. But it was used so infrequently for its proper purpose – I used it for other things like yoga classes and my son even practiced football in there! I knew it needed to be the kitchen.'
With Austin's help, Georgie settled on Suffolk cabinetry painted in Driftwood for her newly relocated kitchen. A large island was a must for the space – 'it needed to have seating along one side and storage on the other. And nothing integrated. I wanted one expansive flat surface' – as was a multifunctional layout. Cooking, dining and unwinding all needed a rightful place in the family-orientated room. 'Beyond the island, there's a sofa, armchairs and TV, and the dining area is just across from that, situated in front of the windows. It's really three separate spaces, but they all flow together so well,' she explains.
As for the layout of the cabinetry itself, though Georgie had a clear idea of what she wanted, a little compromise was necessary. 'Originally, I wanted the dishwasher to be next to the sink, and the sink to be in front of the window, but it wouldn't all fit in quite as I'd hoped. I didn't want the fridge to stand next to the doorway to the room, so it had to take the spot I'd been thinking of for the sink. I had to sacrifice my washing-up view, but the run of cabinetry we created is really effective.'
The final prerequisite was colour. A lover of warm tones and Arts & Crafts décor, Georgie wanted to embrace colour, and particularly the shades of her garden in the kitchen: 'I'm usually really drawn to warm reds, yellows and browns. I chose to paint the walls in Farrow & Ball's Churlish Green – I think of it as the colour of a natural pistachio, with the warm yellow I'm so fond of, and green tones of nature too.'
We asked Georgie if she could paint a picture of her new kitchen, now that she's had some time to settle in. 'We spend a lot more time together as a family now. My children will sit on the sofa and watch TV and chat while I cook. I've also had some of the most heartwarming moments spent entertaining in recent years,' she says. 'The kitchen feels glamorous and exciting, but homely and welcoming too. All my usual hostess nerves are quelled while I busy myself on one side of the island as my guests look on from the other in anticipation.'  
Life in her new kitchen
What's your favourite thing to do in your kitchen now?
'Sitting looking out at the garden with a coffee in hand before starting the working day. It's my happy time.'
Is there anything you could now not live without?
'The narrow pull-out drawer next to the oven that contains all my cooking oils. And the way the drawers open and close so smoothly. And the wine rack!'
What's next?
'I'm in the middle of building projects numbers three and four. There are two other properties next to the house that I'm currently renovating into holiday homes. One's a big stone building with a lovely high ceiling and the other's a cosy two-bedroom bungalow. I'm using the same ground source heating system in both again. I can only dream of a time when I have no builders around!'