Meet the designer: Beki Bright and our Odette cushions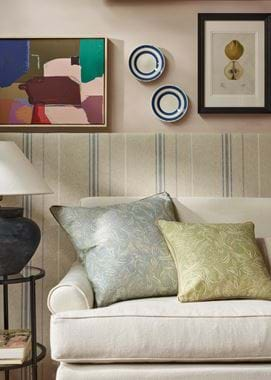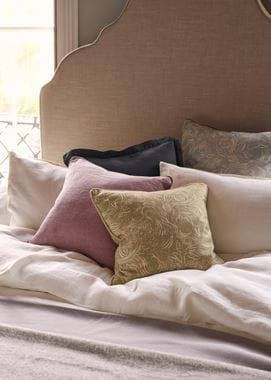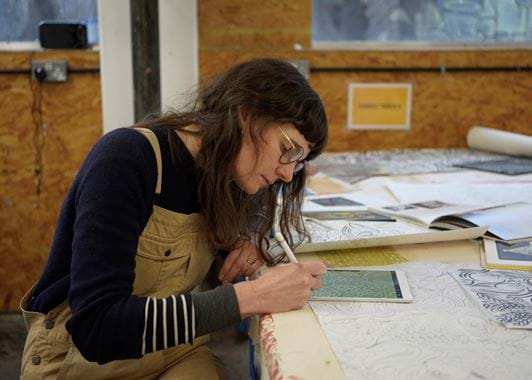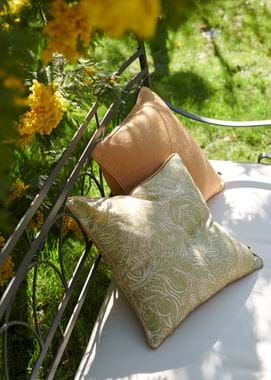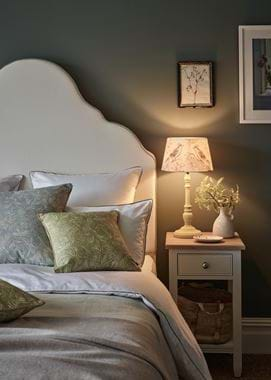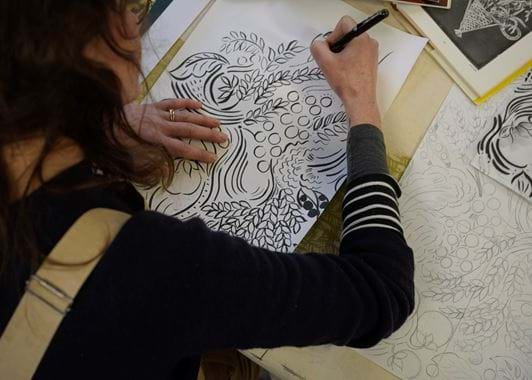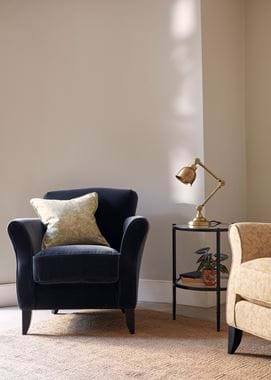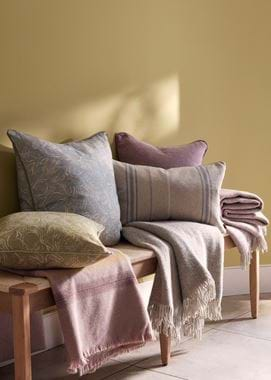 Meet the designer: Beki Bright and our Odette cushions
Calling to mind bucolic landscapes but in a fresh and modern palette, textile artist Beki Bright's hand-drawn prints felt perfect for our spring 2022 season and its themes of personal expression and unexpected ways with traditional styles. Here, she tells us about the inspiration behind Odette – an exclusive harvest-inspired print depicting swirling heads of corn and bountiful fruits, which adorns a pair of cushions in our spring collection.
Rural themes lie at the heart of Beki Bright's work. 'There's an artist called Paul Nash who coined the phrase, "A love of the land and a sense of place",' she tells us. 'His artwork isn't an exact replica of the landscapes he saw, but they hold an essence of the location – something I wanted to instil in my designs too.'
From her grandfather's farm in Suffolk to the Rural Life Museum in Somerset (where she completed her master's degree in fashion and textile design at Bath Spa University), Beki draws on agricultural traditions for inspiration. 'A lot of my work highlights lost practices and crafts, or those that aren't widely known about or carried out in mainstream culture anymore. I think there's something special now about being so invested in growing your own food and your livelihood depending on that successful crop. The harvest is a joyful thing to celebrate and it gives my designs meaning.
'When I first started thinking about the harvest theme,' she continues, 'I'd been clearing out my grandad's farm near Sudbury in Suffolk after he and his wife, Sally, had passed away. They were both avid antique collectors, and their house was a collector's trove; the walls were covered in corn dollies and old pictures. Packing up their farm made me realise that houses like this are ceasing to exist now.'
Beki's print for Neptune – Odette – is a natural continuation of the designs she creates for her own brand. 'I was walking by the church close to where my mum lives in Hadleigh, Essex, and I saw it was decorated with fruits and vegetables,' she explains. 'I started looking into this further and found out that churches would be decorated this way to celebrate the harvest yield from the year – this sparked an idea in me, but I knew I needed to look deeper into it before I created my first drawing. So, I found old 18th-century etchings of harvest celebrations, then set up my own still-life display and began drawing.
'I'm pretty old school, so I started by hand-drawing lots of different designs with pen and paper. I then hand-drew repeat patterns, again with pen and paper – I use long lengths of paper for this. I play around with scale at this stage too, blowing the designs up in size and reducing them.  
'This also coincided with a wallpaper block printing workshop I was doing with an artist called Hugh Dunford Wood,' Beki goes on to explain. 'He taught me a different way to design that was more William Morris in style. Usually, my designs are quite compact and vibrant, but for Neptune, I thought it would be more fitting to take the information I learnt from the workshop and rework my harvest drawing with more openness and space, like a traditional textile design.'
From there, Beki transferred her sketches into a digital format to experiment with colour. The results are two Odette cushion colourways: one combining fresh yellow-green Quince with mustard yellow piping and touches of pink; the other in delicate Flax Blue with rust-red detailing and grass-green piping. An exciting palette typical of the uplifting mood embodied by Beki's other influences: post-war British artists such as Eric Ravilious, Peggy Angus, Enid Marx, Phyllis Barron and Dorothy Larcher, and the Bloomsbury Group. 'I felt like I wanted to keep rural traditions alive in a different way – a more modern way – to create this nostalgic sense of time and place in my designs.'
See the Odette design on our Florence cushions in more detail here. You can also explore Beki's own collection, which includes fabrics and wallpapers, on her website.