Our spring collection in the making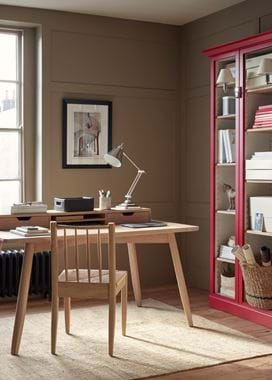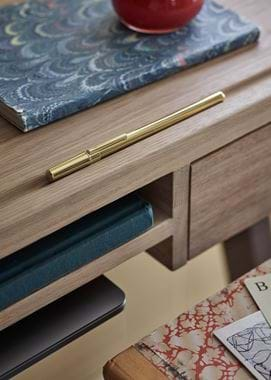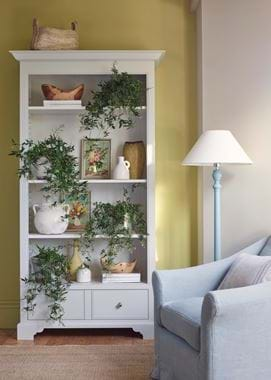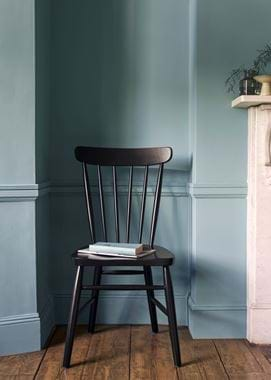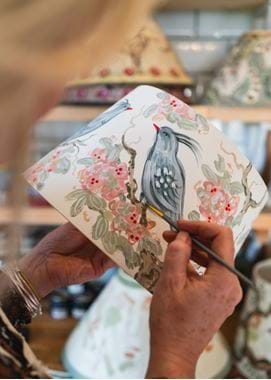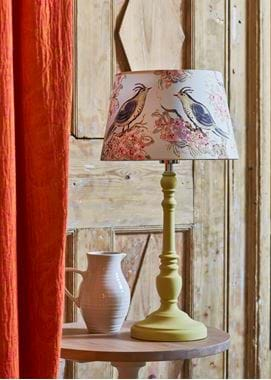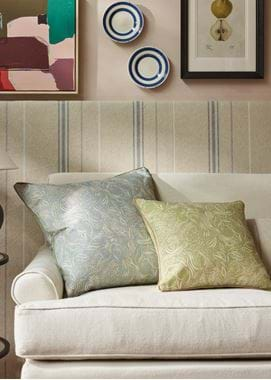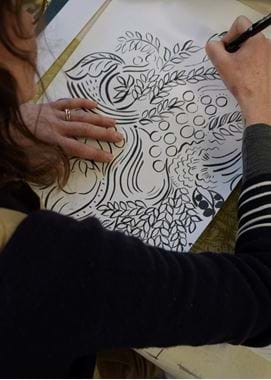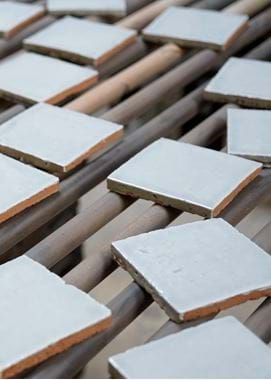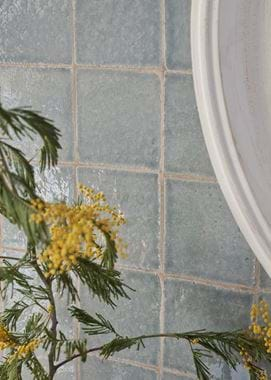 Our spring collection in the making
As the team began debating the vision for the spring 2022 collection, a couple of key words cropped up time and again: 'energy' and 'creativity'. After what seemed like a long a period of cocooning inside our homes, this felt like the moment to stretch out; to discover unexpected collaborations, develop exciting new colourways, to introduce even more innovative, hard-working pieces.
So, what started back in the early months of 2021 as instinctive concepts, blossomed over the ensuing months into a cohesive collection, with a focus on reclaiming that sense of joy in creating a beautiful home for ourselves and our loved ones.
'Probably my favourite piece in the collection is the Heatherley desk organiser,' says Rebecca, our creative director of product and services. A moveable, neat storage system that will sit on top of any table of 150cm length or more, the Heatherley came about as a solution to the new ways we live and work. 'It creates an office area in any space you want,' Rebecca adds, 'and can be tucked away easily as the household moves from day to night.'
Of course, our classic, timeless approach to interiors with a crafted, country feel is as true as ever, but for this season, we've introduced two bold new colours that reflect the more unexpected shades of nature and deliver an exciting adjunct to our classic palette. The crisp freshness of yellowy-green Quince feels vibrant and bold and contrasts with the soft darkness of charred wood in the new Warm Black paint shade, as seen on the reimagined smoky-dark Wardley chairs.
Energy and an opportunity to develop the Neptune look came in the guise of three inspiring collaborations. The first, with Jane McCall of Bloomsbury Revisited, resulted in Jane creating two lampshade designs in her painterly, Bloomsbury Group-esque style using the Neptune palette as her colour source. 'There's so much movement in the designs,' notes Rebecca, 'and it was wonderful to see familiar colours like Flax Blue, Salt and Burnham Red used in such a way.'
The second collaboration was with talented young textile designer Beki Bright, who took harvest traditions from her native Suffolk as a starting point for what became the gently swirling Odette print, used on multi-sized cushions for the new season. And the third partnership was formed with local Wiltshire company Marlborough Tiles, resulting in Barbury: a careful edit of handmade, rustic tiles in five Neptune shades. 'It has been such a joy to work with experts in their respective fields as well as supporting their creative businesses with these collaborations,' adds Rebecca.
This season was also a chance for us to see the familiar in a new light. Always mindful of where we can improve and evolve our core collection, we revisited pieces to refine and perfect them. The farmhouse-style Stanway table had always been regarded as garden furniture, thanks mostly to the parasol hole carved in its tabletop. But aware that so many parasols are now cantilevered, we decide to do away with the unnecessary aperture and turn the Stanway into a table that would work just as well in a conservatory or even a kitchen. And thus, ensuring the piece becomes truly versatile and long-lasting.
In a similar vein, we continued to expand the Chawton storage family with the addition of a double drawer section which raises the classic sideboard cabinetry to the height of kitchen furniture, giving existing Chawton pieces a new lease of life in this room.
And so, from a fledgling desire for versatility and experimentation over a year ago to today, the new collection has evolved, introducing exciting elements but always honouring Neptune's classic spirit.