Emma, Jon & their Chichester kitchen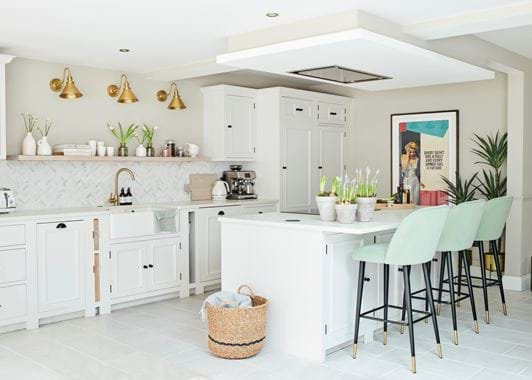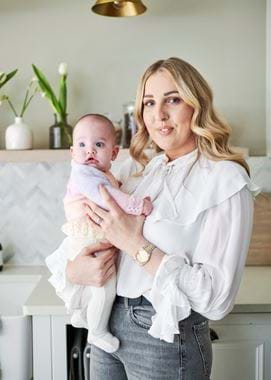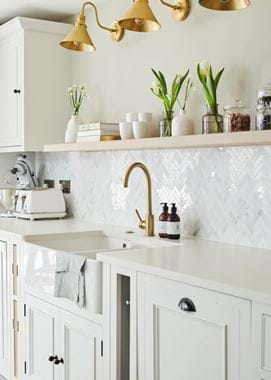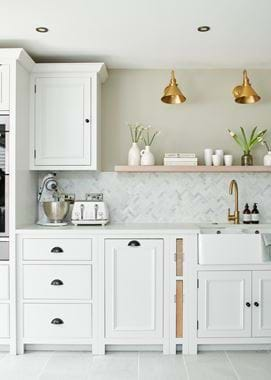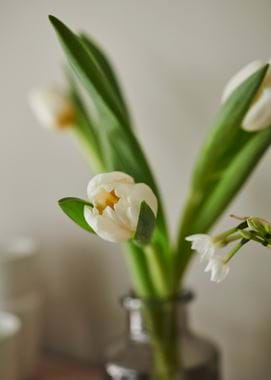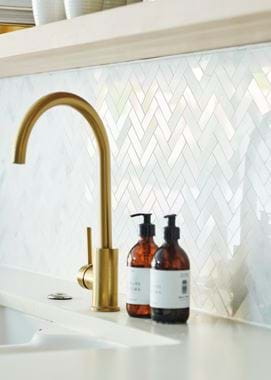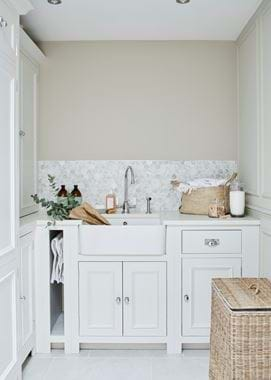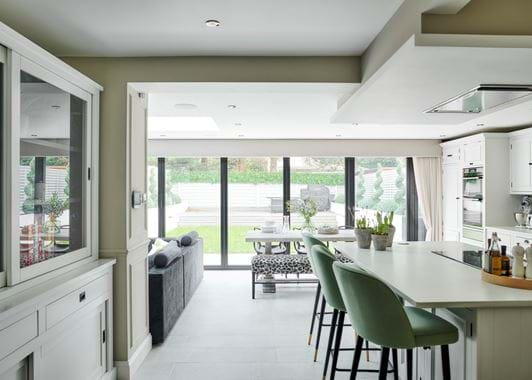 Emma, Jon & their Chichester kitchen
Emma and Jon were greeted with an almost blank – though tired – canvas to work with when they bought their family house in Bromley in 2017. Having lived in their new home for two years to get a true sense of the space and what it needed, in 2019, the couple set about fulfilling their plan to create a large open plan kitchen and living space.
Home profile
This 1930s semi-detached property in Bromley is home to Emma, her husband, Jon, and their daughter, Millie. After initially fitting new carpets and redecorating most of the rooms, they began structural works to extend the back of the house by four metres. The generous garage to the side of the house, meanwhile, was halved and the back portion connected to the new extension to accommodate a downstairs loo and utility room. The result: a ground floor that's almost doubled in the size. And the perfect space for a new Neptune kitchen.
The project
Looking back, Emma describes her old kitchen as 'the size of a very small bathroom and of poor quality.' It's little wonder then that they set about transforming the small room into a large, open plan cooking, dining and living space to accommodate entertaining and a growing family.
In late 2019, once works on the extension were well underway, plans for the new kitchen gained momentum. Already knowing that it would be a Neptune design – 'I've always loved the timeless style of Neptune kitchens. And they're so versatile and easy to modernise,' says Emma – they visited the Wimbledon store to kickstart the design process. Working with their Neptune designer, Michael, Emma and Jon wanted to achieve something truly timeless: 'If I did then decide to have a refresh down the line, I could do it easily using furniture and accessories, rather than changing the cabinetry itself. I wanted that aspect of the kitchen to stand the test of time,' she explains.
An existing piece of well-loved furniture bought by Emma some ten years earlier also had its part to play in the design of their new kitchen. 'I found my modular dresser in an interiors shop in Epping, Essex. I love its look and feel so much that it actually came to influence the style of cabinetry we opted for,' she says, smiling. 'It works almost seamlessly with Chichester's design.'
Today, a generous Chichester kitchen painted in serene Shell stands in the newly created space, accompanied by a central island and, of course, on the opposite wall, the existing dresser. Walls painted in Driftwood, work surfaces in quartz and a tiled splashback in a subtle herringbone design from Fired Earth complete the enduring look.
A discreet ceiling-mounted extractor fan has been installed above the integrated hob on the island, an investment well made for ex-professional chef Jon. 'The kitchen appliances were, naturally, very important to him,' explains Emma. 'We splashed out on the ceiling-mounted design rather than opting for the more conspicuous drop-down style for a more streamlined finish perfect for entertaining.'
Next door, in the space that was once the back half of the garage and its outdoor access way, a utility was crafted using Chichester laundry cabinetry. 'Michael really helped us to decide what we wanted from a utility room,' Emma says. 'When I walked around the Wimbledon store, I saw the washer-dryer stack and knew I wanted that to be included in the design. We also had a bespoke cupboard made to house our boiler. This, and the overall attention to detail, such as cabinets for your detergent and baskets that pull out, make it such a useful and well thought out space.'
Some time on from the completion of the project, Emma and Jon have been making the most of their new kitchen, enjoying Sunday lunches with family, dinner parties with friends and the comings and goings of daily life as a family of three. 'It's a lovely kitchen for entertaining in but it works just as well to accommodate Millie's needs too. I can have her toys in the kitchen and there's still enough space to cook and unwind without it feeling cluttered,' Emma concludes.   
Life in their new kitchen
What's your favourite thing to do in your new kitchen?
'For me, it's having my friends over to enjoy a glass of something nice!'
Is there something you now can't live without?
'Simply the kitchen itself. And the storage we've gained – I honestly don't know how we managed in such a limited space before.'
What's next?
'No further changes on the horizon. We just want to enjoy it now. We have bifold doors that open across the entire back of the extension to create an indoor-outdoor area which we're looking forward to making the most of come the summer.'