In the garden with Jane: the multisensory garden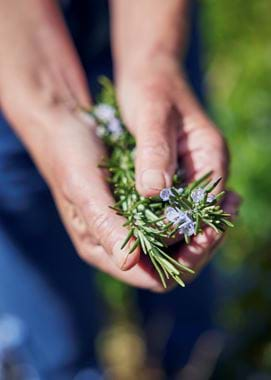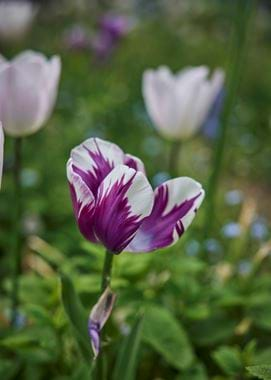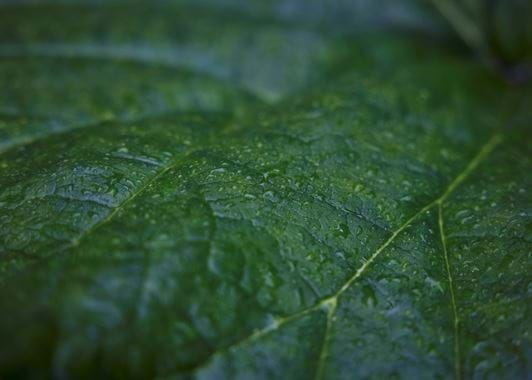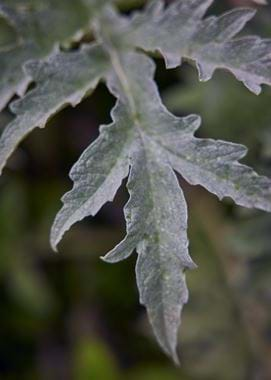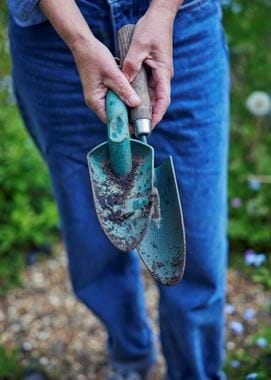 In the garden with Jane: the multisensory garden
The garden is a space where we can engage all our senses: sight, smell, touch, hearing, taste. It's a way of getting closer to nature, to be in tune with our 'biophilia' – man's innate affinity for the natural world, the legacy of our ancient hunter gatherer DNA. Whether it's a window box on a terrace or a larger scale idea, the garden and gardening is grounding. It can be a shock absorber for tough times; when you work with your hands, weeding or snipping, you free your mind to work through feelings and problems. My garden has long been my haven but, through the lockdowns of the Covid pandemic, its restorative effect as the source of inspiration, beauty, calm and sanity has been even more marked.
Sight
When planning the visual look of your garden, think of structure and texture as much as colour. For example, combine plants of different heights and textures to keep a garden interesting long after the colours of summer fade. Strong structural plants like fuzzy balls of globe thistles on tall stems or the skyward and slender branches of purple Verbena bonariensis are as eye catching in summer as they are in their desiccated winter skeletons. Use garden forms such as arches, paths, hedges and fences (my favourite idea at the moment are low surrounds made of woven hazel sticks – all very easy to make yourself) to lead the eye through the garden journey and create a sense of containment.
My garden palette is an edited one, and that's a proposal I suggest to make things simpler and more achievable for every new gardener. I use a soft blue-green paint which works both inside and out for walls, fences and pieces of furniture; a kind of undercoat to set the scene, knitting together the garden and indoors.
My focus is then on pink and purple flowers with an underpinning of greens in all hues and textures. In late spring, for example, the bright pinks of the tulips fade to combine with the emerging pompom purple alliums, bushy grey-green lavender and a low-growing cushion of sap green marjoram, all in vibrant juxtaposition with the spreading silvery grey swords of cardoon leaves and the shimmering haze of feathery lime green nigella stems. The patterns of leaves and flowers are also soothing in the way that they repeat themselves over and over – everyday nature yet so wondrous at the same time.
It's interesting to read about the theory that our ancestors may have developed a greater sensitivity to various shades of green as opposed to any other colour because they needed to understand all the plants in a predominately green landscape. Research has shown that looking at green foliage increases concentration, and in one study, workers asked to lift green and black boxes that weighed the same thought the green ones felt light.
I sometimes feel that my informal cottage garden landscape is not unlike one of those Impressionist paintings by Bonnard or Monet where splashes, smudges and punctuations of floral colour are interwoven with a diversity of leaf shapes, plant forms, light and shadows.
Scent
The scents of the garden are evocative. Crushing mint leaves between my fingers, I am back in my childhood garden in south London; lunch under the plum tree and hot new potatoes decorated with butter and mint from the pot by the kitchen door. I insist on the following scented garden delights: roses ('Constance Spry' and 'Gertrude Jekyll' are especially fragrant), lavender, honeysuckle and jasmine. I also include the lemony sherbet scent of lemon balm and verbena. Oh, and I love the nutty, herby smell of nasturtium leaves and flowers – both edible. The smell of earth is equally invigorating, and even has a scientific name, 'geosmin', which is released through the activity of soil bacteria called actinomycetes.
Touch
Apart from the pleasures of brushing past the lavender and inhaling its aromatic scent or burying one's nose in the voluptuous and velvety whorls of a rose bloom, it's good to consider other pleasing ways for a more tactile experience in the garden. I love the rough feel of old brick or terracotta paths, especially in summer on a hot day when feel warm to the touch. Crunchy pea shingle gravel is satisfying underfoot and has echoes of a beach setting. I think that the rough-hewn quality of terracotta flower pots and containers looks and feels so much more pleasing than plastic. On garden furniture, I'm more drawn to natural wood, and the more weathered the better. In our home in Portugal, there's a beautiful plank table we made from salvaged chestnut boards. When I eat or paint a watercolour at it, the satisfyingly rough surface and close curving lines of the grain are like engaging in a tactile and visual conversation with what was once a magnificent tree.
Hearing
As we wandered round the luxuriant gardens of the Alcázar palace on a scorching day in Seville, the tinkling of water fountains was so cooling. Getting out the hose pipe for an impromptu outdoor shower is the closest I get to having a water feature in my garden, but if I lived in a more urban environment, a soothing trickle from a simple fountain would be stress relieving. For now, there's no need for more audible stimulation other than listening to bird song and the hummings and goings of the bees and insects.
Taste
I enjoy the herby tastes of my garden all year round. In winter, I grill meat with aromatic sprigs of rosemary and mash potatoes with butter and sage. I roast vegetables in garlic and handfuls of thyme or marjoram, both of which keep going through the cold. Then there's iced water with mint and salads of bitter and peppery rocket for summer eating, and in autumn, the apple tree yields glorious supplies for apple and ginger cake.
Jane Cumberbatch is a designer, stylist and writer, and the originator of the philosophy 'Pure Style' which emphasises simplicity, thrift and longevity. She has worked as decorating editor for House and Garden magazine, Elle Decoration and the Sunday Telegraph magazine. She's also the author of many books, including Pure Style, Pure Colour and the cookbook Pure Style: Recipes for Every Day. You can now order her newest book, Pure Style in the Garden, which is published by Pimpernel Press, at Bookshop.org.