Get to know us: Claire from Neptune Bath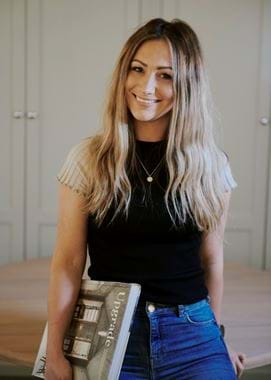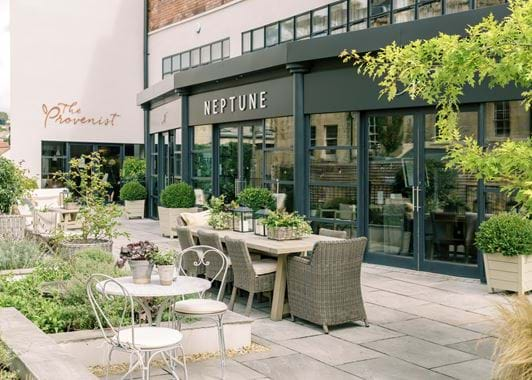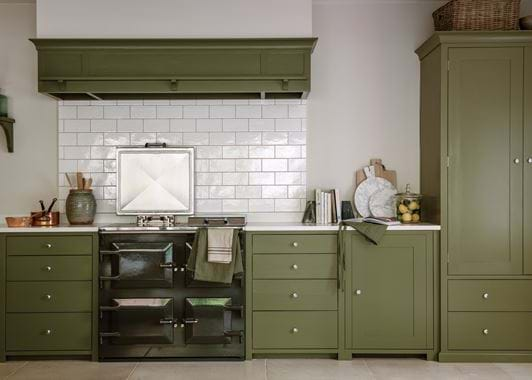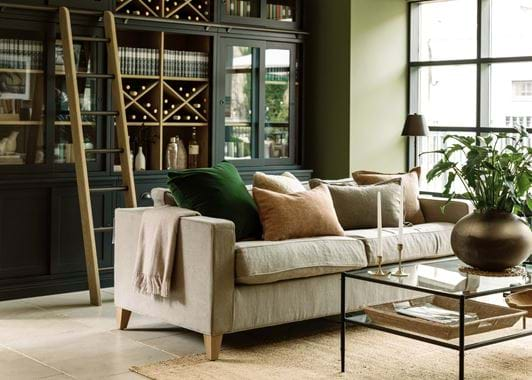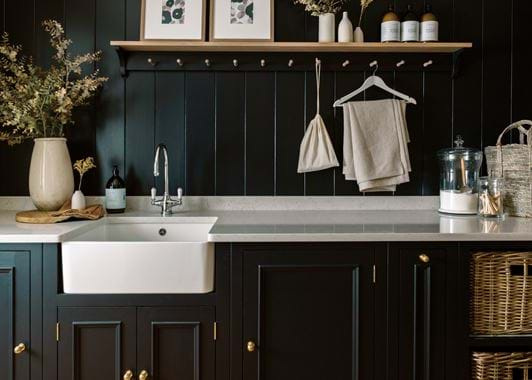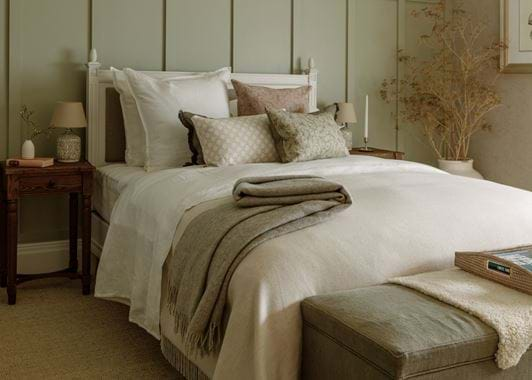 Get to know us: Claire from Neptune Bath
Ever wondered what it's like to work in a Neptune store? Or how our designers decorate their own homes? Our 'get to know' series is here to shed a little light on just those things, and in this Q&A, it's the turn of Claire, one of our kitchen and home designers at Neptune Bath.
Hi Claire, can you tell us a little bit about yourself?
Hello! So I live in Melksham in Wiltshire with my partner, Jamie, and sons Reuben and Seth who are aged three and one, and Nola the cat. I've always been passionate about design. I've got a degree in textile design and set up my own textile design studio after leaving university.
How did you come to join Neptune?
I worked for Laura Ashley, focusing on projects in Wiltshire and Oxfordshire, and then joined an independent kitchen design company before moving to Neptune in 2016. I was based at Neptune Bristol initially as a kitchen designer and then relocated to the Bath store about 18 months later.
How does the design team work?
I'm now a kitchen and home designer within the design team at Neptune Bath. There's a couple of us designers, along with a design coordinator, and we tend to work on individual projects but definitely bounce ideas around among us which can be really creative and helpful. Everyone has their strengths so it's always good to collaborate – for instance, I especially like to focus on spatial planning.
What's it like working in the Bath store every day?
The store has recently been reconfigured and we now have a wonderful design library which stretches across the back wall, full of samples for surfaces, paints and fabrics, with a workspace area to lay everything out and plan with customers. The design team sit together so we can see each other's work as it develops, and our studio has glass windows looking onto the rest of the store so we're still connected to what's going on. And, of course, we have The Provenist cafe which everyone loves to visit!
You must have worked on some interesting projects, especially in a city like Bath?
Absolutely. Bath and the surrounding area has such wonderful architecture, including of course the more traditional Georgian and Victorian homes but also some striking new builds. A recent project we worked on was a large, open-plan barn conversion. We wanted to retain the feel of the open room but zone the space and make it functional, so we created a lot of smart, hidden storage. Recently, I've been working on a large basement in a Georgian property in Bath. Unusually, the living space sits in between the kitchen and dining areas so we've worked hard to make it feel cosy and connected. And we've used a lovely colour palette of Navy, Shell, Moss and Cactus.
Do you mind if we ask what your own home's like?
We live in a 1930s semi-detached house with a huge garden which the boys love. It's not our forever home but we've spent four years gutting it and it does feature Neptune flooring and lots of Neptune furniture, including a Harrogate dining table and George sofa. And we've used Neptune paint throughout. The soothing scheme includes Snow, Mist, Charcoal and Smoke.
Thanks so much for talking to us Claire. Before you go, we always have to ask: what's your favourite Neptune collection?
When I'm designing for projects, I often lean towards the Suffolk kitchen because it's so versatile for so many different looks and property ages. And it fits so many briefs. While it's very beautiful, it's also streamlined so doesn't fight with feature pieces like an AGA or Everhot stove or strong pendant lighting. It's definitely a favourite.
To make an appointment with one of our designers at Neptune Bath or any of our other stores across the country, or to simply find your nearest for a visit, pop in your postcode online here.