Archiving our lives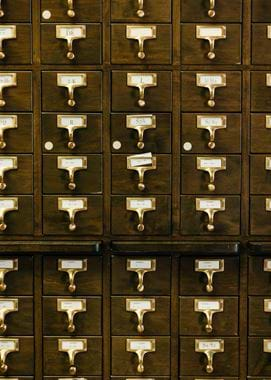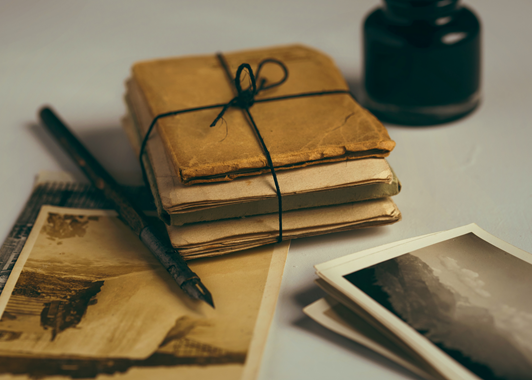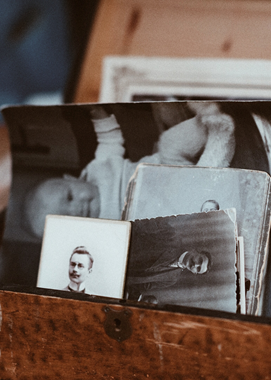 Archiving our lives
We all have documents, photos, diaries and trinkets that we'd like to pass on to the next generation. But what to keep – and how to store them? We can learn some useful lessons in archiving from well-known heritage brands, says Neptune's PR manager and keen archivist, Dan.
The UK is home to some of the most significant archival collections in the world, each one recording the facts and figures and the comings and goings of life. Many heritage design brands have extensive archives that inspire today's designers when it comes to developing new collections, as well as providing a home for their creations. These carefully preserved, handpicked highlights bring the best of the past into the present.
At home, it can be a different story. When it comes to documenting our own lives, it's important to balance the feelings and memories certain items trigger with the potential value they have for future generations. Reminders of social change or a shift in opinion could be just as significant as personal souvenirs, such as a first pair of shoes or a christening gown. Many of us have been reorganising our homes over the past year, making this the perfect time to think about what to keep and how best to protect it for the future.
There's much we can learn from professionals. Many design archives hold a plethora of content that not only reflects creative output but also what originally inspired the designer, as well as material that illustrates life and the attitudes of the time. It's this multi-faceted approach to archiving that results in the most well rounded and interesting collections. Institutions such as the Victoria and Albert Museum facility at Blythe House and the archives of the City of Westminster hold company archives of heritage brands such as Liberty and Jaeger, along with those of lost brands such as the furniture retailer Waring and Gillow. Traditional archive collections are expertly stored in specialist boxes designed to keep artefacts safe and limit disintegration, which is not necessarily our first concern when keeping things at home. For personal treasures, a simple rule of thumb is to wrap well, and keep things out of direct light and away from the perils of water and varying temperatures
The Liberty Art Fabrics collection is a perfect example of an archive that is rich and varied and still evolving. Whilst looking after artefacts and samples from the past, archivist at Liberty, Anna Buruma, is planning for the future; "Over the last 20-odd years, we have been archiving existing documents, artwork, and fabrics, as well as adding historical documents that we are always on the hunt for." Buruma goes on, "Our textile archive now holds over 45,000 Liberty prints, including original artwork and print-outs of digital-born artwork. As well as adding all of our fabric collections to our database, we also keep fabric selling tools, such as swatch books and colour books for these collections."
Taking inspiration from this online/offline approach to archiving, digital preservation opens up a whole world of opportunities, which, in some ways, takes our attention away from the more traditional aspect of curating a collection of memories. But there is still room for creative ways to preserve family treasures. Locks of hair or pressed bridal bouquet flowers wrapped in tissue can slip inside a beautifully bound book ready to be added to by the next generation; a cache of letters can be held together with a silk ribbon; a baby's first shoe can be dipped in silver, cracked leather, worn soles and all.
As technology changes the way we think about archiving, will we no longer need the vast stores like those at Blythe House? And at home, will there be even more focus on keeping things in order online rather than our physical possessions? From a professional perspective, it looks unlikely. In 2023, a new collections and research facility in Stratford, east London, will open as part of the V&A East project. The museum's biggest move since the Second World War is a reminder that, whilst so much of our life is online, we will always want space to keep those pieces from the past, and considered most valuable, to pass on to those in the future.
How to archive
Edit for success
You don't need to have that 'spark joy moment' every time. Think about what would pique your interest 50 years from now.
Do your homework
Use acid-free tissue and breathable storage boxes (not plastic) to protect everything from paperwork and books to clothing and toys. Avoid using staples or paperclips as these will rust.
Label with care
To know what you've got and where.
Stow away sensibly
Ensure the location you choose for your collection is away from water pipes, direct sunlight and humid or rapidly fluctuating heat conditions. Linen cupboards are a good spot for storing.