A few of our favourite things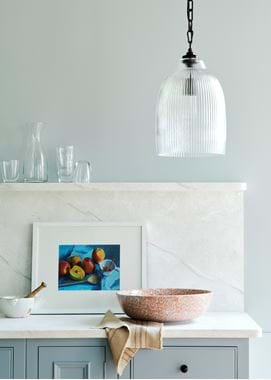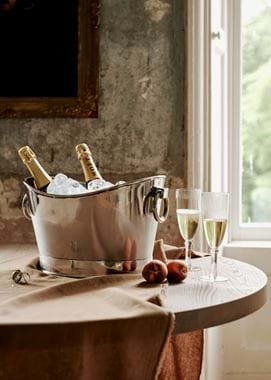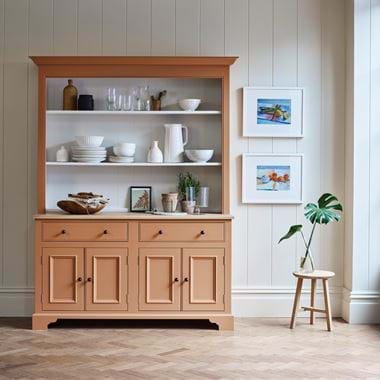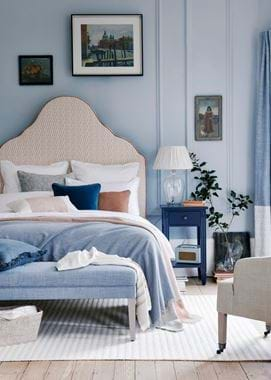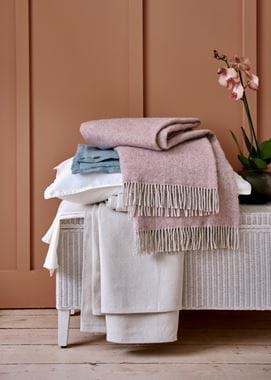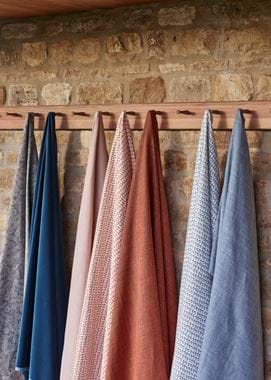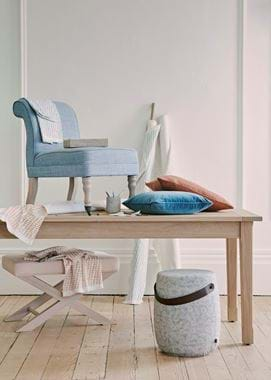 A few of our favourite things
A new season collection is always a moment of anticipation and excitement. Here, we've asked a handful of Neptune colleagues and friends to reveal what's caught their eye among spring's arrivals.
"The fluted Shaftesbury pendant with its bronze chain drop would have to be one of my favourite pieces from the new collection. The fluted glass design feels classical and yet modern at the same time. Choosing to use these above a kitchen island, for example, will bring a subtle texture to the space in a unique way. Lighting can really elevate a room and these have a certain timeless elegance, without being too showy."
- Meaghan, Neptune stylist
"Having a glass of rosé on the terrace is one thing, keeping the bottle stylishly cool in the sun on a lazy afternoon with friends is entirely another. The new wine buckets are simply wonderful. In a world of gadgets, space-age materials and form before function, the Neptune champagne bucket stands proudly. The giant handles compliment the double-walled, polished stainless-steel vessel perfectly. It's almost maritime in its design and would suit an English garden equally as well as a sailboat on the Cote d'Azur. I can't wait to get my hands on one."
- Alex, Neptune photographer
"More and more, I'm accepting that I'll never be a minimalist. That I can appreciate John Pawson's architectural style and admit it's not for me. I love to display, to be able to see my favourite knickknacks, to move them around and enjoy how their shapes interact. The Chichester dresser, painted in this season's Burnt Sienna, gives a sophisticated backdrop to indulge that habit, while containing the amount of stuff I have lying around. A non-minimalist life, accommodated, made beautiful and enhanced by the warm, sunny tones of the new season paint shade."
- Pip McCormac, editor of Livingetc
"The Clemmie headboard is a stand-out for me, I love the feeling of grandeur. In a room painted white or a single light hue, I'd use the Lara Burnt Sienna fabric with matching cushions and throws. You can have some fun too, echoing the scallop shape either in a window dressing, rug design or chair upholstered with a wavy skirt (I'd go for dark blue linen, which contrasts masterfully with terracotta). Against patterned wallpaper, a fabric-print headboard can ground all the colours of the room. Just be sure to dress the bed with white linen."
- Carole Annett, interiors editor at Country & Town House
"This season has some really lovely products launching, but I especially enjoy the lightness and understated texture of the Montague blanket box. It feels airy and is such a flexible and convenient little design: that bit smaller than the Eloise or Henley storage boxes, with the elegant plait detail around the edges, and you can have it in any of our paint colours. It can be tailored to work beautifully in so many different spaces."
- Henry, Neptune senior designer
"I haven't been able to stop thinking about the new Burnt Sienna colourway which runs through the new season collection. The shade itself is subtle, but when used to adorn large pieces of furniture, its dusky peach hue feels bold and unexpected. There's suddenly a Californian warmth making the space the item is in feel transported, but we're brought back to English roots with traditional silhouettes. I'm loving design which fuses narratives at the moment and this colour does just that."
- Rohini Wahi, news editor at Homes & Gardens
"I have a thing for wicker. Classic bentwood rocking chairs, rattan lamp bases, bamboo coffee tables – I'm constantly scouring the web, imagining all the pieces I'll one day gather together in my dream home, taking inspiration from Atelier Vime's 18th-century hôtel particulier (and age-old basketry workshop) in the south of France, with its handwoven folding screens, woven cane sofas and oversized pendant shades. So Neptune's new Montague Lloyd Loom bedhead and blanket box not only fall perfectly into my dream rattan world, but finished in crisp white, they also bring a feeling of seaside freshness and salty-aired sunshine that would make me feel like I was on holiday all year round."
- Fiona McCarthy, interiors journalist
"This season, I'm incredibly excited that we're adding 16 new fabrics to our collection, all of which are suitable for use as curtains and blinds. I'm particularly looking forward to creating combinations of our new patterns with our existing linens to create borders on our made-to-measure curtains and blinds. I think my favourite is Gabriella in the new Flax Blue colourway. It's so elegant, it took my breath away when I first saw it in person. I think it will be perfect as a Roman blind in a kitchen."
- Jessica, Neptune home designer, Cheltenham
Explore our spring collection and find your own favourite here.