The joy of the bath tub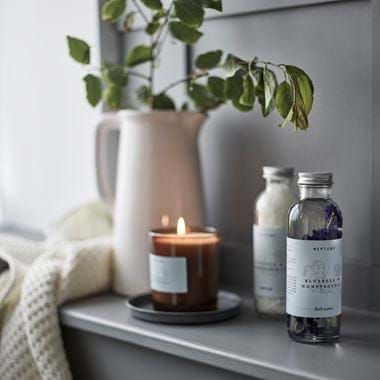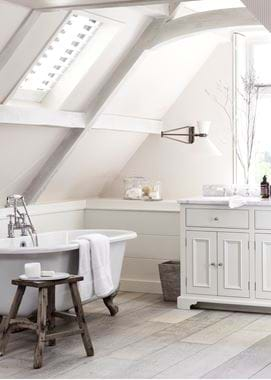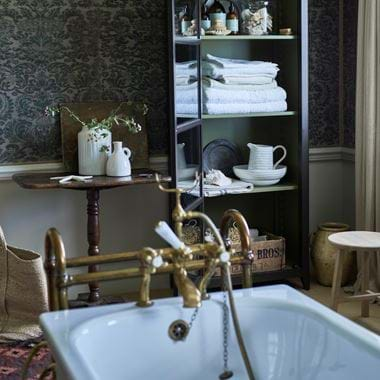 The joy of the bath tub
I grew up in a bath only household. As a thirteen-year-old, this, along with my parents lack of television, was a source of crippling embarrassment that I tried to keep quiet from friends. Secretly, I quite liked the ritual of running a bath and I came to see, unlike my showering friends, that bathing was as much a way to relax as it was to get clean. My thrice weekly baths were always an indulgent affair, taken just before bed. I'd raid my Mum's stash of bubble bath – or 'smellies' as she'd call to them – and pour a medley of potions into the steaming water. At some point, I transitioned to bath bombs – fizzing delights that would turn the water a lurid pink or, if you struck lucky, fill it with glitter. I'd use a little plastic jug to wash my hair while I sat in the bath, lying back to soak in the water while the conditioner did its work. I'd look up at my parents swirly Artex ceiling and feel relaxed, soothed by the cosetting embrace of the bath. 
It's a feeling that the philosopher and writer Alain de Botton articulates beautifully in an essay he wrote on the subject: "The warm water lulls the nervous habits of the mind. We're off the hook. We're perfectly free not to think at all and – by the perverse logic of the brain – this actually makes thinking easier." Over time, I've come to see the bathtub as a retreat – a remedy. I was ecstatic in my second year of university to find a flat with friends that not only had beautiful sash windows, but also a bath. Of course, the bathroom was the one space that didn't have said windows, but I'd still spend hours in that windowless box, draining the hot water tank and reading books until my fingers were wrinkly. It made me think of home and that brought comfort. I remember once – no doubt much to the irritation of my housemates – running a bath at six in the morning on the day of an essay deadline to help me work out what I was trying to write.
Many have found the bath to not only provide solace, but also ideas. Virginia Woolf came up with the idea for her 1937 novel The Years when the warm waters of the bath brought on "a sudden influx of ideas" and Agatha Christie magicked up many a murder mystery from the bathtub while devouring, rather peculiarly, a pile of apples. The bath produces a similar effect for Cassandra Mortmain, the protagonist of Dodie Smith's I Capture The Castle – "I have discovered that the first few minutes are the best and not be wasted – my brain always seethes with ideas and life suddenly looks much better than it did," she enthuses.
During the past year, I've come to rely on the restorative qualities of a bath. It's as if the heat of the water helps melt away our worries, inducing a much-needed calmness. What's more, I've appreciated how having a bath lets me draw a line under the day, at a time when the working day and evening can quite easily slip into one. When everything feels unstable, the bath is a reassuring constant – I light a candle, fill it with water and add, having graduated from fizzy bath bombs a good few years ago, lavender oil or a handful of Epsom salts. Some prefer to bask first, others like to get the washing part over and done with, but I quite like doing it piecemeal – a quick scrub, a few pages of my book, and then repeat.
I even find myself choosing holiday cottages and hotels depending on how strong their bath game is. The tub of my dreams is deep and cast-iron, with taps in the centre and a little table or window sill nearby for a book and a cup of tea. But, quite frankly, it's the experience of being in the bath, rather than aesthetics, that matters here. As Alain de Botton wrote in his essay, "a bath is an artificial warm afternoon in mid-summer." It's also a hug. And, wow, couldn't we all do with one of those?
About the author
Elizabeth Metcalfe is the Deputy Features Editor at House & Garden magazine. Having studied English Literature at King's College, she went on to gain a Masters degree in History of Art from the Courtauld Institute of Art, before joining the magazine just over five years ago. She lives in London, but is happiest up a mountain, swimming in the sea or on a muddy countryside walk.