A Christmas 'old fashioned' cocktail recipe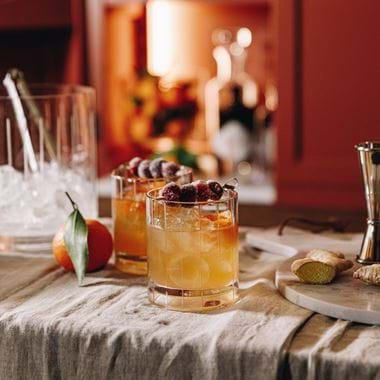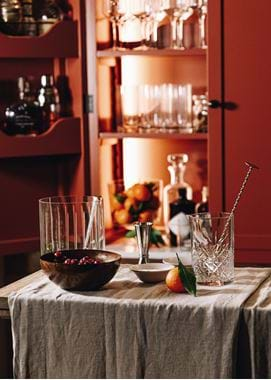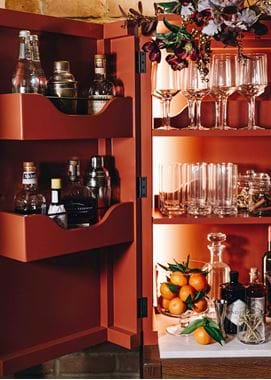 A Christmas 'old fashioned' cocktail recipe
As cocktails go, an old fashioned is about as classic as they come. Simple to make and deliciously aromatic in its most basic form (bitters, whiskey, sugar and water, and ice), we've whipped up this cranberry, ginger and clementine version to bring a little extra festive cheer. More of an art than an exact science, feel free to experiment when making yours, adjusting the sugar syrup (a 1:1 ratio syrup or a thicker 2:1) and your choice of spirit (bourbon whiskey is the usual choice, but rye whiskey will bring a spicier kick) to suit your taste. This recipe makes enough for one drink (with plenty of sugar syrup left over) but you can easily scale it up.
What you'll need
For the sugar syrup
200g granulated or caster sugar
200ml water
For the cocktail
1 clementine
2 thin slices of fresh, peeled ginger
4 fresh cranberries
2 dashes of Angostura bitters
50ml bourbon or rye whiskey
25ml sugar syrup
Ice
For the garnish
3–4 fresh cranberries
A little extra sugar syrup
Granulated or caster sugar
What to do
1. Begin by making your sugar syrup. Simply add the sugar and water to a saucepan, bring to the boil then turn down and simmer until the sugar has completely dissolved. Set to one side to cool.
This will make more syrup than you need, but you can store the rest in a clean bottle in the fridge to use for future cocktails. It's easy to adapt the syrup recipe to make as much as you'd like – just as long as it's made with equal parts sugar to water. If you find that you'd prefer a thicker, sweeter syrup, change the ratio to two parts sugar to one part water.
2. Pare the clementine so you have a long strip of rind – set this aside for the garnish later. Continue peeling the clementine, throwing away the rest of the peel, and then segment the flesh.
3. In a mixing glass, crush the clementine segments, the ginger slices and the cranberries (saving the garnish cranberries for later).
4. Pour over the bitters, the bourbon and 25ml of the sugar syrup. Add ice and stir to chill for five minutes or so.
6. Strain your old fashioned into your drinking glass over fresh ice. Twist the strip of clementine rind from earlier into a bud, then drop into the glass. Skewer three–four cranberries and soak them briefly in the extra syrup. Once most of the syrup has dripped away, roll the cranberries in a bowl of sugar and add to the glass as well.
For a step-by-step video on how to create this recipe, visit our Instagram.