The well-dressed bed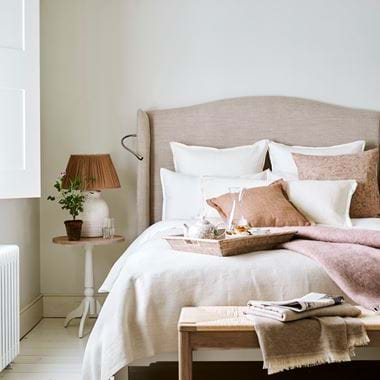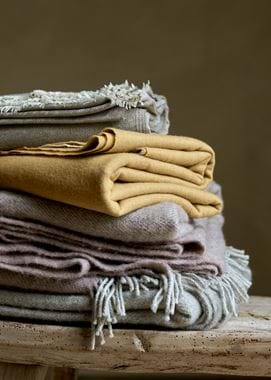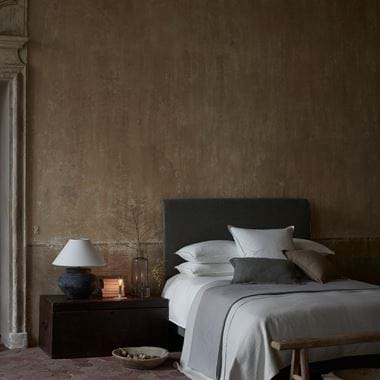 The well-dressed bed
It's in spring and autumn, as the seasons are in flux, that we often find ourselves taking a more layered approach to bedding. Some nights are warmer, others chillier; flexible layers, which can be pulled up or shrugged off, are something we instinctively reach for. Happily, mixing fabrics is also a simple way to make your bed look better dressed, which is one reason we've put layering at the heart of our new bedlinen collection.
As the collection is inspired by laidback Belgian interiors, we've homed in on one of Belgium's traditional exports: linen. Linen bedding is ideal in summer because it's naturally breathable and absorbent, so it keeps you cool. What's more, its natural weight envelops you in a comforting 'hug' – "Weighted bedding," says Jessica Mason, founder of bedlinen brand Piglet, "is growing in popularity because it helps to reduce anxiety and insomnia. I find linen eases me into a relaxing sleep."
All of the pieces in the collection work in harmony. As a base layer, the Edith duvet covers, pillowcases and sheets are an off-white shade that blends well with other colours. "They're less crisp than cotton, and the linen is pre-washed to make it soft," says Amy Conn, who works on our design team. "They have a lovely drape to them, which sits well with other fabrics." At the same time, Edith is less rumpled than classic stonewashed linen, and has a slim Oxford border; you can either dress it up with a neat, sharp look, or down, with casually draped throws.
The Ardel bedspread is just as versatile. It comes in natural or foggy grey hues and has the air of a vintage piece you've owned forever. "It's a single layer of Belgian linen with a slim border, intended to go on top of your quilt or duvet," explains Amy. "On hotter nights, though, you can also use it as a top sheet. It's a heavier weight than Edith, so it forms lovely soft folds wherever you put it."
Around these key pieces, build up more colourful layers to make a sumptuous sleep setting. Isabelle linen cushions in apricot, york rose or grey come in wide bolster shapes that make a bed feel more expansive, while their fringed edges are incredibly tactile. Beatrix cushions have an Oxford border that looks a little sharper; they come in earthy browns and mossy greens that you can mix to create a warmer or cooler look.
A hint of pattern adds character. Grace cushions in our Orla Saffron and Thea Natural fabrics are made for pairing – one's a floral print and the other's a geometric, but they're subtle enough to work in rhythm. For texture, Grace cushions in off-white bouclé wool are a welcome nubbly contrast with linen, and their square shape looks good on top of pillows. "It's fun to play around with all these different textiles to create something that suits you," says Amy.
Finally, a throw is the finishing touch on any well-dressed bed – even in summer, your bed will benefit from a bit of visual cosiness. This season, we've opted for chalky taupe, rose and yellow shades that enliven a neutral palette. "It's a curated palette, but it feels homely," says Amy. "Our Cawston, Delph and Melford throws are made from lambswool and cashmere, which are the ultimate luxury for sleeping." Draping one across the end of the bed is, of course, the classic way, but in hotter weather, fold it over the headboard, where you'll still feel its softness as you sleep.