The small kitchen handbook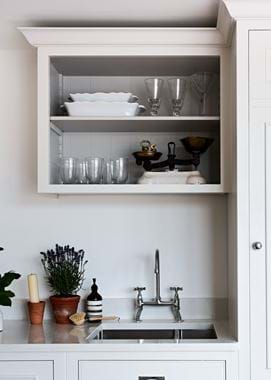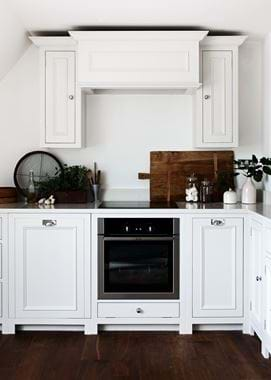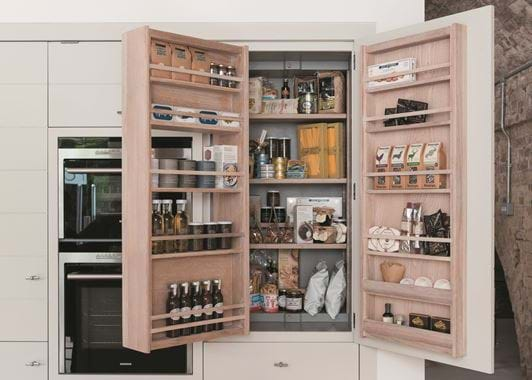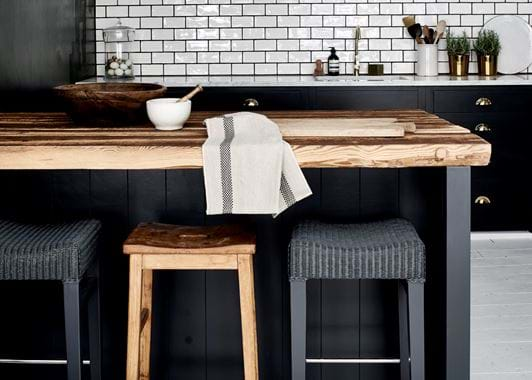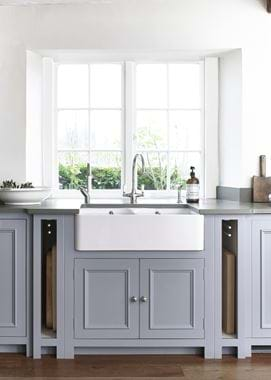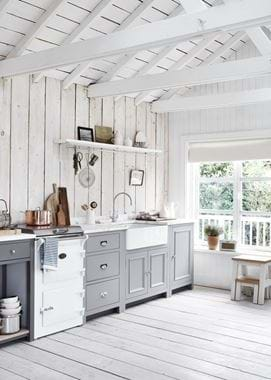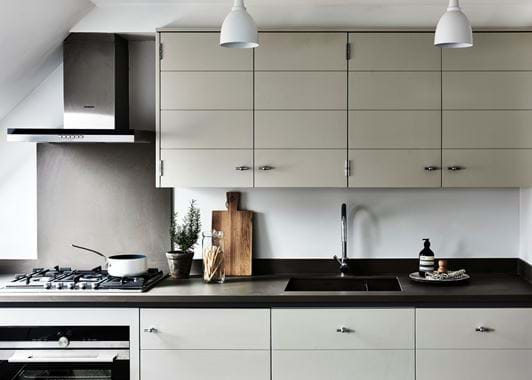 The small kitchen handbook
Galley kitchen, tiny cottage kitchen, or cool and compact city kitchen – whatever form your small kitchen takes, there are simple ways to make the room feel bigger and the space savvier...
It starts with storage
We called one of our most esteemed kitchen designers, Karon Read from Neptune Weybridge. She's got a bit of a 'thing' for small kitchens. We asked her what her number one piece of advice would be for making the most out of a small kitchen.
"You need to think seriously about storage. Think, think, think," she said in an instant. Storage is of course crucial in any kitchen, but when there's limited space, it becomes absolutely pivotal that every nook and cranny serves a purpose. "What do you have to store in your kitchen and where does it make the most sense to store it?" she continued. "Supper party pieces that you don't use all the time could be moved to a living room's dresser should you have one. The same goes for glassware. Could you perhaps make a small bar area in a living room with spirits and glassware on a bar trolley?"
Next we talked cabinetry. "If you don't properly use the space in the back of a corner cabinet, then perhaps you should think about an all-drawer concept, or more-drawer at least. Do you like everything to be organised in separate spaces or are you happy to have it kept altogether? If the latter, it might be worth considering going all out on a cavernous larder store instead. If the former, then go for lots of small cabinets and slimmer drawers."
Don't ever forget the beauty of bespoke cabinetry either. By having cabinets created to fit whatever space you have, it means some pretty ingenious ideas can be thought up to make your life easier. And if you have any wall space above your door, why not add a shelf to keep cookbooks? Finally, have you ever thought of looking up? Old-fashioned ceiling racks are a fabulous way of maximising your space and look lovely with a cluster of pots and pans hanging from them. This works particularly well if you've been blessed with high ceilings.
Dine differently
If your kitchen has space for a dining table then fantastic. This goes without saying, but we always encourage extendable tables in a small kitchen so you have that flexibility to entertain larger groups without the fear of where everyone will sit. Try to choose armless dining chairs too so the profile is kept discreet and you're able to neatly tuck them under the table when you're not using them. Every bit of floor space counts.
Of course many small kitchens don't have the room for a dining table, but don't despair. Can you add a bar stool or two anywhere and sit them at work surface level? Perhaps at the end of a run creating a space for two? Or, if you have a good-sized window with a well-positioned window sill, you could squeeze two skinny stools there and use the window sill as an eating surface. It's a little coffee shop-esque and means you'll always have a lovely view.
Surface area
To create an environment that's easy to live in, work surface space can't be overlooked. If you give yourself a postage stamp space to prepare meals you'll only get frustrated, so where possible, leave the work surface as clutter-free as you can between the stove and the sink. And if you have bits and bobs left out, think of other places they can go (see our storage section above), or install a shelf with peg hooks to hang utensils from, with a teapot and jars of tea bags and ground coffee sat on top.