Jules & her Neptune home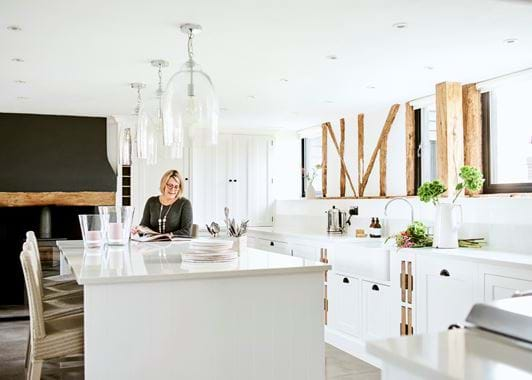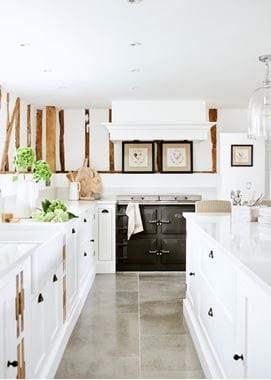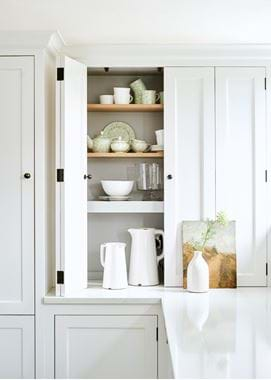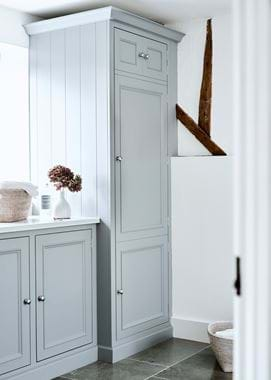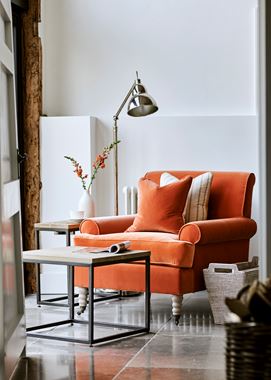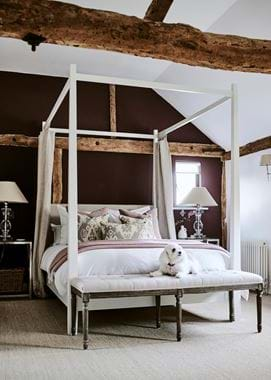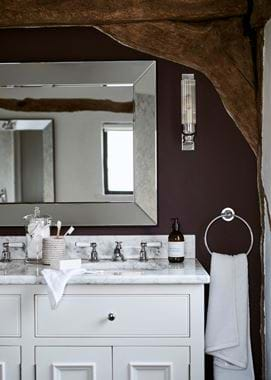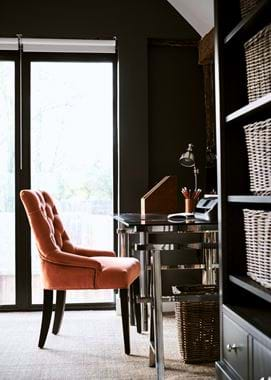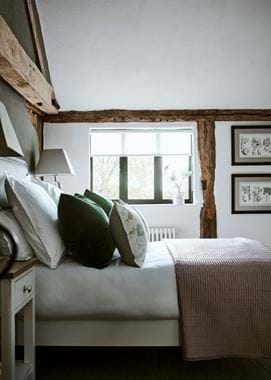 Jules & her Neptune home
The owner of this country idyll is hardly a stranger to Neptune. Having furnished much of her former Marlow property with our pieces, she went on to work as a home specialist at Neptune Reading. But it was a run-down barn in Suffolk that next caught her eye.
Step inside the home of Jules and her family of five – husband, Paul; grown-up children Samuel, Alyce and Grace; and Coco the bichon frisé. Their 200-year-old barn is buried deep in the Suffolk countryside close to the medieval town of Lavenham, and has been transformed from ramshackle ruin to a welcoming family home.
Like so many of the home stories we feature, Jules' property marked the beginning of an extensive project. Under her watchful eye, the barn was taken right back to its carcass to be renovated from the ground up, turning it into what it is today. Works began back in 2017 and it's only in the last few months that the family have been able to hand over the keys to their temporary Henley-on-Thames property and settle in Suffolk. 'I always knew this was going to be my own version of a Neptune home,' Jules recalls. 'I'd figured out many years ago that the quality and the promise of timelessness are completely dependable, and so it was very much a heart and head decision to use Neptune from top to toe. I could hardly wait.'
With over 3,000 sq. feet to play with, the family decided to relocate the kitchen to make the most of the two expansive reception spaces. Location settled, the design process could unfurl. Having always thought she would one day have a Suffolk kitchen, it was the update on the classic Henley kitchen that swayed Jules' mind. 'I adore Suffolk, and still do, but when the painted Henley was launched I knew that was the one. Straight away, I pictured those black-bronze handles in a space with Crittall windows and I was all aflutter!' she said, laughing.
Jules worked alongside kitchen designer Christina at Neptune Reading who took what was a very simple wish list – Jules asked for just two things: a Neptune kitchen and a sizeable island – and came up with a scheme that worked wonders. 'There were lots of challenges with the property, such as wonky walls, sloped ceilings and beams that we couldn't remove or cover, which meant we had to have largely base cabinets,' Jules explained. 'She designed our kitchen in a way that still feels abundant in storage. My dream island is there – all three metres of it – and we have a section at the end for a full-height fridge-freezer cabinet and our beautiful bi-fold larder. It's such a fabulous use of space.' With six Montague bar stools gathered around the kitchen island, the comfort of a woodburning stove and a George sofa made for sharing, it's no surprise that Jules describes her kitchen as 'the heart and soul of our family home.'
But Jules did far from stop there. She carried the Neptune aesthetic through from flooring and furniture choices to paint and lighting. Downstairs, you'll find the Branscombe limestone flagstones in every room. Upstairs, you'll stumble upon his and hers Chichester washstands in bathrooms alongside Kennet marble tiles, and beds such as the statement Wardley four-poster.
There's a bootroom as well as a bijou Chichester laundry room just off the kitchen painted in Cobble ('Such a seamless transition and yet a refreshing contrast at the same time,' Jules commented) that gives the kitchen some breathing room, and reception rooms filled with four Neptune sofas and a scattering of armchairs as you roam from top to bottom. 'One of my most cherished parts of the day is sitting in my George armchair on the mezzanine landing and looking out onto the garden with a magazine in hand and a cup of tea on the Carter side table. Heaven,' Jules told us. And there's a total of over nine hues of Neptune paint, ranging from Snow-painted kitchen cabinetry and ceilings in every room to guest bedrooms in Cactus and Teal, inglenook fireplaces in Charcoal, a Juniper master en suite and Smoke in the stairwell recesses for lighting and the mezzanine study – to name just a few. It really is quite the remarkable Neptune showcase, but made personal and individual to the family's way of living. Jules has interpreted the look completely, through her exploratory use of colour to her mix of furniture aesthetics.
'I can't quite explain just how incredible life feels to finally be in and able to call this our home. When the builders had packed up and gone for good in July, we sat in the garden – on our Harrington sofa – and said just how lucky we are to have been able to do this. Neptune has helped us make this the home we've always wanted, and the home that everyone flocks to. It's brought our barn to life.'
Life in her new kitchen
What's your favourite thing to do in your new kitchen?
'Breaking bread as a family. We have a formal dining room but we now only eat in there on special occasions. This is where we all want to be.'
What's your favourite part of the new kitchen and why?
'The bi-fold countertop cabinet that's effectively our larder and hidey-hole for the coffee machine. My island is in joint first place too, of course.'
What could you now not live without?
'My Everhot – it's just so good. It's so easy once you get the hang of it and, for me, it's a thing of beauty.'