Spring's design story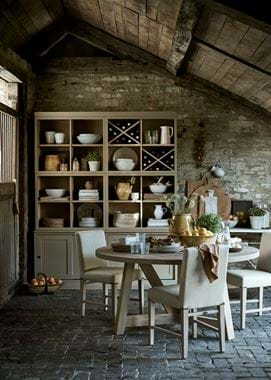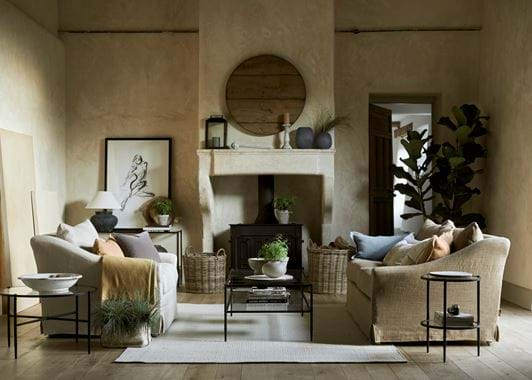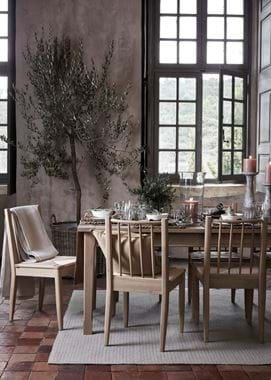 Spring's design story
The story behind any new collection often starts with conversations that have no initial connection to the final theme – it's all part of the creative process. And the story of Belgium, a major influence in this season's collection, is no exception. 
"Back at the beginning of 2019, we were having discussions about the principles of design at Neptune," explains product development lead Amy. "What's our approach to decorating, from the product ranges right through to our store design? We're not followers of fashion, instead we want our pieces to stay in families for generations, so what will inspire us and our customers in 2020 and beyond?"
As the team explored ideas, one quickly became very clear. The Belgian aesthetic, with its use of contrasting colour, natural light, a curated palette and delicate balances within a room, all resonated with Neptune's vision for timeless comfort, quality and style.
It called for some deeper research. The design team spent weeks getting to the heart of what makes Belgian interior design so alluring – from the quiet dignity of the colours to the subtle sophistication of the materials and the overlying air of familiarity and homeliness. And gradually a collection began to emerge.
"It was important to think about how the principles of Belgian design can be interpreted into British homes," says Amy. "In fact, Belgian, French and English design have all influenced each other, and the cool northern light we share has affected our approach to colour tones in a similar way."
To turn all this into the spring 2020 collection's palette, the team first turned to an existing colour in the Neptune paint library, Grey Oak: a putty shade with subtle pink undertones. Old Chalk was another choice, "and when we started to introduce natural woods and neutral linens into the scheme, it really told the Belgian story," adds Amy. But in the end, it was a new shade, Saffron, a sophisticated yellow, that took centre stage as a perfect foil to the Belgian palette – a burst of energy in a quiet scheme.
Linen too, was an important element. Most of the world's supply of flax, which is used to make linen, is produced in Belgium and France, and the hardwearing and beautifully draping fabric is a cornerstone of this pared-back yet warm look. The new collection features upholstery and curtain-weight linens in earthy neutral tones, the softly crumpling Ardel bedspread and Edith bedlinen, raw-edged linen cushions and, in a new development, textural 'linen' wallpapers.
Belgian and British farmhouses alike were also a source of ideas, especially for furniture. The new farmhouse table with its end drawers, Moreton, was inspired by the solid-yet-elegant shapes of country kitchen tables the team spotted in both countries. While Wycombe, a rush weave chair, is a nod to the down-to-earth Arts & Crafts design movement, made all the more practical because there's a variation that folds neatly away.
Contrast is a key component of the Belgium story, and so it was important to factor in touches of grounding black against the gentle neutral palette. Cue the elegantly-tapered legs of the Coniston occasional table collection, which add just enough black to a room scheme without ever overpowering it.
Simple, hand-crafted accessories then followed through the team's commitment to the minimalist-but-warm vision. "We worked with a Sussex-based ceramicist to produce a new collection of pottery called Bayham," says Amy. "The matt glazes and organic shapes mean the pots feel pared-back but beautiful. And while they look delicate and precious, because they're stoneware, they're actually very robust."
So a journey that started around the Neptune design table has travelled far and wide, working with local craftspeople and gathering inspiration from Belgian farmhouses and the flax mills of Ghent and beyond. It's a vision that's rooted in Neptune's design philosophy; taking its cues from traditional design, exploring how materials and engineering can be improved and creating an enduringly beautiful and relaxing look for your home.