A new perspective on the dining table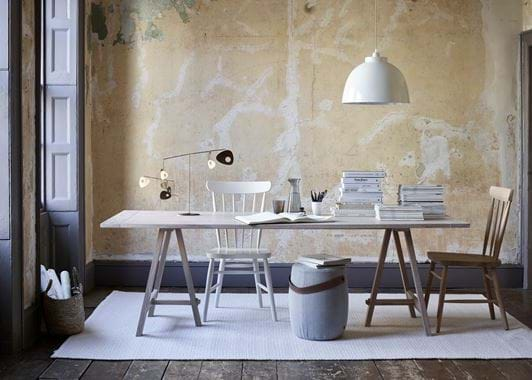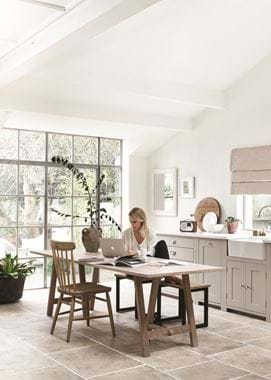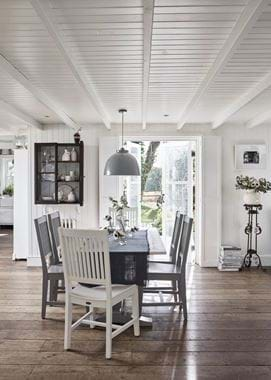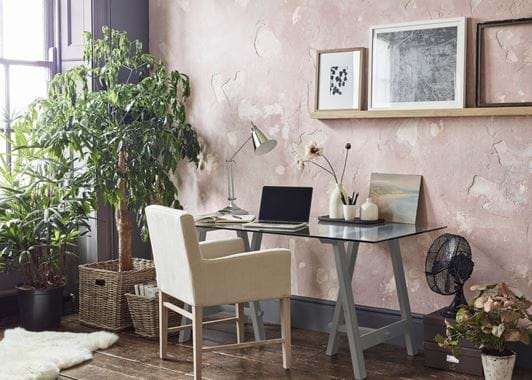 A new perspective on the dining table
Recent events mean more of us than ever are getting used to working from home. If it's a new experience, you might be making impromptu use of your dining table rather than working at a desk. That means you need to set it up efficiently, so you can move things out of the way fast whenever it's time to eat. Try these ideas for creating a dual-purpose space, with the absolute minimum of effort.
1 Marshall your tablecloth supply. Defending your tabletop from damage becomes a priority when you introduce things like pens, laptops and cups of coffee into the mix. A washable fabric will let you focus on the task in hand, rather than fretting over spillages. By night, swapping the tablecloth for a runner or bare wood will signal that you've left work mode behind.
2 Make sure you're sitting in the comfiest chair possible. This might be the time to store away one or two of your usual dining chairs and move in another that's sturdier and more supportive. Soften it with cushions or sheepskins so you can stay comfortable for long stretches.
3 Think smart when it comes to organizing your workspace. If you usually have a large table centre or display, you might need to move it elsewhere in the room to accommodate desk kit (although it's nice to keep a vase of flowers nearby). Clear another surface close to hand – the top of a sideboard or chest of drawers, say – and designate it as a temporary holding spot for any table accessories.
4 That done, make use of portable items like trays, boxes and baskets to keep papers and stationery in order (baskets are handy under the table, too). These are quick to move out of the way when you've finished work and want to set the table for dinner. Have a separate tray for drinks and snacks as well, so there's less risk of accidents at busy times.
5 Ensure your space is lit properly. That might mean moving your table a little closer to a window to gain some sunlight, opening doors you normally keep closed, or bringing in a portable lamp or two from other rooms for when the daylight wanes.
6 Before you start work, take a look around and decide whether there are any distractions you can banish. It could be a clock whose tick normally soothes, but which feels like too much while you're trying to concentrate. Or, if you've got an open-plan living and dining area, you might need to orient yourself away from the TV.
7 Finally, take simple steps to make sure your space doesn't become too workaday – you need to relax here, too. After hours, stash your work things in a cupboard rather than having them out where you can see them. And polish and dust surfaces regularly so they stay fresh and bright – this will make for a positive daily routine.
Explore our home office collection here.