The edited wardrobe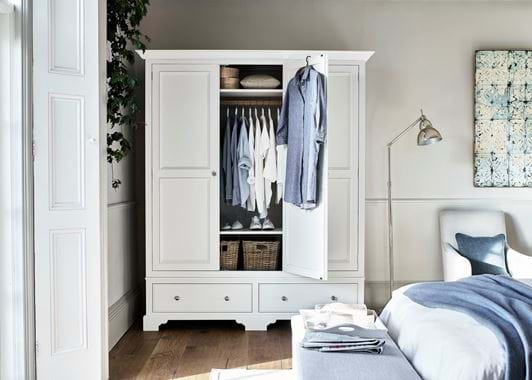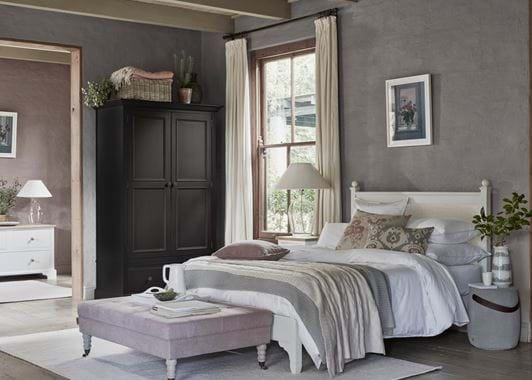 The edited wardrobe
This autumn, our interiors anthology, Stories, turned ten-issues-old. So, to mark our entry into double digits, we've dug into our archives to bring you nine articles from the nine previous volumes. This is the seventh, taken from our Spring 2019 issue. And you'll find the rest right here on our journal now and in the weeks to come.
On a raw day in January, my husband and I came home to London, opened our wardrobe, and found disaster: moths. Sometime while we were scraping mud off our boots in Gloucestershire, paper crowns askew, a vast family of flutterers had crept in and discovered the land of milk and honey and wool. Who could blame them for staying? They bunked in the folds of the Kelly-green jumper that belonged to my grandmother and the fine navy coat that I liked to wear on walks in Hampstead Heath. Even the grey cashmere hot water bottle cover was eaten through at the corners, so the orange British Standard rubber peeped out.
I walked around looking like Swiss cheese for a week before deciding to accept this blow as a Sign From The Universe. I needed to buy some new things, but not to replace everything that had been lost. Using as my guide the capsule closets of France and Italy, where women have an alchemical ability to dress year-round on two pairs of trousers and a silk scarf, I shed not only the moth scraps, but also anything else I habitually passed over: the ill-fitting, the oddly-coloured, the worn-once.
Acres of rails became bare. In considering how to start again, I took into account my occupation as a writer, our drafty Georgian house where I mainly work, and our young baby, who uses all clothes indiscriminately as handkerchiefs. Then, once the wardrobe was lined with cedar (a moth deterrent, people say), I bought a round-necked jumper the colour of oatmeal and another that looks like heather, both soft as rabbits. I feel a thrill knowing they're on the shelf, and go upstairs just to stroke them. Three plain muslin blouses followed, for meetings, and then – the pièce de résistance – a bespoke, wine-coloured coat that I plan to be buried in, like a pharaoh with his bucket of gold (because it cost about that). While the fab¬¬ric was pinned, I forgave the moths their feasting, which has been a reminder about the pleasures of owning fewer, lovelier things. But let's hope it's true about the cedar.